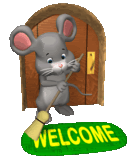 To
Welcome back guys! This is sheena. Bringing another world of our very own kinshuk mahajan or kinny for short!
His career has taken another step forward this year. From the famous youngsters show "Dhoom machao Dhoom" to the movie "Delhi Heights" this star was recognized a bit but becoming the main lead in the show "Kajjaal" gave him his own fan following. Now after kaajjal's dreadful ending... this Star is back and is currently involved in another show called "Bidaai".
Here is the Kinshuk Mahajan's Biography!!!
Age : 21
Eyes : Brown.
Favorite color : Black
Kinshuk Mahajan's Birthday : April 17, 1986
Taken or Single : Single

Movies and shows he's been in : Delhi Heights, Dhoom Machaao Dhoom, Kaajal, Currently in Bidaai.

Kinshuk's role in Dhoom Machao Dhoom Adiraj Sherawat. He calls himself, "Addy, the Daddy of Cool," .
Role in Kaajjal: Dev/ Devinder
Role in Bidaai: Ranveer

Parents names : Poonam & Arun Mahajan.
Birth place : Delhi and he studied in Delhi Public School.
Pictures From Kaajjal

Bidaai:
alright guys! now comes some serious stuff... You all know the rules that follow in this fan club...Everyone must understand the rules. Please just read it and do follow them.
NO MORE CHATTING! Gotta follow rules guys! so if there is chatting going on in here, it will result in losing our kinnyland. and i know we dont want that. the rules still apply from the first and the second fan club. everything is the same. just a new place. so come on in and make yourselves comfortable!
Link to the First KM club : http://www.india-forums.com/forum_posts.asp?TID=744276&T PN=1
Link to the Second KM club:
http://www.india-forums.com/forum_posts.asp?TID=785020
Link to the third KM club:
http://www.india-forums.com/forum_posts.asp?TID=889944



PLEASE ONLY POST RECENT PICTURES AND RECENT ARTICLES AND AVI'S AND SIGGY'S ABOUT KINSHUK HERE . The first KM club link is provided above with all the pictures of kinshuk there so if u need earlier pictures of him feel free to go there.
ok thanks to love_n_hope. we also have a website for our kinshuk so feel free to go there anytime just to check up on news, pictures, quizzes and etc. heres the link:
http://www.freewebs.com/endless_love_n_hope/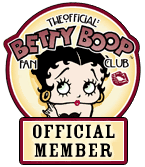 sheenakohli91 (sheena)
**cutiepie** (jasleen)
sweet_ak92 (afeera)
samdabmb
sweety_rajveer (tazy)
Mrs.SalmanKhan (iqra)
Tessa_ox (tessa)
10zin13x
miss5stars (shazeen)
evon123
siya-akhtar
dumba
babygurl_xox (anam)
~Ouma*n*Eijaz~ (oummah)
x-zarqa-x (zarqa)
Neelu28 (neelu)
chocolate_angel (angel)
Bansari7 (bansari)
luv_huda (natalie)
lrllike (swathi)
Shamit's Saiyan (malvika)
indian_girl_18 (jessi)
cutegurl988 (mariam)
zaara_13_9 (zaara)
champ_junaid (faizy)
shazzi
Inshira (shahida)
anjalipranav (anjali)
prettysorath (sorath)

anisha1129 (anisha)
cheri (cheri)
Nasha(Nur)
Sia<3 (sia)
sherry07 (sherry)
*mansibhatia*
srkfan89
hafsu (hafsa)
love_n_hope (minmi)
*laddu*
kripangad 4ever
BKB2005
I luv Shamit (Anna)

Master_Blaster

Mesmerized

Ayesha4angad
Additi

Durga A.

damilola

Himanivineet

*Eva*

aruntouch










If anyone's name is missing on the members list. please feel free to pm me!


Enjoy Guys!

Love,
Sheena


Edited by sheenakohli91 - 27 August 2008 at 4:36pm