The Crazy Creatives conducted the Amazing Race last time, and pleased with the kind of response we got, we have another contest for you!
Fights, challenges, politics, trust and talent... We present
IF ROADIES!!!
This contest has no teams, you enter for yourself, do you have the guts to face what we have in store for you?
If you do, you've got to send in your auditions... Here's what you've got to do!
Roadies are people who are always on the run, and can deal with any kind of a situation. How do you think you can actually be what it takes to be a roadie on IF? What qualities would you have, that sets you apart? (No long bhaashan please)
Send in your lines, along with::
Your first name/what you like to be called:
Most active forum:
** Send all entries to the ID "crazycreative" by the 25th of July 2008
** Set the subject of the PM as "IF Roadies"
Due to the recent change in layout, we're extending your time for another 5 days! Make good use of it! == CCs
Get set, and GO!
Love,
IF Roadies Team,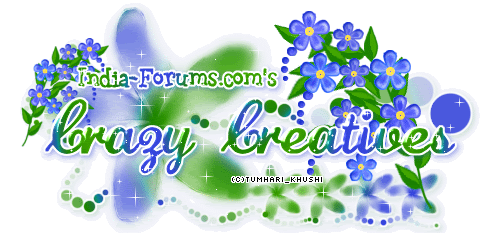 Edited by Naughty_n_nice - 20 July 2008 at 12:57am