Part 5
Recap: (L: (curious once again) woh kaise...?....aur tumhe kaise pata?...??.??
K: (explains) Bhagwan jisse pasand karte hai unko accha banaate hai....aur tum toh ho hi bahot acche aur pyare......
L: (suprised) Mai itna bhi accha nahi hu....par haa....tum zaroor acchi ho...(smiles)
K: (smiles) I know......aur tum apne aap ko jinta bhi accha samjho, mere liye bahot hai......
Laksh smiled at her with respect for her increasing in his eyes. She was truly sweet and really cute.
L: (in his mind) WOW!.....I think......I....I......I love you!.....)
Laksh shaked the thoughts out of his mind and looked at Ritvik who now had a smile on his face. Laksh smiled at his innocent face. Krishna looked at him.
K: (politely) Tum jao aur waha beetho(in the jagran/jagraata)....Mai yahi hu....
L: Lekin....
K: Arre mai hu naa...chinta mat karo....jao
L: Theek hai(smiles)
He turns around to leave when he sees Arpita standing there smiling at him with her hands folded across her chest. Laksh looked at her shocked expression.
A: (smiles) Ab kya hua isse....
Krishna looks up at her sister.
L: (nervous) Woh bhabhi....isse bukhar hai....
A: (smiles) Hogahi....Kaal baarish me joh bhege the....bukhar toh hona hi taa.....par tum dono chinta mat karo.....mai iska dhyan rakti hu....Ab jao aur soo jao.....Kal tumhe court jana hai aur isse(Krishna) hospital.....jao...
L: Lekin woh jaagran?....
A: Ab sab log jaa hi rahe hai....tum dono jao...
L: Theek hai....
Krishna comes up to her sister.
K: Are you sure?......
A: 100%......now go.
K: (smiles) Good night didi.....
L: (smiles) Good night bhabhi....
A: Good night....
They both leave together while Arpita goes and sits by her son, running her hand through his hair. While she was putting a blanket over him, Raunak comes in the room. He comes and sits next to his wife.
R: Ab isse kya hua....?
A: (turns to face him and is a little tini bit angry) Sab tumhari wajah se....kya zaroorat thi isse baaris me lee jaane ki....bukhar ho gaya hai....
R: Isme mai kya karoon.....tumhara beta hai...ek number ka ziddi hai....joh chahiye woh kissi bhi tarah se lee karhi leeta hai....
A: Ab issme bhi meri galti....
R: Aur nahi toh kya.....
A: Par shetaaniya toh tumhare jaisa hi hai....
R: Kya?....Mai shetan....
A: Aur nahi toh kya mai....
R: (smiles) Isme toh koi sakh nahi hai.....
Arpita looks at him with a shocked expression.
A: (angry) Matlab mai shetan hu.....
Raunak laughs at how sweet she looked when she was angry. She hits him on his arm.
R: Arre sorry baba....mai shetan hu khush?
They stop when they hear some laughing and giggling outside the door. They look at the door to find Prem, Sargam, Laksh, Krishna, and Baa laughing at them fighting.
R: (embarrassed) B...B... Baa...A....Aap?
B: (laughing) Itne bade ho gaye par jhagda bilcul baccho jaisa.....
P: (laughing) Kya hua jijaji....phir didi se har gaye
S: (laughing) Lagta hai bhabhi phir se jeet gayi....
L: (also laughing) Par aap ke iss jagda me haam sab ko toh bada maza aaya....
K: (laughing also) Haa....
B: ( smiles) Bas bas....aab jao....teen baj gaye hai...subhe saab ko jaana ha......
She leaves looking at Arpita and Raunak who were so embarrassed.
P+S+L+K+: GOOD NIGHT!!!!
They all leave laughing. Arpita and Raunak look at each other and laugh.
This is the Virani House. Just imagine that there is a huge terrace on the top and the roof is flat from the behind the house. The front is exactly like this. The back has a little playgroung and swings. There is also a beautiful flower garden and a small fountain(in the backyard).
There are 10 rooms in the virani house. Baa's room was downstairs with Sahil and Ganga's room and Ritvik's room. Prem and Sargam had their rooms next to each other on the second floor with Purvi and Purvish. There was one spare room on the second floor which was Arpita's and Raunak but they were going to stay in Ritvik's room downstairs. And on the third level was my, I mean OUR, Laksh's room with Krishna's room next to his and one spare room. Laksh had the biggest and best room of all because it had a balcony which had stairs that led to the terrace(the roof). The roof contains the best garden ever and the most beautiful site 24/7. Everyone headed to their respected rooms. Purvi and Purvish went into their room which was on the right while Prem and Sargam walked towards their room which was on the left. When they reached their own rooms, Prem looked around to see if anyone was around. He found no one around and decided to have a romantic moment with his love. When saw Sargam going inside her room, he grabbed her hand and pulled her towards himself. She looked at him with a shocked expression and tried to release herself from his grip. He just grinned at her while she kept looking around to see if anyone was watching.
S: (whisper) Pagal ho gaye ho kya?.....chodo mera haath....
P: (whisper) Tum toh aise der rahi ho jaise mai koi bhoot hu.....
S: (whispers) Kya kar rahe ho....?
P: (whispers) Arre apni girlfriend ke saath masti kar raha hu.....
S: For your kind information, I AM NOT YOU GIRLFRIEND!
P: Who said I was talking about you?....
S: You just....(she was annoyed when she saw him laughing at her)
P: Ok fine.....(he lets go) God! You girls are so unromantic.....huh
Sargam looks at him who was a little mad and she smiles. She looks at his face, quickly looks around and kisses him on his cheek. She quickly goes into her room and closes her door leaving Prem shocked with his hand on his cheek. They both smiled at the same time. Then Prem came to his senses and goes into his room happily. They both change into their night dresses. Sargam wore a half-sleeve blue shirt with a matching blue pajama that had little stars on it. Prem wore a cream colored kurta with a white pajama. They both fell on their bed and went into deep sleep dreaming about each other.
WHILE ALL THIS WAS HAPPENING, LAKSH-KRISHNA WERE HEADING UPSTAIRS INTO THEIR ROOMS,TOGETHER.....
Krishna is walking up the stairs, admiring the beauty of their house. Laksh was walking behind her admiring her true beauty. He kept looking at her with a sincere inner feeling which he knew was love but couldn't make himself understand that what he was thinking was the truth. How could he love, even like her this way, in just one day? He had never experienced such feelings for any girl. He then remember his online friend Tulsi who helped him in every problem he had to solve. His online chatting partner Tulsi, who he is his friend since the day they got in contact. They both (Laksh-Tulsi) chat with each other everyday since they started this chatting program. It all started in college when he got in touch with her online and since then she is the only girl he has shared his feelings with. But why was he having feelings for Krishna?
They both reached their rooms which were next to each other. Krishna looked back at him to find him in some deep thought. She walked up to him and snapped her fingers in front of his face. He came out of his thoughts and look at her. She smiles at his confused face.
K: Kya hua.....(smiles) Kiske bare me soch rahe the....
L: (smiles back) Woh.......kuch nahi bas yuhi......
K: (excited) Tumhara ghar bahot khoobsurat hai.....aur didi ne kaha tha that you have the best room.....
L: That I do.....dekhna chati ho.....
K: Are you sure....
L: Arre yeh bhi kya poochne ke baat hai......And don't worry, mera room zara bhi ganda nahi hai.....I am a neat and tidy person......All lawyers are...(winks at her)
K: (smiles) Ok....lets see.....
They walks to his door and opens it. He steps aside and lets her go in. She slowly walks inside and is shocked to find it as the cleanist, most beautiful room she has ever scene.
She looks around and the sight brings a smile to her face.
K: Wow.....
She looks back at him. Laksh was drinking water out of his water bottle. While he kept staring out the window. He walked towards his balcony while she followed him. He put aside the curtains for her to see the beautiful night sky view which was mezmerizing. He guided her into his balcony. She walked out to see and was shocked to find it so beautiful, so calm. She looked at the moon which was shining off its light everywhere.
K: (calm and very happy) Its so beautiful.....
L: (look at her cute face and smiles) Sabse chote hone ka yehi faida hai.....
K: (looks at him) Faida....Kaisa faida?......
L: (smiles) Mai joh bhi chata hu, woh mujhe mil jaata hai.....Actually yeh room mom ne Sargam ke liya banaaya tha...par unhone mujhe de diya.....
K: (smiles) Jab tumse kuch zyada hi pyar karte hai.....
L: (grins) I know....
They both laugh and go back to look at the night sky. A cool breeze hit both of them making their hair blow softly. Krishna's hair covers the side of her face. She moves the strands of hair behind her ear. Laksh just stares at her innocent face which was glowing in the moonlight. He had never sen such a simple girl look so beautiful. He couldn't control himself from being attracted to her at any cost. WHY? The wind blew again making Krishna's hair cover her face again. But before she could tuck it back, she felt someone warm hand tracing her hair from her cheek and behind her ear. She turned her face to find Laksh smiling at her. She smiled back to him. But she didn't know why his touch made her heart beat so fast. She was smiling but was really feeling nervous. Why did his touch make her so nervous? Why was it as if she liked it when he touched her? WHY? They both let the confusing thoughts out of their mind and came to their senses. Krishna faced Laksh.
K: (stumbling a little) Bahot deer ho chuki hai.....mai.....mai jati hu.....
L: (smiles) Theek hai.......good night.
K: (smiles) Good night....
She walks past him and heads into her room. Laksh comes back into his room from the balcony and changes into a white kurta and pajama. He takes his laptop and sits on his cozy bed. His back is against the soft frame of the bed against a white pillow. His laptop in is lap. He turns it on and logs in into a chat room to chat with his lovely online friend! He finds her also online. He clicks on her name: TULSI. They start their chat. (By the way, his user name is KISNA)
K: Hi Tulsi....
T: Hi Kisna...
K: Kal kaha thi....
T: Mai apni behen ke char aayi hu....
K: Oh...waise tumse ek bat kehni thi....
T: Kya..... bolo na.....
K: Kya tum mujhe ..... aapna dost maanti ho?...
T: Yeh bhi kuch poochne ne baat hai....ofcourse YES I love you like a friend....par tum kyu pooch rahe ho?
K: Woh aaj mai ek ladki se mila...aur pata nahi kyu....par woh bilcul tumhari jaisi hai......
T: And.....
K: I think....I....I .....
T: You like her right?
K: I don't know....
T: Hey its okay....Frankly speaking, mujhe bhi aaj ek ladka mila joh bilcul tumhare jaisa hai....
K: What? Kaun hai woh....
T: Oh is my Kisna jealous?
K: No I mean isn't that weird....we both met someone today who we think we like....That's so strange....
T: To tell you the truth, I consider you to be my best friend in the whole wide world...
K: So do I....You are the closest girl friend I have....
T: I think so to....But did you tell your girl that you like her....
K: Are you mad.... I turn into ice when I look at her...How will I say I love her?
T: Don't worry I will help out and surely give you ideas....
K: Thanks but for now go to sleep as tomorrow is Monday and I have to go to court to get a case solved....Hopefully I will win....
T: There has been no cases that you have lost....Your the best lawyer in town....And I know you will win for sure...Good Luck and Good night..
K: Good night and thanks....Be on tomorrow...
T: Will surely do that! Bye!
K: Bye!
They both logged off, closed their laptop+put it aside their side table, and then laid down and went into deep sleep.
At sharp 7:45 Krishna's alarm clock rang loudly. She found her way out of her blanket and quickly got up. She stretched her self (By the way she was wearing a pink short sleeve t-shirt and a white matching pajama with little pink hearts everywhere. She took her towel and rushed to the bathroom to get ready for her first day at the Heart Institutite Hospital where she will be practicing.
Laksh got up at the same time as her. He also stretched a little and then went to the bathroom. They both got ready. Laksh came out of his bathroom wearing his jeans, with no shirt, and drying her hair with a towel. He goes up to his closet to pick out a shirt he would want to wear. He picked out a simple but cute white shirt which was plain because that's what lawyers wear. He put the shirt on and stands in front of his mirror and combs his hair which he had freshly gotten cut making him look as hot as ever. He put some "Guess" perfume on, took his black over coat which he wore when he had to fight a case, and headed downstairs for breakfast.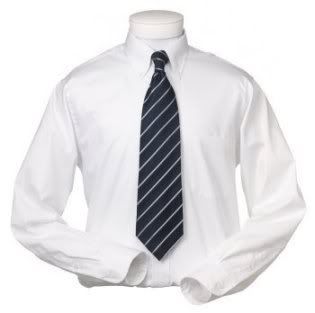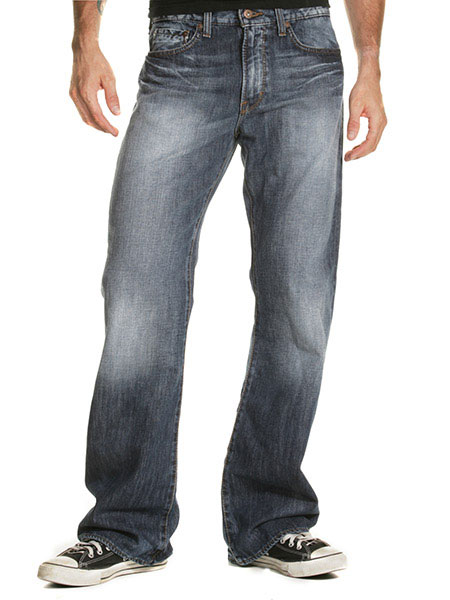 Krishna came out of her bathroom wearing a blue bath robe and walked straight to her closet to pick out her outfit. She picks out deep blue jeans and a simple hollister shirt. This is what she wore.
She put some kajal on. She brushed her silky, long hair straight and pins back her bangs. She put her favorite diamond studs on which Prem had gifted her on her birthday 2 years ago and put "Curve" perfume on. She took a good look at herself in the mirror and then smiled. She picked up her white lab coat that all doctors wear, took her purse, and headed downstair to go for breakfast. She headed straight to the kitchen where she heard her little nephew laughing and Everyone talking. As she entered into the kitchen she was shocked to find her dad and bade papa helping their respected bhabhis make breakfast. She looked at her dad and choti ma who were making tea while Purvi was helping Sahil make paraathas. Ritvik came to her and hugged her legs. Krishna picked him up and carried him. She walked up to the counter to see what the four were doing. She places Ritvik at the end of the counter, holding on to him so he doesn't fall. She was standing next to her dad.
K: (trying to hold in her laugh) What happened Dad?
Purvish: (annoyed) Teri maa toh mujhe paagal kar deegi.....
K: You mean you lost another bet against her.....
Purvish: Aur nahi to kya?.....
K: What was the bet?
Purvish: (while pouring the tea into cups) Woh maine deer se utha.....aur shart yeh thi ke agar me 7:30 tak nahi utha toh muhje breakfast banaana padega.....Can you imagine that? SHE ORDERED ME TO DO ALL THIS..
Krishna laughs at how cute her dad looked.
Purvish: Thank God I am done....
K: Aur bade papa ko kya hua......
Purvish: Ganga ne usse bhi yeh shart di thi.....But he lost...
They all laugh and head to the dining table to set the breakfast.
While all this was happening, Laksh was in Ranak's room getting whining to get his tie tied. He walks into the room and find Arpita cleaning the bed. She looks at him and gives him a stare which made Laksh stumble.
A: (annoyed) Itne bade ho gaye ho par iss ghar me kissiko bhi tie bhandhana nahi atta.....
Laksh gives her a smile and walk up to her. She takes the tie and ties it around his neck.
A: Ab chalo...verna mera pati muj par chilaaye ga.....
L: Woh kyu?......
A: Unko bhi toh tie bandni hai......
Both of them laugh and then head to the dining table for breakfast.
I AM SOOOOOOOOOOOOOOOOOOOO SORRY TO ALL THOSE PEOPLE WHO HAVE READ MY UPDATE BUT IT IS VERY HARD TO FIND THE TIME TO UPDATE. A BIG THANKS TO ALL WHO READ THE LAST PART.HOPE YOU ALL LIKED THIS ONE BECAUSE I MADE IT QUIET LONG.NOT MUCH ROMANTIC, BUT AN OKAY UPDATE. WILL UPDATE OVER THE WEEKEND.LOVE YOU ALL.
PALCHIN