Grand Challenge Task 5!
Welcome to the Last Task of our Grand Challenge!
Task 5 is an INDIVIDUAL Task.
This means that EACH member of EACH team must complete this task!
You must create the task by urself...no help from anyone. :D
The task is as simple or complicated as u want it to be.
Each member must make a creation that reflects them, in other words, show me what YOU are made of!
What makes you, as a siggy maker, you?!
Here is the what you MUST include with your creation:
1) once u have created ur siggy, you have to make a button out of it.
2) Merge Visible all your layers so you are left with 1 layer.
Then (Tutorial written by Katriona Jones January 10th, 2002. Thanks to her!! Modified By: Serenity_Ink):
3) Selections>Modify>Contract by whatever your width was.
(my width was 2 so I contracted by 2)
4) Effects> 3D>Inner Bevel with the following settings: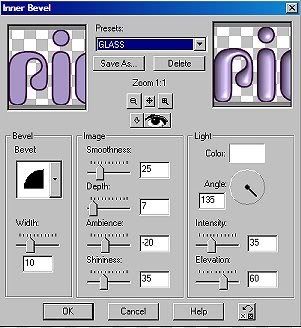 You May Do this more than once if you need to. The tutorial writter goes on and uses an outside filter to enhance this effect. The problem with the filter is that it is only made for psp. So, we shall not use that step as it would not be fair to photoshop users.
For Photoshop users:
5) Once you are done "buttonizing" (following the steps above), save it as a png and send it in!
Your creation can be any size, shape, color etc.
example:
ALL ENTRIES ARE DUE JULY 15th!
NO EXCEPTIONS!
AST Team will no longer send out "reminders" to you to send in ur entry! It is time consuming and it is really not our responsibility to ask u to submit ur entries.
Any questions can be posted here. Please bare in mind that this is the 1st time we have chosen to do this sort of task. Hopefully, you'll learn something new and have fun doing it!
-AST Team



Edited by IBserenity - 08 July 2008 at 9:14am