Hello CFC-ians!
Time for the Summer Style '08 winners!
First of all, we are really sorry for the inconvenience. Its already monsoon and its been forever since we started and ended the contest. Please pardon us!
Now without any more delay, let us go straight towards the winner!
But before that, lets see who our runner-up is?
Well its none other than Aamir FC!
Here's your sig:
And the winner is...Harshad FC!
Here's your sig: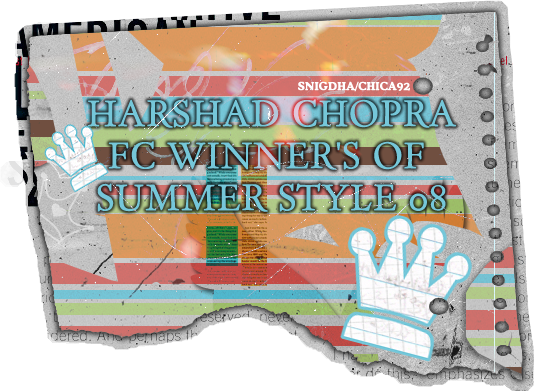 (The signatures are made by BengaliChica92)
Great job guys!
Love
-CFC DEV TEAM-
:Luvneet, Sam, Parita, Swati and Ghungroo: