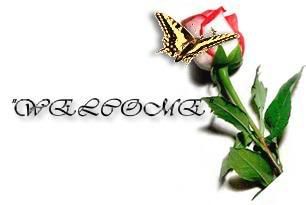 Join me in the new FC of MAA-BAAP KA DULAARA , HUM SABKA PYAARA, HAR MANN KI AAS,HAR TOOTE DIL KA VISHWAAS…RAJEEV KHANDELWAL....


STEP IN THE KING OF HEARTS…& WITH YOUR PRESENCE MAKE IT BRIGHTER.. His Smile is the SWEETEST, When he talks it seems like Birds are chirping in their MELODIOUS voice, His looks make the girls SKIP their Heart-Beat , The Lovely Ladies can never stop going GAGA over him & THE MEN are JEALOUS.. Whenever a aged lady sees him all that they say is " Chanda hai tu mera suraj hai tu.. kiss maa ka aisa dulara hai tu… jeethi hoon main bas tujhe dekhkar is toote dil ka sahara hai tu.. purvayi van mein ude panchi chamann mein ude..Ram kare hoke bada tu banke baadal gagan mein ude…jo bhi tujhe dekhe vo ye kahe ….kis maan ka aisa dulaara hai tu … chanda hai tu, mera sooraj hai tu…."
Is isaan ko dekhkar har kissi ke honth par ek hii baat aathi hai kii he remains happy.. & achieves all his dreamz….He is one most of "THE BEST ACTORS" the telly world could ever ask for and now he has entered the big-screen with a bang....…Yet he is so Humble…so Simple..so Kind-Hearted… He has a HEART OF GOLD…& this what makes him the HEART-BEAT of Zillions….He is indeed A SPECIAL GIFT from THE HEAVEN'S ALMIGHTY…
He is the man who has UNITED all of us..aur ussi ka wajah se hum shaan se kehthe hai.. WE ARE RAJEEVIANS… He has taught us to STAND UNITED.. THE MAN WITH GREAT LOOKS , SUPERB ACTING SKILLS, HEART-WARMING SMILE.. He is ALL IN ONE..He is none other then RAJEEV KHANDELWAL…THE KING WHO RULES OUR HEARTS... He rules over the hearts of millions & millions of girls…he makes people crazy just by his one small smile… All see him & start humming MY DIL GOES MMMMMMMMM…He just creates MAGIC…Har baar who kuch naya kartha hai… Aur logon ke chehre pe ek muskaan aur unke dil par ghehri chaap chod jaatha hai…
Uska khayal sabke dilo par bhatisi smile chod jaathi hai… You can't stop smiling when you look at him… Dil humein is hadh thak majboor kartha hai kii hum usse dekhthe hii jaye..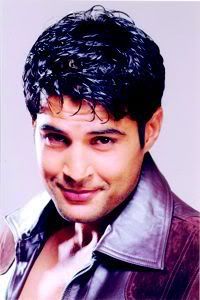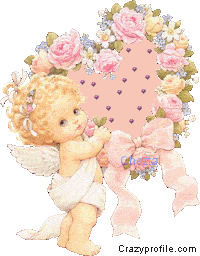 He is a God sent gift for all of us… we could never ask for anything more then him…
One day when God felt generous,
He looked down at me and smiled,
"Since I feel so magnanimous,
I'd like to give you something, child."
He asked me what I wanted,
I said, "Oh, really nothing more,
You've done so much already."
He said, "That's what God is for."
"You have been pretty good," He said,
I know there's not much that you seek,
I will pick a little something,
Just to make your life complete."
With great anticipation,
I looked forward to my gift,
I wondered what God had in mind,
That would give me such a lift.
"This gift," God said, "You realize,
Bears some responsibility,
So, if you accept my present,
You must be willing to agree...
"To offer unconditionally,
A section or a part,
Of more than half of you,
The larger portion of your heart."
"Okay, God," I answered,
"Since in You, I always trust,
I'll meet your obligation,
In the manner that I must."
To myself, I thought, wow, what a gift,
For so much of me, God's asked,
Now what could be so valuable,
That my share was more than half?
With both hands I sought my gift,
I still did not have a clue,
Then God put your hand in mine,
And said His gift to me was YOU!
"YOUR SMILE MAKES MY DAY BRIGHTER... YOUR LAUGHTER FILLS ME WITH JOY.. ALL I WANT TO IS THINK ABOUT YOU ALL MY LIFE... OTHERWISE I WISH I COULD DIE.... & BE REBORN..."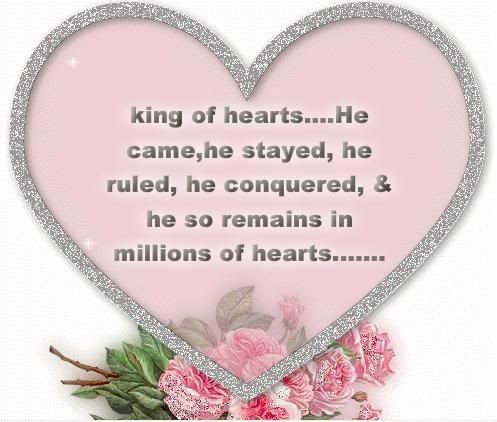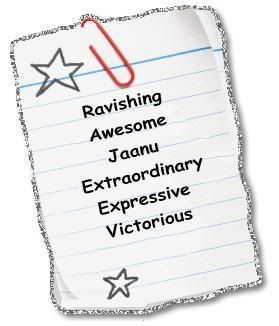 This man who is called RAJEEV KHANDELWAL needs no introduction...After stealing millions of Hearts on the Television...He has stepped onto The Silver Screen with a Bang.....


"WHEN WE LOOK AT HIM , WE REALIZE THERE IS NOTHING IN THE WORLD AS PRECIOUS AS HIM..
WHEN WE SEE HIM SMILE OUR HEARTS BEAT FASTER...
WHEN WE SEE HIM CRY OUR HEARTS SQUEEZE IN PAIN..
WE LAUGH WITH HIM WE CRY WITH HIM...
THERE IS NOTHING MORE IMPORTANT TO US THAN HIM...
HE IS THE GOD'S BEST GIFT TO US...
WE CAN'T EXPRESS IN WORDS WHAT HE MEAN TO US....
BUT ALL WE CAN SAY IS THAT WHEN WE LOOK AT HIM , WE REALIZE THERE IS NOTHING IN THE WORLD AS PRECIOUS AS HIM..."
He is really The Badshah,The King who rules the HEARTS.. Har koi uske dil kii malika banne kii khawish rakhthi hai.....
This is how the MAGIC happened:Rajeev's Journey
All The Way To Our Hearts!!!!!!
Born on the 16th of OCTOBER… Nobody ever predicted that this boy will be the reason to live , to smile for the millions of people… Nobody ever knew that a STAR was born on that day… But today after knowing Rajeev , his achievements , the world knows it is BLESSED with one of the FINEST ACTORS & finest human-being…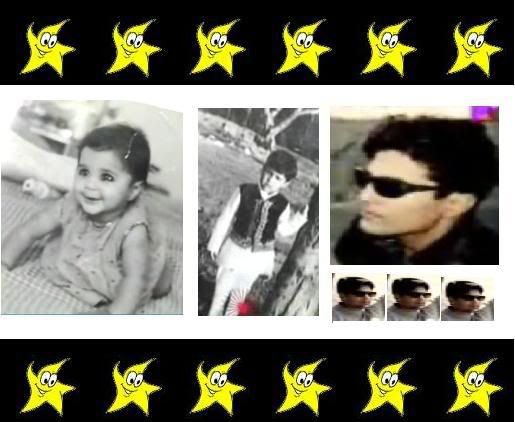 Born in a Army Family.. Nobody ever encouraged him to come into the glamor world… As every father would want his son to follow his steps even his father had dreams for him.. lekin un sab se alag jaakar… He took the risk of being independent , fought against the odds & emerged out as a TRUE WINNER… He moved to Delhi & started writing documentaries.. but that did not work for him…. But he did not let disappointment to circle his life… he moved-on… He then gave his audition for a role in the Balaji production house.. he played many characters with in the Balaji production house & also outside… he has always been a man of principles & who loves to take risk… whether it was the role of the bad boy Raj in Kya Hadsa Kya Haqueeqat , or the lover-boy Sujal in Kahiin Tho Hoga, or the Raw agaent
Raw agaent Varun Awasthi in Time Bomb, or the sweetheart Sharim in Sun Ley Na , or ACP Prithvi in CID,or Captain Rajveer in Left Right Left… he has done every role with PERFECTION…Every time he faces the camera he gives his best shot… He has experimented on his roles & always emerged out as a TRUE WINNER… With MIND BLASTING performances… He is a Versatile actor….His Chemistry with all his heroines just does wonders to the viewers… even without their knowledge people fall in love with jodi.. whether it is Rajeev Aamna jodi , Rajeev Priyanka jodi, Rajeev Swetha jodi… All just seems to be too scintillating.. Women , when they see him Romancing with his co-stars on screen have only one thought running over in their mind that kaash who us female co-star kii jagah hothe….
Then Rajeev stepped onto the big screen... he always was different... he always chose to take risks in his life... and the biggest risk rajeev took in his life was Aamir...... Aamir a movie which will not appeal to all kinds of audience..but still rajeev took it up as a challenge... he strived hard for it.... and then he became the true Aamir in people's nazar.... HE emerged out as a true winner after the movie...Rajeev ne Aamir karke yeh saabit kar diya kii yes may be it is someone else who writes your destiny lekin it is upto you whether you take that path of life or follow your conscience & set a new trend... The word Aamir means Leader aur Rajeev with his exceptional acting has shown the world that he is the Leader..... He is surely Rajeev Aamir Khandelwal.... The man who knows to achieve sucess with his hard-work & determination.... Woh kehthe hai na if you want something with all your heart you tend to achieve it..Rajeev with his hard-work has proved it to all of us that nothing is impossible...Impossible itself means I'AM Possible........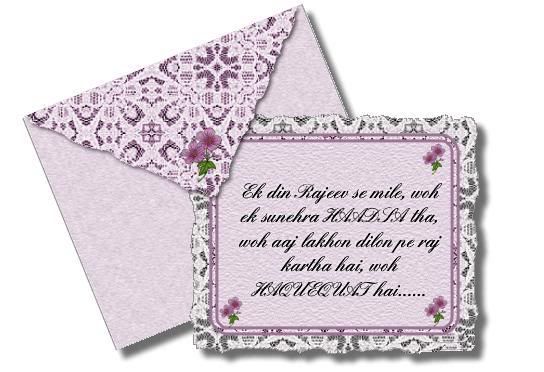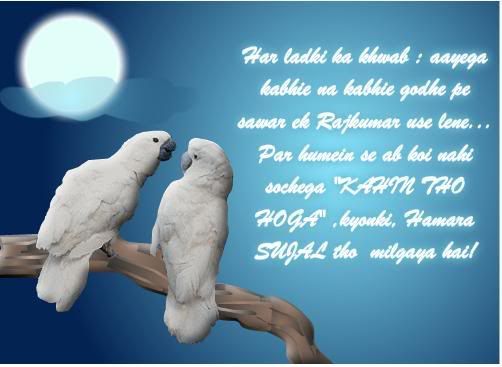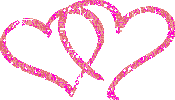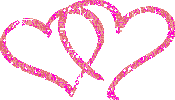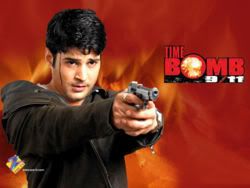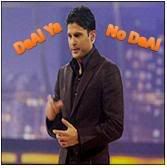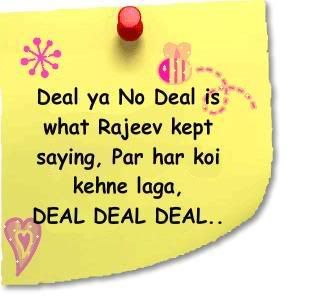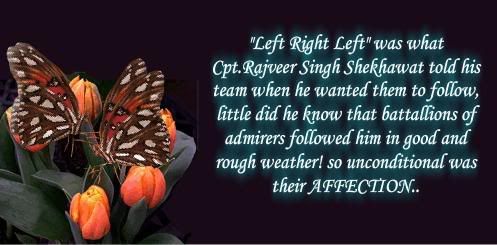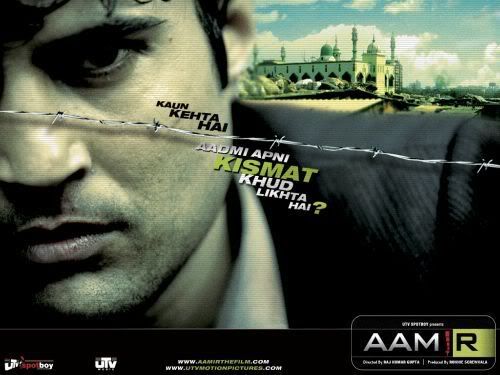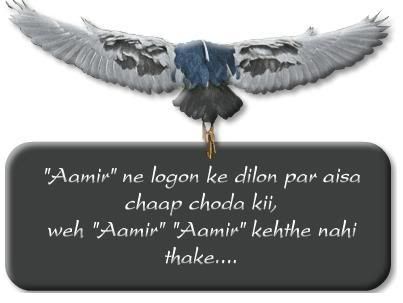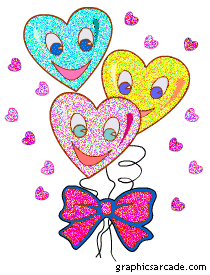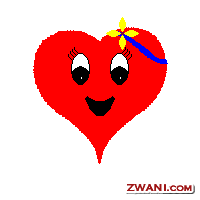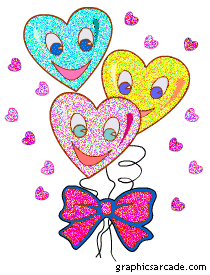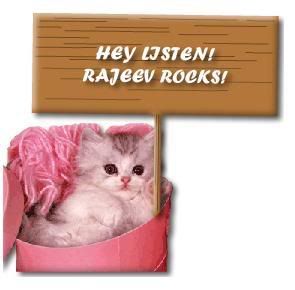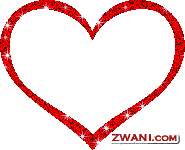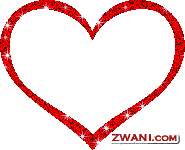 Rajeev ne kabhie bhi haar manna sikha hii nahii…he always believes in STRIVE HARD & ACHIEVE SUCCESS..NEVER GIVE UP… He has won umpteen awards but never once did the success go over his head… he has always been the same sweet , caring , down to earth person…. The one who never loses hope is considered to be the True Winner.. & he is surely one among them…
Awards Rajeev has Won
Fresh new face ~ ITA (2004)
Favorite Jodi (with Aamna) ~ ITA (2004)
Favorite Jodi (with Aamna) ~ SPA (2004)
Best TV Personality ~ ITA (2005)
Most stylish actor ~ MTV style awards (2005)
Most stylish Anchor for Deal Ya NoDeal ~ MTV style awards (2006)
Best Actor in a Cameo role for CID ~ ITA (2006)
Best Actor ~ Sansui awards (2007)
Best Actor ~ Golden awards (2007)
Some lines dedicated to Rajeev!!!!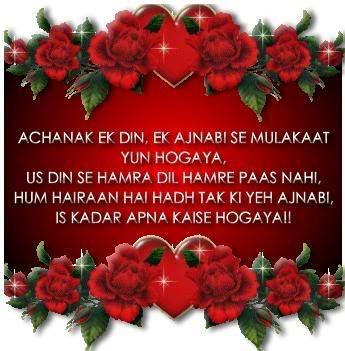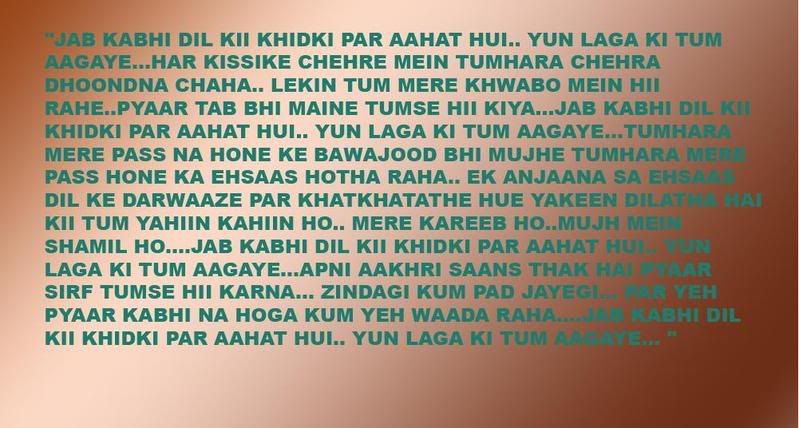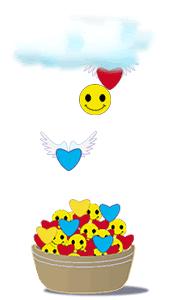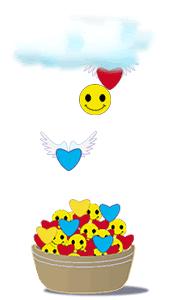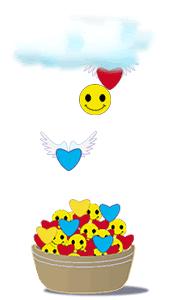 Guys i have made some siggies of Rajeev...Do check it out.. & feel free to use them..if you like them....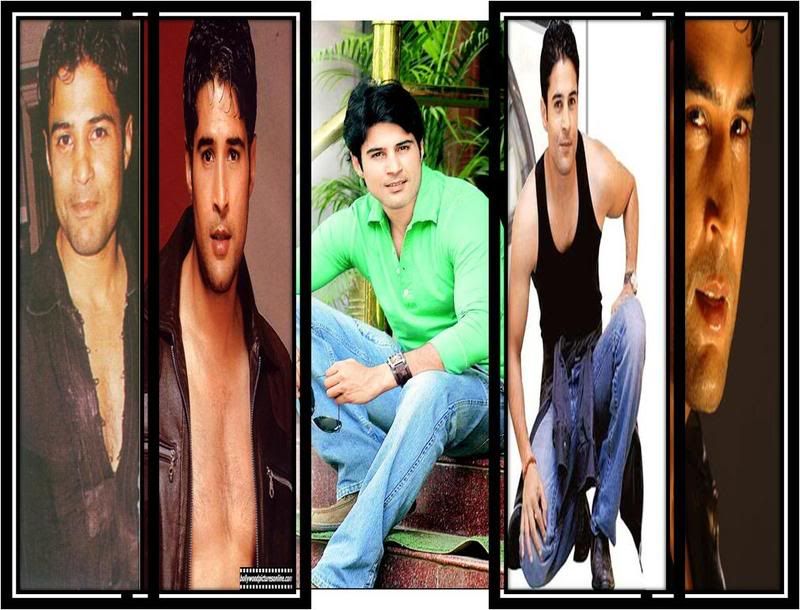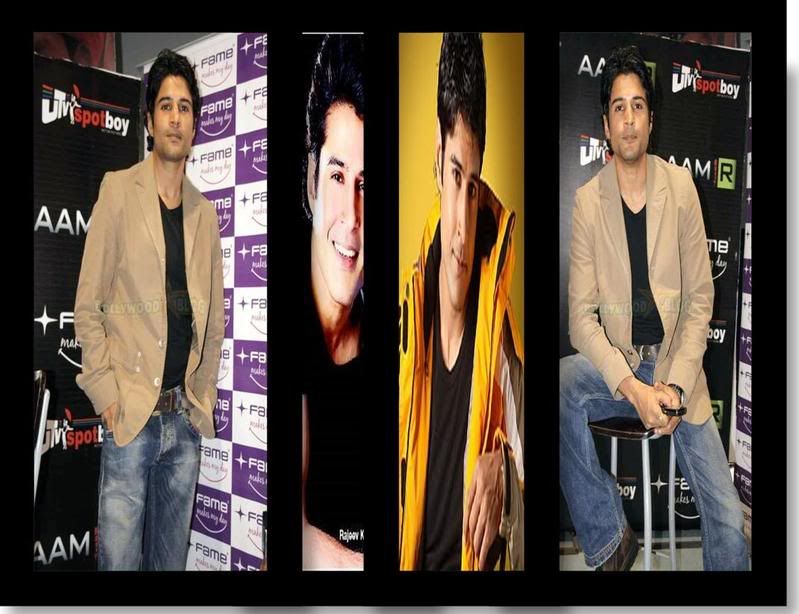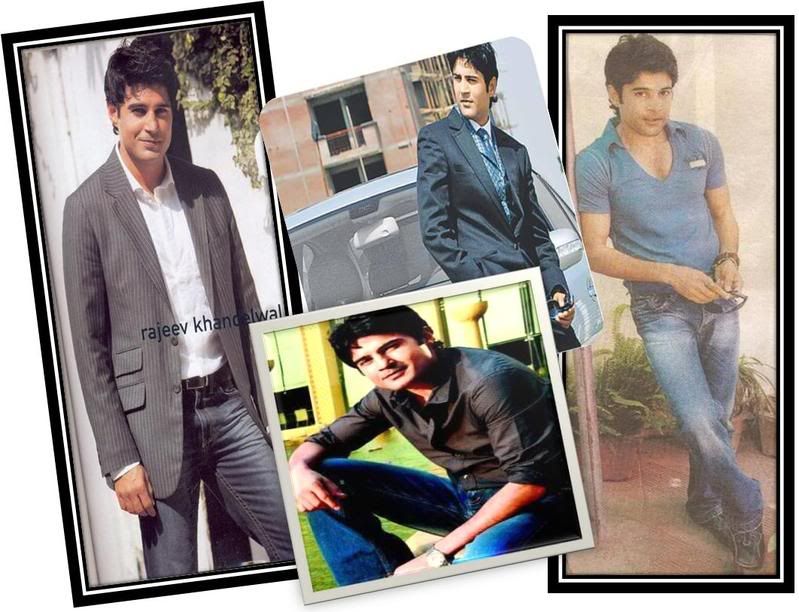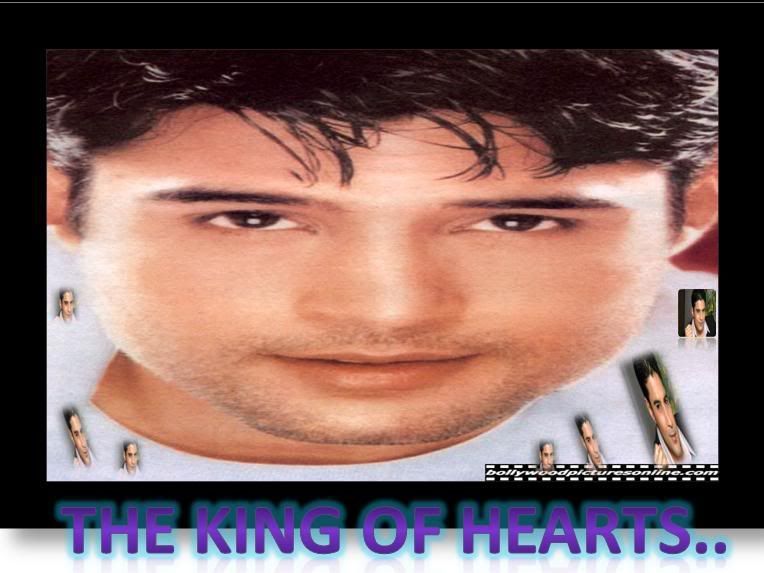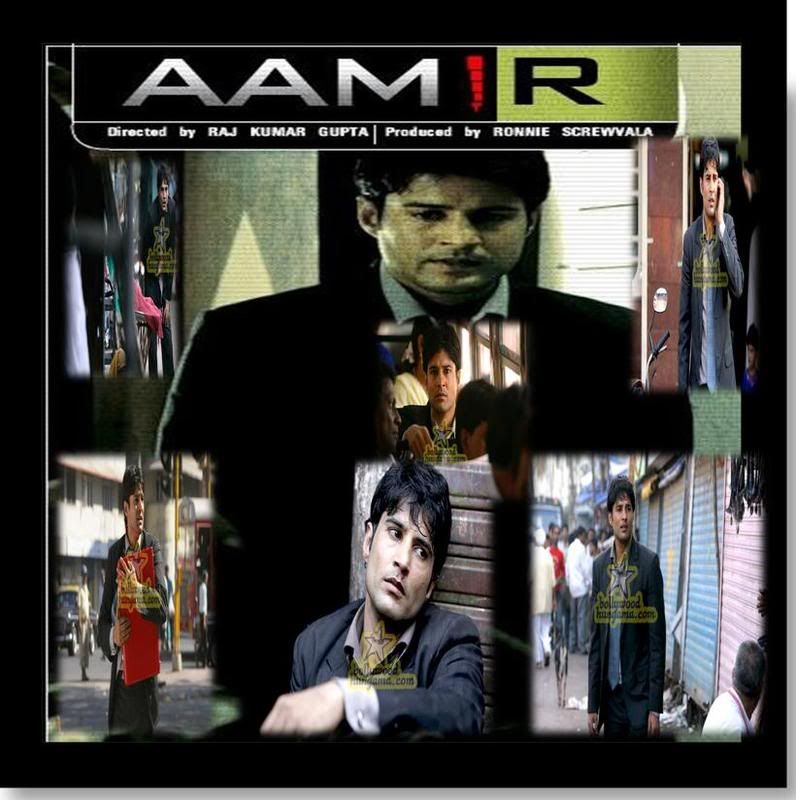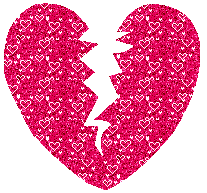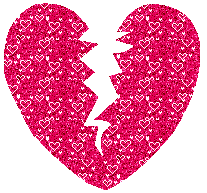 lot's of love
Surya....


Edited by sun_423 - 29 June 2008 at 1:47pm