chalo i dont waste time when it comes to torture
bekaar sher likhne ki itna shauk hai na
* write a bekaar sher for nana and it has to include chicken fry in it
* You say your shy but seem so different on here... whats with the double life?
* Your favourite food?
* Your favourite hobby?
* Now what would happen if you tried to eat your favourite food while doing your favourite hobby?
* One thing you like about yourself?
* how often does your mum make you pray for a perfect husband and have you told them about nana yet?
* If you werent online (which is very rare for you i know
} what would you be doing?
* If theres one place you could in the world you could and do and for one day what would it be?
* which do you prefer....
Cute/good looking
junk food/fruits
nana/sofa
mushy/funny
introverts/extroverts
danda/bandookh
shilpa/suku
lubna/bhudaji (aek ko chuna.. aur sochkar because you know what'll happen if you make the wrong choice
)
Mailaika/Zain
okies now caption part mwuahhaha write a short story/dialogues for each one and please no mushy stuff
my stomach wont be able to handle it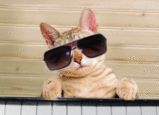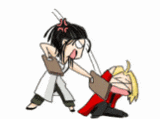 okay enough moving images now try still ones
Okie dokey abh kiliye I think this is kaafi... have fun