Salaaam Namaste to all our wonderful members
First of all, a BIG thank you to every one who sent in their entries for the Sig Maker Of June Contest. As you can see the response was fabulous - 24 amazing entries!
Finally its time to decide that out of the 39 who is lucky winner to be crowned as
Sig Maker Of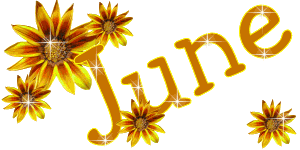 but before that have a look at the rules.
Vote for ONLY 1 signature.
Participants are NOT ALLOWED to vote for their own signature.
Please Please DONOT create multiple IDs to Vote as we will be checking the IPs of the voters during vote count. You will be disqualified if caught.
DONOT advertise your signature on the forum or through PMs.
And here are our wonderful entries:
1.
2.
3.


4.
5.
6.

7.
8.
9.
10.
11.
12.
13.
14.
15.
16.
17.
18.
19.
20.

21.
22.
23.
24.
Last Date Of Voting: 30th June Monday
If any of your entry is missing then PM me.Refresh the page if any image is coming as a cross.
May the best one wins!!


Edited by Ananya_A - 22 June 2008 at 1:09pm