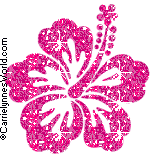 Recap: Angad sees Aliya holding his diary
Part Three:
Angad rubs his eyes smoothly, his hair is in a huge mess its going all over the place, he still is in his pajamas.
Angad: Aliya tum? Or meere diary? kiya hoora hai? he gives a confused face while he looks at his sister
Aliya: Umm kuch nahe, may app ku utane aiethi appko film song record karna hai na ? she tries to keep a stright face but it became really hard for her she was telling 1/2 the truth so it kind of looked real.
Angad: haan haan lekin meera diary tumhara paas kyun hai?
Aliya: vo umm voo
Angad: aacha umm kiya time hora? Mujay time par poonch na hai is baar recording kaar ney ke liya.. smiles at his little sister
Aliya: 10 bage ne walia hai ( quitly sliding the diary away ) and trying to smile
Angad: oh man late ho ja unga may shower lara hoon tieka ab tum jayo
Aliya: tika bihya ghar may nashta rakthe hoon aaj dadi mandir gayhe howi hai
Angad: half way into the bathroom already ticke hai
Angad comes out of his bathroom the warm smoke is still there although he is wrapped in a towel for the bottom half of his body and shirtless. He goes to his closet finds a red shirt that says American Eagle and a pair of khaki pants and quicky dresses. He puts on his neck chain ( he already is wearing the earings) and is looking very dashing in there!!!! He checks his clock 10: 20 oh man late hora hoon. He quickly heads downstairs, and says
Angad: Aliya mujay time nahe hai i have to be there at 10: 30 for the contract sighning too so may jaara hoon byeee
Aliya: Nay bihya ye loow toast she gives it to him smiling
Angad: Thnks he the grabs the toast and is starting to head out
Aliya: Bihya jaaldi anna aaj Sharma's are coming tick hai?
Angad: aacha aacha aajaonga he blushes while thinking about her then he remembers recording
He then rushes out into his red beuty car and drives off
Preview: Angad finally meeting Kripa
To be continued....
tell me if you liked it or not


Edited by jjknlvr91 - 28 September 2005 at 4:21pm