Yes Yes you heard it right
Now onwards the Sig Maker of the Month will not be chosen by the Dev Team members,rather by your own sigs.
Confused?
Well let me explain then -
You will have to send only 1 of your newest signature that you have made this month(June). There will be a Voting on all the sigs sent by the members. The sigmaker whose sig will win maximum votes will be titled as the
Sig Maker Of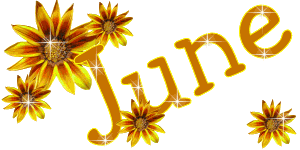 Rules
You can send in any NON-ANIMATED signature, it can be of bollywood/hollywood/tellywood, anything of your choice.
Participants are allowed to send only 1 NON-ANIMATED signature
Please keep the signatures anonymous ie dont add your name tags.
Donot send the sigs that you have or others have used already.
Please donot update your gallery with your given entry until the winner is announced.
Be as unique and creative with your signature.
Send your entries to khushientries
Last date of Entry: 21st June,Saturday 2008
Any confusions, feel free to post them here

Good Luck!!


Edited by Ananya_A - 12 June 2008 at 5:08am