We are back again with yet another contest! But this time, it is a little different. This time we are going to challenge your creativity and writing skills. We are going to have a .......
(Ammu ,thanks for the pen
)
All that you have to do is read the following situation carefully and carry the story forward...
So are you all set to get rolling ?Shall we start ?
Imagine……
"You are home alone. It's raining cats and dogs outside and you are feeling rather restless. Between the flashes of lightning and roars of the thunder, the rhythmic "plit plat, plit plat" sound of the falling raindrops entices you to the window. You aimlessly gaze out at the dull gray rain soaked view in front of you and your mind wanders away to another time, another place, another rainy day..."
Now based on this framework above, write a short story of about 250 words.
Please send in your entries to the ID : crazycreative
The last day for sending your entry is : 17th June
and
Please mark the subject of your PM as : "Short Story Contest Entry"
There is a writer in each of us. Unleash your imaginations; let the words create its own magical web, discover the creative writer in you.
Best of luck !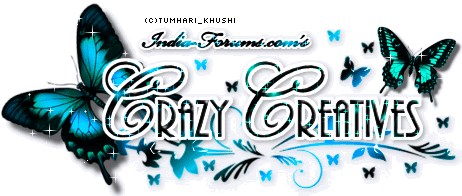 Edited by advil - 11 June 2008 at 7:41am