Aao Sunaoo Tum Sabhko ek Kahani ..Ek hai Ladki jo hai Armaan ki Dewaani..
.Woh Sabhko Hasaati bhi hai,woh sabhko pyaar bhi karti hai aur kabhi kabhi Shaitani and Natkhatpan mein Awwal Number mein bhi rehti hai..
she luvs playin basketball..
She lovessssssss to dance...
nd she wants to be a successful doctor and help everyone!!

Par woh Chulbuli Si Ladki Aakhir hai Kaun
Well woh hai Humaare dill mill gayye forum ki sabhse pyaari Member Shweta (pyaridilwalino1)
A few minutes from now when the clock will Tick 12am,the Queen of Wit Shweta will b celebrating her 21th Burdaii .
Ek kudi mili anjaani , hai te oh si anjaani , par kado sab se dil vch ghar kar gayi , kise nu pata v nahi lagga
Ohdiyan oh discussions , hare k nu apne naal lai turdiyan , har kise nu sochan da ek nava nazariya de dindiya .jehda naam ohnu badi change tarah bayan karda a
"Pyaridilwalino1 " bina kise shaq de eh naam saadi shweta layi hi baniya a a.
Happy Birthday shweta .
Eh special Punjabi edition saadi Punjabi mutiyaar layi .
Loki aksar kehnde aa mazak vch ki lambe bande di aqal gittiyan vch hundia a , par tusi eh galat saabit kar ditta .
Kuch bol kehna chahvangi taade laayi
"ek lambi sohal mutiaar
Jehri kardi sab nu pyaar "


Rab taanu duniya diyan saariyan khushiyan bakshe , inna pyaar mile ki tusi khandi di bori ban jaao ;)

So Friends dis is ur Host nd Dost Hira who will b takin u to da Red Carpet of the Burdaii bash of r Dearest Member Shweta...

So let see who r da VIP guests for the Evening on the Red Carpet
Woww Looks who is here, Its nun other than da very smart Mr. Armaan Malik With Ridhima Gupta..
So Mr. Malik wht made u attend the birthday party of our dearest member Shweta from ur such a busy schedule
Armaan: Well u see we have always admired Shweta's great sense of humour nd her undying luv for us,So Shweta a Very Happy Birthday to u,and now Ridhima wud like to say sumthin.. UMM Shweta.. i wish u all da best.. Enjoy ur day sweety..
Hira:Oh my gosh, look who has finally arrived Mohnish Bhel..So Mr. Behl how does it feel to b a part of the birthday celebration of one of ur biggest fan Shweta..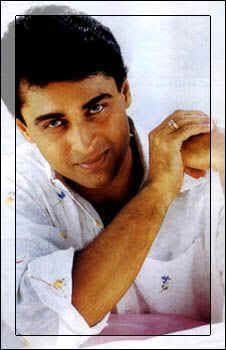 Mr. Behl: we!! I am very happy to be here to celebrate Shweta's Birthday.. So Shweta Happy burdaii Dear..
Hira:Wowww the handsome and dashing Amitabh Bachan is here.. So Sir.. How does it feel to be here walking on this red carpet. nd wht brings u here from ur busy day..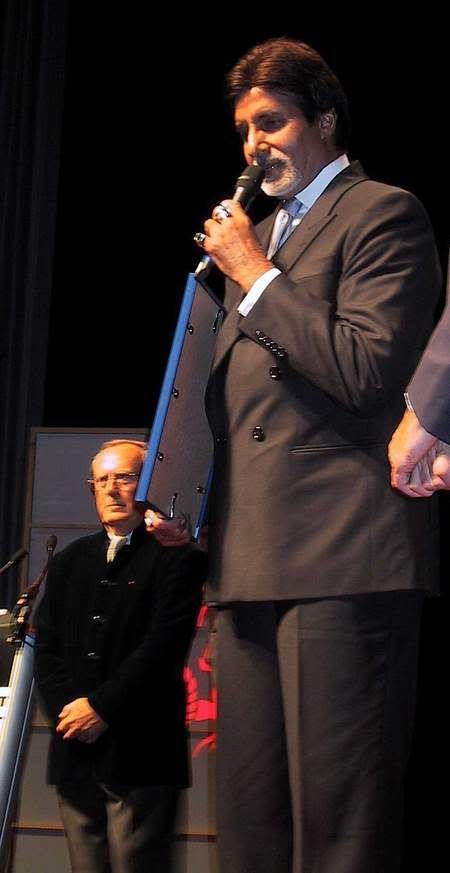 Bachan: aisa ho sakta hai ke Shweta ki birthday ho or mein nahi ayon.. nahi nahi.. i had to come!!
Happy Birthday Shweta. Wish u all the best..
Hira: Thnxx alot for cumin Mr. Bachan.. hey whts all tht noise for.. whos here wohooo It's none other than Will Smith..omg how did u managed ur time to cum here sir?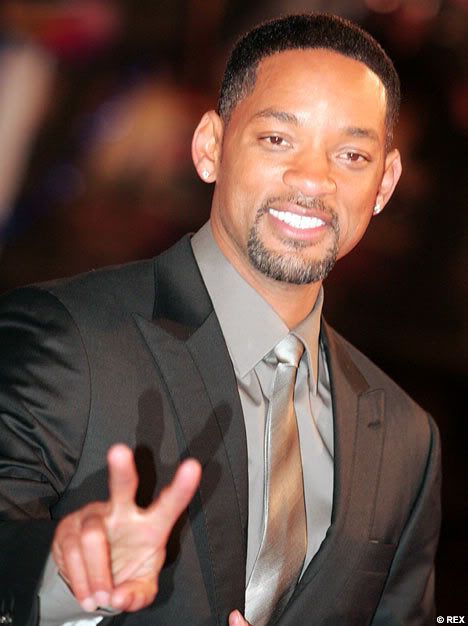 Simth: Hey everyone!! how are u all doin tonight?? well yeh Its' Shweta; burdaii how can i not cum..
hey Shweta hun.. Wish a very Happi burdaii and Enjoy ur daiii..
Hira:Finally the king Khan of Bollywood is making a grand entry for Shwet'a burdaii bash..
King Khan:Heyyy Sh...Sh...Sh..Shweta.A very Happy and Prosperous Birthday to u dear..u know I m the King of Bollywood and u r the Queen of humour..I salute your sense of Humour Sh..Sh..Shweta...
Hira: O la La!! look whos here now..The beautiful and mind blowin actress Kajol..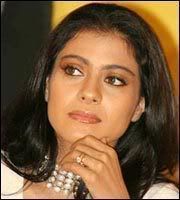 Kajol: Where is Shweta by the way.. I think she is on her way.. well Shweta A happy burdaii to u Dear.. and enjoy ur dai wid loadzz of fun..
Hira: Hey guys where r ya'll goin... Shweta' special Friends are also invited to lets see whos here..
nd wow i alreadii see Munni dii...
Hi munni di!! wow u loook Beautiful..as u noe tht Shweta consider u her one of da best friend.. so wud u like to say sumthin to her in front of everyone..
Munni di: Hi Shweta!!! well i alreadii sent u my gift.. hope u like it!! U are a great person sweety so always stay sweet.. Happi Burdaiii..
Hira: ummmmmmmmm!! how can we miss not seeing her..The dharkan of our group's heart.. Kanuuuuu..
hey Kanu.. u loooookk stunnin todaiii..so wht brought u here todaii?
Kanu: Well ovislii Hiru it's my sis Burdaii.. so i had to be here yaar..nd me lookin stunning.. wo to mein hoon hi.. waise Dr. Shubankar hain kahan.. i realli miss him.. nd i got a realli cute present foe my shwetoooooooooooooo shabu..
oh oh.. i forgot im on da red carpet.. hey Shubankar. i mean Shweta Hapiiiiiiiiiiiiii burdaiiii.. dun do anythin stupid todai nd i am sure u re not sweating atleast todaii..
Hira: Thnxx Kanu.. lest c who else is here!! oh oh oh... he is finalli here.. Sukhiiii jii!!!!
Ummm wow he looks hot todaii...even King khan is nah dressed like him todaii..todaii is his burdaii as well.. so MR. Sukhi what made u attend Shwet'a party?
Sukhi: Hey hira wasup??? oh yeh.. my burdaii party is styll goin on.. thtz y m all dressed up dude..
buh m here for a while.. u noe gotta go bac soon..
so Heyyy Shweta.. Happi birthdayyyyyy jiiii.. wiish u alll.. Oh no.. bhagoo yar.. Lubna a gaye..
Hira: Sukhi bro.. suk.. wait yar.. atleast finsih wah ur sayin.. Uff.. oh i see... LUBNA.. is here jabhi he ran away..
Hey Lubna... oooo U loook preeettyyyy todaii.. n scared Sukhi broo...so Lubna.. wht do u hav to say to Shweta??
Lubna: yeh sukhi jii bhi na.. ill see him later.. Oh hi Hira..(waiving her hand to da camera) Hello everyone...Wht do i have to say to Shweta.. i think i alreadii said eveyrthin in my msg.. phir bhi..
Wishh u all da best in future Shweta darling.. waise Hira wht did u arrange for food? bhot bhoog lagri hai..
Hira: heheh Lubna yahan bhi...lolzz.. Oh My.. Natty is finalli here.. wht took u so long yaar.. hmm itni tayari.. lookin gorgeuos hun..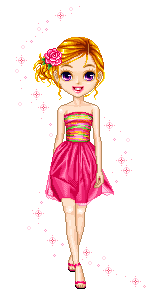 Natty: Oh thnxxx Hira..well i had to look gorgeous todaii.. after all Shweta ki birthday haina..
waise where is everyone. umm i smell sumthin guuudd.. kia kia banaya hai..before i leave..
Happiii Birthdaayyyy Shweta.. Luvv u alot!!!!!!
Hira: That was Natty.. sub hi bhooke hain..wait wait wait!! Robinnn.. naam hai Robin.. does tht mean u fly everywhere.. hehe.. waise to app aj kul nazar hi nahin arhe.. how did u cum here??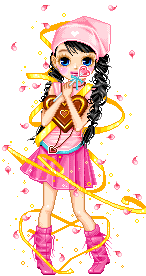 Robin: oh hey Hira!! well mein India se ayen hoon.. jus for my Sis Shweta!!!
hey Shweta.. I wishhh u all da best.. happi burdaii Dear
Hira:.. Thnxx foe cumiin Robin!! nd Now here are our final guests of dis evening.. the bacha party of our group.. all lookin choooooooooo cuuuute...Kajal, Hifza, Zainab and marium...
All: Hey Shweta dii!! Happi birthdaiii.. Hope u have a Blast
Hira:Oh my gosh tht was one star studded Red Carpet
so?? Shall we enter da Birthday Hall Now...
Tick Tock... Tick Tock... Tick Tock... Tick Tock... Tick Tock...nd Here Enters the Birthday Girl Shweta as the Clock is slowly striking towards 12am and its finally 11 June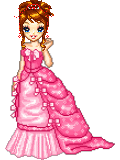 hey Guys!! Finalli our Burdaii gurl Shweta is here.. so lets hav sum Masti...
we got DJ in da house..
Balle balle kehke oh nachdi
Haaye tera tappna, Haaye tera nachna
Shaava shaava kehke oh nachdi
Haaye tera tappna, Haaye tera nachna
Addiyaan nu chak ke
Ni lakk nu ghumaavein
Pairi ni panchebaan paake
Nachke vakhaavein
Boliyaan main paavaan
Tere samne ni aake
Ek thumka tera ni pooray club nu hilaave
C'mon everyone Hit da dance floor.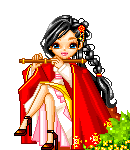 Now after that rockin Music nd Dance program, Lets Bring in the Food
..
..
.
I hope U all Enjoyed da delicious Food..
So now shall we Cut da cake??
C'mon Burdaii Gurl.. Blow out the candles and make a wish