Voting - Caption Contest

Now its time to VOTE for the
Bidaai Informal Caption Contest.
Below is the link to the Contest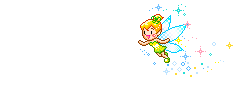 Rules:
*Please vote for only ONE entry for each of the pics.
*Please DO NOT vote for your own entry.
*Please DO NOT create MIDs [Multiple IDs] to vote for your entry.
*Last Date for Voting is June 13, 2008.
*If you do not see your entry PM *kruthi* or me (pinkykhan)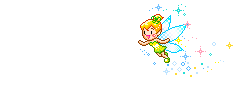 Here are the entries:
Picture 1

Entry 1
Alekh: Sadhna, why do you always wear your hair like that? Can't you NOT clip it up one day? I dont like it, I hate it!
Entry 2

Alekh: Look at my eyes they are gona burst any minute now
dekhe aankhein phar ke
Alekh: Sahandan tum itna kajal kyon lagati hoo thoda mujhe bi dai dia karo.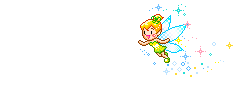 Picture 2

Entry 1
Alekh: See those stars and that moon Sadhna? None of them are as pretty as you!


Entry 2
alekh : dekho sadhna hamare parrivar wale yahan aagaye chalo yahan se bhagthe hai warna woh police ko bhula denga
Entry 3
chumma chumma de de...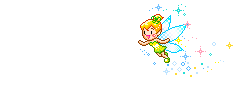 Picture 4



Entry 1
Aalekh - Dekho merey khane ka time ho gaya hai, tum jaldi se khana lao nahin toh mein apni moochein kha jaoon ga, hmmm tasty, i like it

Entry 2
Alekh: yeh laasi peekar mujhe tho baahot maaja aya soni kudi! eh balle balle!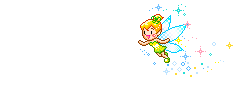 Picture 5



Entry 1
Alekh : dost mujhe bohat bhuk lagi hai kuch khane ke liye do na


Entry 2
Alekh: Dost, do you love me?
Sadhna: Yes, verrry much.
Alekh: Sach? I love u too!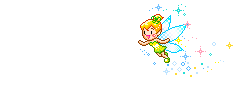 Picture 6



Entry 1
Sadhna introduces Aalekh to her family Mamaji / Mamiji etc
Aalekh thinks - Mein ney to sirf Sadhna ko room mein aaney ko allow kia tha, yahan toh pura khandaan he aa gaya


Entry 2
Alekh : agar tumne mujhe khane ke liye kuch bhi nahi diya toh main tumhe kha jaogao
Entry 3
Alekh: friend friend mein tumse ek sawaal pucho?...tum hamesha sari hi kyun panthi hoon? Kuch acha pen nehi ssakthi hoon jaise ki ek dhothi..uss mein tho tum bilkul mere tara dikthi!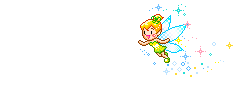 Picture 7
Entry 1
Sadhna : alekh ji aap kya dekh rahe hai
Alekh : main uss chand ko dek raha hoon
tum bilkul uss chand ki tarah hi sundar ho
Entry 2
Aalekh: Dost tum toh bilkul us chaand ke jaise ho, perfect, i like it, i like it.
Entry 3
Alekh: Dekho dekho Sadhna, see that truck driver? He has a funny moustache just like your Mamaji!

Entry 4

Alekh: Look look.whats up there...
Its a mango tree..
Mangoes are gona fall on my head if I go anywhere near
Entry 5
Chand Chupa Badal Mein, Sharma Ke Meri Jaana ,
Seene Se Lag Ja Tu, Balkha Ke Meri Jaana,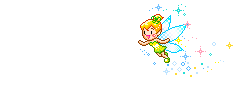 Picture 8



Entry 1
Alekh : friend mujhe bohat neendh aa rahi hai
Sadhna : koi baat nahi aap yahaan so jaayeye
lekine pls aap hilna maat
woh kya hain na mujhe ghudghuddi hothi hai
Entry 2
Alekh: Dost, I am getting nightmares of your Mamaji!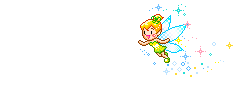 Picture 9

Entry 1
Alekh: yeh lo Sadhna, khalo
Sadhna thinking: kahin yeh zeher toh naihn
Entry 2
Sadhna: It aint my birthday that your feeding me cake style
Alekh: Eat more..come on..eat
*dashes more food*
Picture 10

Entry 1
Sadhna: Yeh mera bachcha nahin hai, yeh mera pati hai
Entry 2
Alekh: Dekho Bhootnath aaya
Entry 3

Alekh: Look I am hiding..ju can't see me
Sadhna: No Alekh, you need to stop being afraid of trees
Entry 4

Alekh: chee!! yeh bilkul ek chickdi(dont know how to spell) ki tara dikhthi hai! Dost, Dost nikhalo usko side mein thake mein teek se dekh sakoon, i dont like it, i dont like it!
So start Voting
.



Edited by pinkykhan - 06 June 2008 at 4:59pm