Amit Paul is Bengali and his family is from Siliguri and Shillong.
He is the eldest son of Dipak and Jaya Paul,
he has one sister Meenakshi who is younger to him.
Amit discontinued his studies after completing Class 12 and used to assist his father and uncles in their family business of garments.
At the same time Amit thought of pursuing his dreams of becoming
a popular playback singer
but apart from doing occasional music shows and singing in parties and hotels
Amit was not able to showcase his talent to the world.
Even though he can sing in 6 different languages
he's mainly fascinated with Bollywood music.
That was when he thought of taking part in Indian Idol
as that would give him a platform to show his talent.
He tried to participate in Indian Idol 2 but did not reach the venue on time
even then he did not give up.
Then came Indian Idol 3 and there was no way Amit was going to miss the auditions
this yearso he went there 12hrs before the audition started.
Amit was selected and kept passing all the rounds in II3
flawlessly & improved with each passing day,
till he reached the Grand Finale.
Amit lost the title of II3 to Prashant by a few votes.
That was not the end for Amit Paul
it was the birth of a soulful playback singer. Amit has just begun
his career and has already sung for many regional movies,
has performed in concerts in almost every part of the world,
has taken part in several reality shows after II3 and has numerous offers for playback singing in upcoming Bollywood movies.

He is a singer with a mesmerizing voice and can make people
forget everything in the world while listening to his magical voice.
He brings magic to any kind of songs that he sings
Be it songs by R.D.Burman, Kishore Da, Udit Narayan, Manna De..and so on!

Amit is a dreamer and believes that dreamers are the biggest achievers.
So dream on friends!!!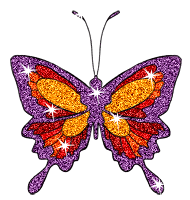 Auditions




Piano Round




1. Khamosh Raat
Online: http://youtube.com/watch?v=SQ9RuLBMiJM&feature=related
Download: http://www.amchiimast.com/uploads/II3-020607-4.wm
2. Bheegi Bheegi
Online: http://www.youtube.com/watch?v=FmLw3QsUO54
Download: http://www.amchiimast.com/uploads/II3-050607-4.wmv
3. Phoolon Ke Rang Se
Online: http://youtube.com/watch?v=HIsuNJlzwzU&feature=related
Download: http://www.amchiimast.com/uploads/II3-080607-1.wmv



Wild Card Round




Round 1 - Selection
Download: http://www.amchiimast.com/v.php?1=u/II3-150607-1.wmv
Round 1 - Dil Lena Khel
Download: http://www.amchiimast.com/v.php?1=u/II3-150607-2.wmv
Round 2 - Selection
Download: http://www.zshare.net/video/2298732babbb30/
Round 2 - Chal Chale
Download: http://www.zshare.net/video/2298996c298818/
Round 3 Results - Woh Sikander Hi Doston
Online: http://www.amchiimast.com/v.php?1=u/II3-220607-2.wmv
Download: http://www.amchiimast.com/u/ii3-220607-2.wmv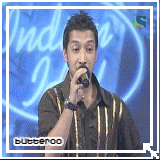 Galas




Gala 1- In Dino
Online: http://www.youtube.com/watch?v=Fq6Z16lLKT8
Download: http://www.amchiimast.com/1.php?1=ii3-290607-1.wmv

Gala 1- Jhoom Barabar Jhoom [Group Performance ]
Download: http://www.amchiimast.com/1.php?1=ii3-290607-1.wmv
Gala 2 - Jhumroo
Online: http://www.youtube.com/watch?v=wrewMFgiZi0
Download: http://www.amchiimast.com/1.php?1=ii3-060707-4.wm
Gala 3 - Nasha Yeh Pyaar Ka Nasha
Online: http://youtube.com/watch?v=9w9mcMvHvDs&feature=related
Download: http://ii8886aaqz667azes3.**unsafeurl**
Gala 4 - Why Did You Break/Tum Kya Jaano
Online: http://youtube.com/watch?v=dTkt76EEoBI&feature=related
Download: http://ii3h1fostox1vuzeywz.**unsafeurl**
Gala 5 - Pehla Nasha
Online: http://youtube.com/watch?v=YeH2q3I2Qpc&feature=related


Download: http://www.zshare.net/video/2876239a1481b7/
Gala 6 - Omkara
Online: http://www.youtube.com/watch?v=pdT0oi8Bjno
Gala 7 - Swades
Online: http://youtube.com/watch?v=wgowMwpRAG4&feature=related
Gala 8 - Maeri
Download: http://hhpme1yccjbtaysm28zor.**unsafeurl**
Gala 9 - Yaad Aa Raha Hai
Online: http://www.youtube.com/watch?v=OX88GvDcvL8
Download: http://hh6ctoitcs3kwkugdo6k5.**unsafeurl**
Gala 10 - Dil Kya Kare
Online: http://youtube.com/watch?v=9k1W1eOskVA&feature=related
Download: http://hhvzy0tcw09duje9y575v.**unsafeurl**

Part 2 - Amit & Tusshar
Download: http://hh1mgr5jt98fb9fud7ym.**unsafeurl**
Part 3 - Meri Soni (RD special rnd)
Online: http://www.youtube.com/watch?v=O01S7NFz_t4
Download: http://hhhazao6azwg6our1gtpa.**unsafeurl**
Gala 11 - Kora Kagaaz (Adnan's choice)
Online: Only song - http://youtube.com/watch?v=2A3JYZhxu_4&feature=related
With comments: http://youtube.com/watch?v=vBIAY94f93A&feature=related
Download: http://hhv4gx3dzvoy069mjoa.**unsafeurl**
Part 2 - Gustakh Dil (Dedication round)
Online: http://youtube.com/watch?v=geoVIqY2AUo&feature=related

Download: http://iivv29v7u2b5buje2cok.**unsafeurl**
Part 3 - Amit & Gang
Download: http://hh59m69bax3qra4mw1n.**unsafeurl**






Roobaroo




Soni De Nakhre: http://www.youtube.com/watch?v=HrXh7FMYDwo
Doorie: http://www.youtube.com/watch?v=8BZvrYyFKkc
Mehboob: http://www.youtube.com/watch?v=YIti5LXZLzg
Meet Na: http://www.youtube.com/watch?v=uHB4R1wMkFA
Kya Se Kya: http://www.youtube.com/watch?v=cz1I1ytKonk
Darde Dil: http://www.youtube.com/watch?v=xlIQ3TkuwP4
Aaja Meri Jaan: http://www.youtube.com/watch?v=mFQFdIlZQ-s



Fever
2. http://www.youtube.com/watch?v=3k0v_hsG7j4&feature=relat ed
3. http://www.youtube.com/watch?v=Vh-IJheHnjQ&feature=relat ed
4. http://www.youtube.com/watch?v=4HzbNEowRQg&feature=relat ed
5. http://www.youtube.com/watch?v=OhArgvFhmUI&feature=relat ed
6. http://www.youtube.com/watch?v=uqE_k36hm14&feature=relat ed
7. http://www.youtube.com/watch?v=AMbSIlV-XWU&feature=relat ed
8. http://www.youtube.com/watch?v=qqkGqy9QPUg&feature=relat ed
9. http://www.youtube.com/watch?v=_pkrx3o5AIM



Finals
_ _ _ _ _ _
:
Chukar Mere Mann Ko
Online: http://youtube.com/watch?v=dTUB4ItfR0c&feature=related
Mere Samne Wali
Online: http://youtube.com/watch?v=JDjDVwywIyA&feature=related
Manzilein Apni Jagah Hai
Online: http://youtube.com/watch?v=0VgyNpUELsc
Bade Ache
Online: http://www.youtube.com/watch?v=UM3KXf_OMYU
1. Saawariya
2. Tere Bin nahin Jeena
3. Pehli Nazar Main, Tera Naam Lunga & Badan Pe Sitare
Nepal Concert (nov)
1. Meri Soni: http://www.revver.com/video/502324/amit-paul-1/
2. Dil Kya Kare: http://www.revver.com/video/502326/amit-paul-2/
3. In Dino: http://www.revver.com/video/502338/amit-paul-3/
Kathmandu Concert (dec)
1.Fanaa: http://www.revver.com/video/584395/amit-paul-in-concertkathm andu-2007/
Bangladesh Concert
http://www.mybanglaspace.com/video/video/&v=120265740324
India Festival Kuwait
http://www.youtube.com/watch?v=rCWYvDKpmHc&feature=relat ed
US Concert
http://www.youtube.com/watch?v=6bVJpEswIbw




Piano Round
Khamosh Raat


Amit _ Bheegi bheegi se


Amit _ Woh sikander hai


Amit _ Phoolon ke rang se


Edited by angel*eyes - 23 July 2008 at 6:58pm