To
Rajeev Priyanka FC
(With release of the film Aamir around the corner, the 48th FC is devoted to our hero - Rajeev Khandelwal)
The boy who dared to dream...
This is the story of a boy, who dared to dream a dream that was so very alien to his way of life.
A sweet sensitive boy, who lead a normal life like countless other boys and went on with his life, doing things he had to do.
The dream however was burning bright. Time passed by.
While waiting to make this dream a reality he had to fight many battles, and in the process cause pain.
Eventually, he embarked on this difficult journey knowing fully well that the path he has chosen will be filled with unexpected blocks and disappointments.
He began by doing things he loved. Writing and directing documentaries on social issues. He was after all this idealistic youth, hoping to change the society around him.
He did not however know the way the industry worked.
Reality forced him to make new choices.
Fortune favors the brave.
His hard work and sincere efforts paid off. His dreams were slowly becoming a reality.
Very few translate dreams into thoughts, He was definitely one of them.
But his dreams are far bigger, he thinks big, he wants to explore newer pastures, reach newer horizons.
He talks about cosmic connections, destiny has her say.
He is about to transform his thoughts into action. He could not have found a better launch pad.
A group of people decide to come together to try out something different. The script unites them.
He says he was the only one not fully prepared for the role. He attends a rehearsal workshop to prepare himself for the tough task ahead.
The movie is shot amidst the most happening places during the peak hour traffic of Mumbai.
He has to interact with a nameless, faceless person over the phone.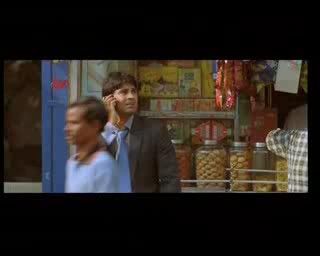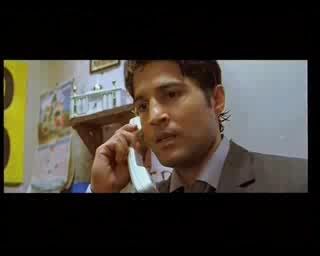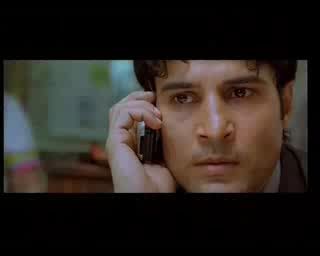 So it is just he and himself looking bewildered, frustrated, scared, helpless and dashing thru the mean streets of Mumbai. Common people are caught unawares, they wonder as to who this mad man can be.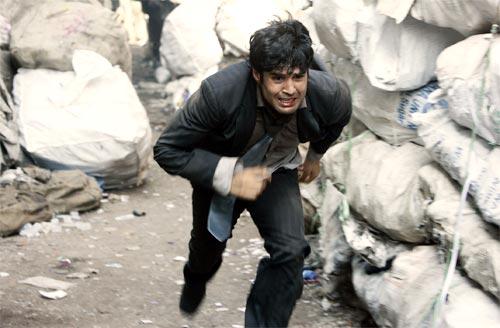 He is extremely committed to his work. He skips a 1000 times to get that tired, breathless look.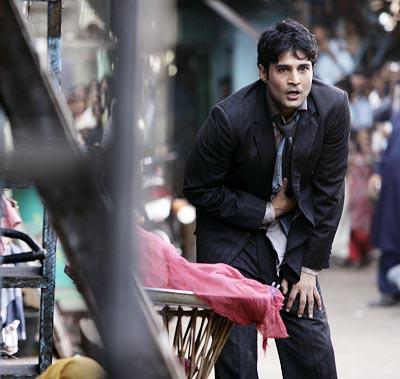 Spends a sleepless night after a long tiring day of shoot to make everything seem authentic.
He insists on wearing the same dirty, dusty, filthy, sweat and tear soaked stained dress to maintain continuity.
He is on a high. He has always given his best, a hardworking man fully committed to whatever he does as long as his heart and mind are in sync.
He cannot however stop himself with just acting, he is bursting with so much energy and enthusiasm. He is the king of tellywood, yet he displays no starry attitudes, or puts up a fuss.
He becomes one of the unit and does things that are beyond his call, because he loves doing it, least expecting his work to be noted and lauded.
But good sincere gestures do not go in vain. They credit him with the title of First Assistant Director.
"A learning and enriching experience," he says.
Extremely modest man.
His bigger visions and bigger dreams are waiting to be fulfilled.
He waits for the day when the credits will read,
"Story, Screenplay and Direction" Rajeev Khandelwal.
He is destined for greatness.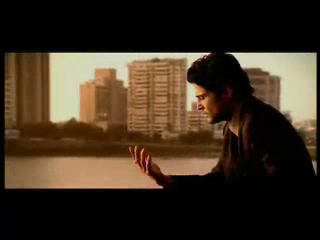 He says "I am pretty confident that i will survive here because i have made up my mind. Would hate to lose, but if i do, i will not be finished."
"I need to feel good about my film and I'm doing just that. I don't see things from my audience's point of view," he says.
We say be arrogant and confident and do the kind of movies you like doing, good scripts and good people are gonna come to u.
Who said being arrogant is a negative trait?
We love his arrogance, his attitude.
Only an extremely confident person who feels he deserves the best, can afford to be arrogant.
He says 'love me watch me,' we say 'love u will watch u.'
We are waiting with bated breath to watch him on the big screen.
You believed you can fly
You believed you can touch the sky
So we say, soar Rajeev soar, soar high into the skies like the majestic eagle.
The sky is ur limit.
We are waiting for the story to progress. His story will keep us interested till our tenure on this earth ends.
____________________________
Hey Sunaina, we did it once again.


Edited by yazh - 29 May 2008 at 12:16pm