Today we are here to celebrate a very special occasion.

Friendly, helpful, compassionate, determined, hardworking and cool!- all these qualities and much more describe this very special girl, who celebrates her birthday today...
Her friendly nature and sweetness makes you feel proud of knowing this wonderful person.

Yes friends, today we celebrate the birthday of our own and wonderful...........
Anji (~Anji~)

Baar baar din yeh aye...
Baar baar dil yeh gaye..
Tu jiye hazaron saal yeh meri hai arzoo
Happy birthday to you ......Happy birthday to you...
Happy happy birthday to Anji...Happy Birthday to YOU!!!



Cakes for u!!

Star
Hi Anji,
First of all…Many Many Happy Returns of the day…
May all your wishes come true and you have a rocking and wonderful year ahead..
God bless ..
and
Happy Birthday!!
Thanks for everything dear….its been nice knowing you…miss your "CC after 20 year" episodes….wish you complete it soon!..lol
… vaise I don't know much bout you…except that you are really sweet and it shows in ur posts...be the way you are!
Luv ya.
Keep smiling!!
Star
Your gifts - -
Siggy & Avi (made by gk_09)
Pinky

hi anji,
like i was telling u the other day, your birthday was just yesterday n now its back again.. ur growing old
(thats wut u get for calling me di lol) just joking... HAPPY BIRTHDAY anji!! ur such a sweet and wonderful friend.. always be like that
i hope your sweet sixteen is memorable.. make the best out of it.. after all, u turn 16 only once

have lots of fun ..i hope u get everything u wish for



love,
pinky

Saira (anon):



Anji,
Your an Awsome Mod, and a great Friend,
Wishing you a great birthday,
Hope you get all your dreams to come true
as you are soo sweet,
Love you
-Saira.
Shariefah
Hi Anji,
Wish you a very very happy B-day!
May all your big and small wishes come true!
I love your writing in CC section, keep entertaining me
Luv,
Sha
the_charm
Happy Birthday Anji!

Hope you have a blast and have the bestest b'day!
And yeah u're turning 16!
Happy sweet sixteen!
Hope all your dreams get fulfilled!
Its been just a while since we know each other! I am looking forward to know you better and work with you!

Love
Ghungroo

shizajaved
Happy Birthday Anji!
May your life be brighter as each birthday comes and goes, with new happiness unfolding like the petal of a rose. have a wonderful birthday.
-Shiza.
Fazila~


Happy birthday to Uuuuuuuuuu!!!!!!!!!!!!!....Happy birthday to UUuuuuuuuuuuuu!!!!!!!!!!! happy birthday to Anji............may u have many more dear




















gk_09
Happy Birthday Anji!
May all your wishes and dreams come true. May this year brings loads of success into your life! You have been a great co-devt team member over the last couple of months. Before I knew you as Sapna Di's sister but now I know the real Anji!
Love,
Gurprit
Nug( kal-el)
hi lil ladoo,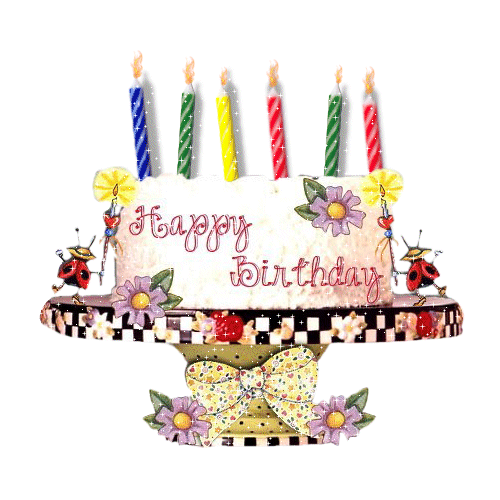 i just wanted to wish you a very happy birthday
bet you thought pops had forgot
but i didnt i would never forget your birthday
i truly hope you get all you wish for
lots of love nug pops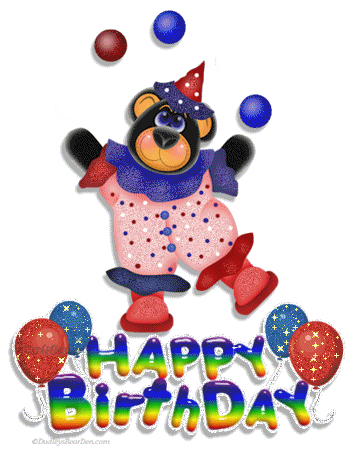 sehrish
Hi Anji
You really are a very sweet person and you have always made me smile.. okay not always.. like the time you paired me up with Bappi
...
.... I hope you have a great birthday and a great year ahead. I am glad to be your friend
Lots of Love,
Sehrish
NadiaIqbal
Hi Anji
Happy birthday...
Happy Birthday!

Today's the day
We get to say
We're happy you were born-
Hooray!

I don't know you so much, but will love to know you
Love Nadz
And finally my message
Hey Anji,

"Wishin u happiness and a whole year filled with sunny days and moonlight nights that are shared with loved ones!

Have a wonderful Birthday and May all your wishes and Dreams come true!"

Anji sweetie here is a gift for you..from your fav Rani(thanks to Shugz for making it..)

May allah fill your heart with gladness
Your home with good cheer
Your life with brightest blessings
Today and always....!!
Happy Birthday !!
Love,
Gracella


Have a great Birthday and May all ur dreams come true...!
Lots of Love,
Starry, Pinkzz, Sam and Gracy

{Special thanks to my sweet friend Shugz (Sweet_shagun) for providing and helping out with the wonderful Lay-out/background}
page designed by shagun