HEY GUYS JOIN IN HEAR
4 TH THREAD YES
http://www.india-forums.com/forum_posts.asp?TID=962334&T PN=1&#16678679
i will like to thank every1 for reaching the third theard guys do join and show that u love our swetest hiten and gauri by the way do remind me this is the fc of our hiten and gauri not dmg
thread 1
http://www.india-forums.com/forum_posts.asp?TID=718424
thread 2
http://www.india-forums.com/forum_posts.asp?TID=872271
so lets move on then...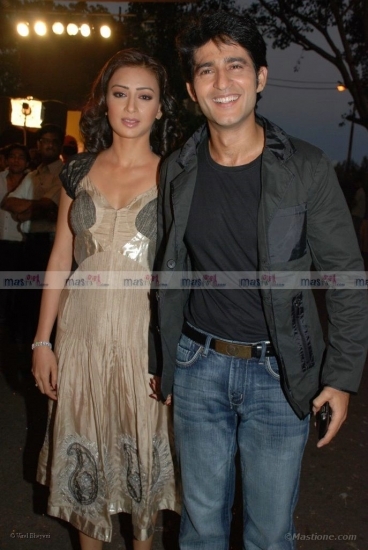 gauri lookes so hot with her hair curled
pics from spa 2008 and cutie won again in spa fave jodi bahu and beta
other lovely pics
this two lovely coupel started from kutumb
now to kunkie
their love is like no others ......
theirs no ending to it.....
their no starting to it again....
aur yah love story mah ek ladkha tha...
aur ek ladki tha...
aur enarkha romance...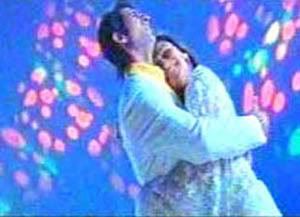 who romance ma enarkha smile he smile tha...
aur yah love story mah aur love tha...
these coupel has won loads of award and it all started from kutumb and now to kunkie as i had said it before...
love story from 2004 to forever...
siggies and aviz cornor
details abt their wedding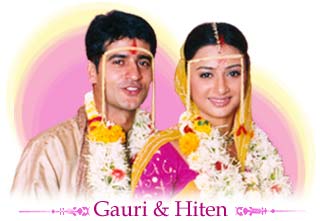 April 29, 2004.




Pune, we later also had a reception in Mumbai.




Hiten Tejwani.




I wore a yellow georgette sari with kundan and pink zardozi work all over with a dark pink blouse and a dark pink dupatta for the pheras. Later in the evening I wore a dark magenta chiffon Banarsi sari with gold work. Accessorised it with a antique gold set. Pandhari Jhuker, the veteran make-up artist did my make-up. Hiten wore a cream churidar kurta for the pheras and a suit in the evening. For the reception in Mumbai I wore a dark pink lehenga with multicolored embroidery all over.




Love.




Two years.



A classic ring in white gold with a solitaire.




Love, trust, commitment and honesty.




The wedding was smooth sailing... we didn't overspend much as the do was in Pune. However we did have a gala reception in Mumbai on May 9, 2004 for all our friends from the industry.




Hiten is a Sindhi while I am a Maharashtrian, so we got married in the traditional Maharashtrian style.




"I can't think of anything really unusual but I changed two mehendiwalis during the pre-wedding do. The first one wasn't anything great and mid-way we had to call another one... as a result, I had two different types of designs on both hands!"
hiten and gauri licous!
yogesh_gaurip
Nishttha
luv_huda
cool_subha2006
friskysam
delo

Himu
hypercat
gaurihiten fan
adeela
DeSiPride05
mou4ght
9812
hiten fan
shivani_2007
hgt_cuties
k-ekta fan
cool_time
GauriTejwaniFan
superstar89
angel_mimi92
SMITAKSHI
palzs
*~Anjali~*
Mehru1984
gauri_lover
angel00
STUD_99
gujibabe
creddy
samddu
mou4ght
sohab_ali
sania_12
desigrl05
kanwal92
rose12
stylishgal
redchillies
xxp2xx
ishimukh
CINDRELLA
cool_time
anju26
wazzup
dishu

nikki

ishimukh

miami_luvs

jashajasha

dlfc

ishkaaj

ishita_mukh

princessunara

loveght

fairy cake
starbellz_21
minisa
sandali_
PraThAm~GaURi
ght_3fr3
gHT_BEST
kanan_26
vaidihii
ght 1
sanya roy
seona13
68members so far
welldone ever1 thanks for joinning!

(if possibel do tell u r name)
i am trying to make this fc rockin as possibel so please don't be angry at me if its not rockin and if you wanna help me send pics or pm me telling that how to rock the fc
dresses on pg 42
0 PAGE LEFT


Edited by xxp2xx - 07 June 2008 at 5:24am