Indian paparazzi were really over-worked this year what with one celeb break up after another. Rumour mills were running rough as stars came together and stars separated. Some idyllic relationships broke up and some profitable liaisons estranged. Especially so in the world of business, cinema and cricket.
People were leaving old unions, and new unions didn't last. Some relationships were meant to be, some were meant to be broken. We give you a list of the most shocking break-ups of 2007.
Who did Deepika Padukone date last? Where did Yuvraj draw the line? What's the news on Shahrukh's broken relationship? And do Salman and Katrina make it to the list of Top Break-Ups Of 2007 - or don't they?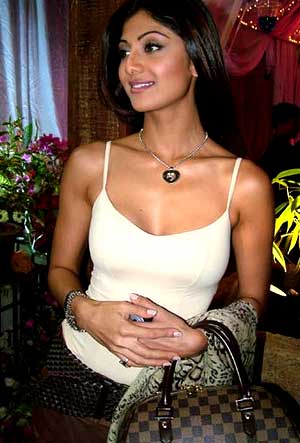 Shilpa Shetty & what could have been her first English flick
Shilpa Shetty had to bid adieu to what could have been a Bollywood actress's first concrete foray into Hollywood. Shetty was all set to act in
Quick
,
Slip me a Bride
being produced by Renu Patel.
The project bombed because Shetty asked for a handsome amount of (you won't believe it!) 350,000 pounds. And that's not all. It is said that she wanted half the amount to be paid before she shot any scene at all. It seems Shetty also asked for the shooting to be postponed to next year. One wonders why! The producers had no option but to give up on the
Big Brother
star who came to England's notice for her unruffled behaviour against 'racism' on the show.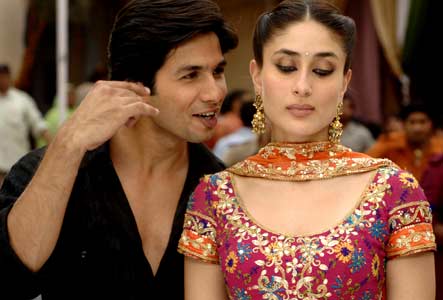 Ms Kapoor and Mr Kapur parted ways
Kareena Kapoor and Shahid Kapur's break up has lead to many sorry faces. The nation seems to have taken it personally. After four long years the vibrant couple separated for unknown reasons. Rumours have it that although Shahid was made to look the weaker side, that is not the case. The break up has been mutual and the two are moving on gracefully with their lives. Even after the break-up, Shahid and Kareena were seen voraciously promoting
Jab We Met
, their new release together. The movie is a hit across the country.
Their names are already being associated with fellow stars. While Kareena is making public appearances hand-in-hand with Saif Ali Khan, Shahid was linked with Vidya Balan.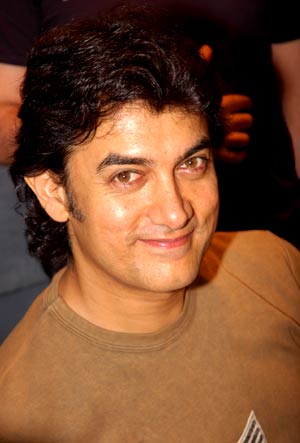 Estranged brothers!
It was a tragic separation. Actor par excellence Aamir Khan lost custody of brother Faisal Khan in a legal battle against his father Tahir Husain. It was a heart-breaking separation for Aamir. The episode became messy after his father and his mentally unstable brother spoke against Aamir in print. So much so, that the family of the star had to issue a statement in the press clarifying for Aamir that he tried his best to help his father and brother for the past 15 years but the fact has only acted against him. And they felt Tahir Husain should now take full responsibility for Faisal. Meanwhile, Aamir is focusing on his directorial debut
Taare Zameen Par
. Keen on producing good cinema irrespective of tragedies in his personal life... that's the Aamir Khan we love.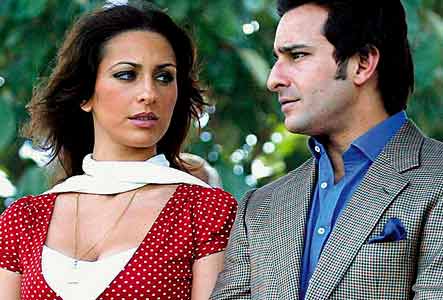 In true nawabi style
Saif fell in love with Rosa Catalano when he divorced wife Amrita Singh and said goodbye to his children. This year he broke up with Rosa and instantly started dating Kareena. It's a complicated story.
Saif started dating Italian belle Rosa soon after his divorce with Amrita. In their two years of dating, Saif and Rosa made public appearances at numerous events. But no more. Saif is now making headlines with new-found girlfriend Kareena Kapoor. Whose gain is this? We really don't know. But Saif is a happy man with his new-found love and with his career graph. He's signing many new films and he has also launched his own production company Illuminati Films with producer Dinesh Vijan. Rosa, may we add, has gone back to Switzerland.
Deepika Padukone breaks up with Nihar Pandya. Or doesn't she? We don't know!
Months before her film
Om Shanti Om
was set to be released, model-turned-actor Deepika Padukone was already in the news. Then, it was not for her acting skills or her bouffant hair but for her romance ruffles.
It seems Deepika broke up with Nihar Pandya, the guy she had been dating before
OSO
came her way, a few months before the release of her film. Hearsay also has it that Dhoni and Yuvi are trying to woo the damsel. It will be interesting to see who the babe decides to date in 2008.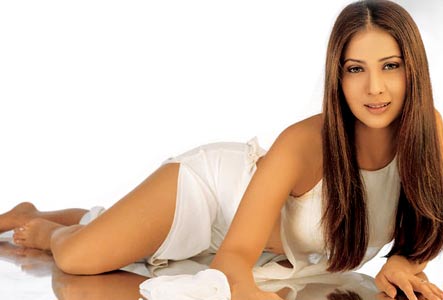 Yuvraj & Kim go for a toss
Was it Yuvraj or was it his mother who gave up on Kim? Nobody knows. But cricket star Yuvraj Singh and his girlfriend of four years Kim Sharma separated a few days before they were to announce their wedding plans.
Some say Yuvi's mother had a problem with the girl. Others say it was her obsessive and abusive behaviour that led Yuvraj to bid adieu to his long-term relationship. Kim has been spotted with Vivek Oberoi since then but nobody has really bothered to follow this link up it seems. Obviously, we're all more interested in knowing who Yuvi will hook up with next.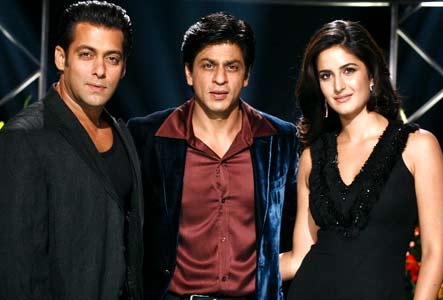 Shahrukh Khan's breaks ups with KBC
Amitabh Bachchan's
Kaun Banega Crorepati
had created enormous impact on his audiences. So when Shahrukh took over the
KBC
mantle it was a tough fight. He hugged his contestants and gave them massages in an emotional moment. While Khan thoroughly enjoyed the show and employed his gift of the gab to change
KBC's
grave quiz show image, TRPs of the show reflected a decline. Data showed
KBC
III's steady decline episode on episode. Finally the show was pulled off the air in April this year.
So it was a touching goodbye when Shahrukh quit
KBC
. Guests on the show included Kareena Kapoor, Priyanka Chopra, Salman Khan and Katrina Kaif. Shahrukh also cried on the show. But all's well that ends well. The
Badshah
is back with a bang and has had two hits this year-
Chak De! India
and
Om Shanti Om
.
Rumour has it;
KBC
might also be back next year. We'll wait and watch.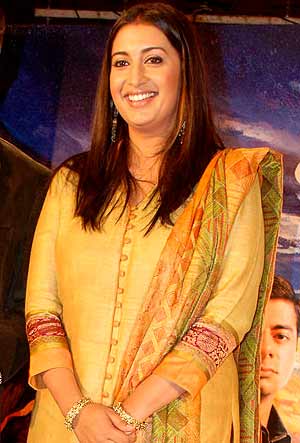 Tulsi leaves Ekta Kapoor
This one was a long-standing affair in the real sense of the word. Smriti Irani was recognized as Tulsi Virani for six long and successful years. She became a household name and everyone was hooked to
Kyunki Saas Bhi Kabhi Bahu Thi
. But Smriti bid adieu to Ekta Kapoor and
Kyunki
... to turn producer. The show has been replaced by a so far unconvincing Gautami Kapoor as Tulsi. It'll be a struggle for her to establish herself as Tulsi. But fans are still hoping Smriti and Ekta patch up for TRP's sake.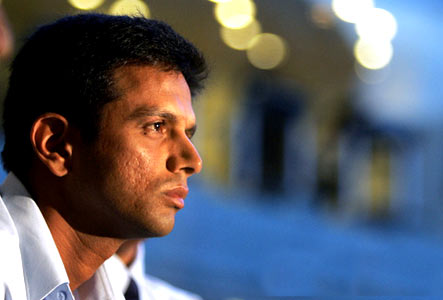 Rahul Dravid puts aside his captaincy
Rahul Dravid gave up his successful captaincy of the Indian cricket team before he left for the Australia series this year. The Wall felt he needed to concentrate on his game. Rahul gave his opinion to Sharad Pawar, who passed on the resignation to the BCCI. The 33-year-old said he would extend "full co-operation to his successor and contribute as a batsman and senior player." Dhoni took over as captain and India won the Twenty-20 world cup series. Rahul gave an opportunity to his junior and remains a hero of the team. This is one break-up that's doing wonders for everyone concerned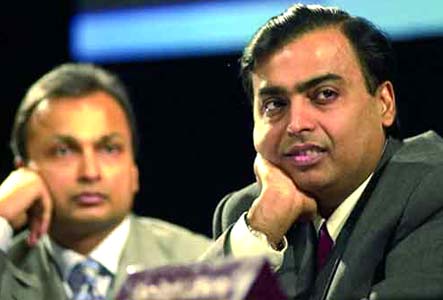 Ambani v/s Ambani
Mukesh and Anil Ambani's estrangement continues to be the talk of the town. The brothers are set to resolve the KG Basin gas controversy after a Bombay High Court order sought the two to amicably resolve their differences within four months. Their teams are likely to indulge in hectic negotiations. Mukesh Ambani-led Reliance Industries also termed recent reports that said it was buying out the younger brother Anil-run Reliance Natural Resources Ltd as 'canards'. As the brother's fight it out on the home turf, Mukesh is now the World's richest man - ahead of the illustrious Bill Gates.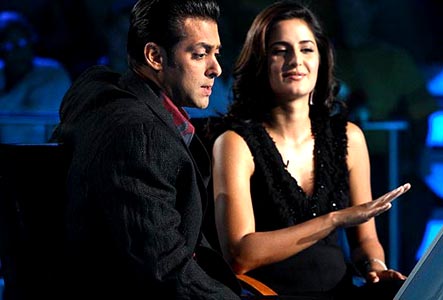 Sal-Kat - Kabhi Haan Kabhi Na!
They almost made it to the list but the way things are going we're sure by the time this list is published the two will have kissed and made up. Looks like we're going to have to wait till next year to know the fate of this relationship..
pls comment