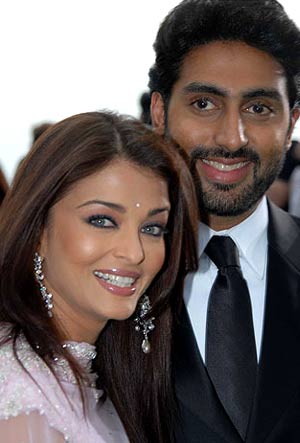 India's Newly-Weds: AbhiAsh
India's most famous couple is revelling in their newly wed status. Aishwarya Rai and Abhishek Bachchan are greeted with love and affection everywhere they go. Famously famous, they are enjoying every custom that comes with marriage... visiting temples, celebrating
karva chauth
and attending community events for each other. We love the restrained Ash now giggling, as newly-weds are wont to and Abhi playing the mature, caring husband.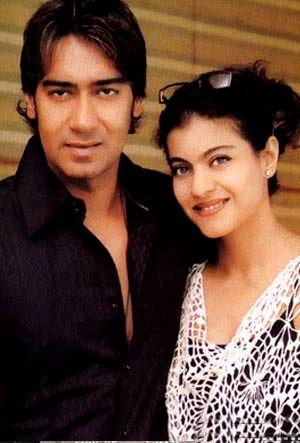 Cupid's Games: Kajol - Ajay Devgan
Cupid brought together two strikingly different people to create great chemistry. Kajol and Ajay Devgan are both strong headed and it shows in the way they deal with their relationship in public. It is a love-bound relationship that is replete with family, kids and a satiated married life. We love their restrained public appearances. No PDAs for them and yet – it's hard to miss how much in love they really are!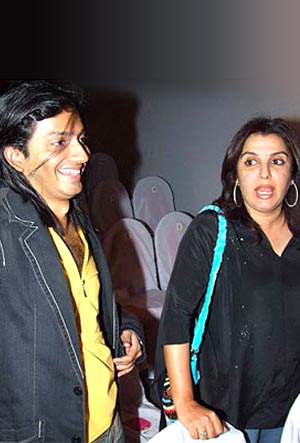 Age No Bar: Farah Khan & Shirish Kunder
Farah Khan and Shirish Kunder were in the news this year for the triplets they are now ready to welcome. It seems humour brings together this remarkable couple. Farah is eight years elder to Kunder but they seem to have a blast together with age being a well-received joke between the two. Despite the age difference and Farah being the more famous one, they lead a blissfully married life. We love how there are no insecurities here - just lots of love and understanding.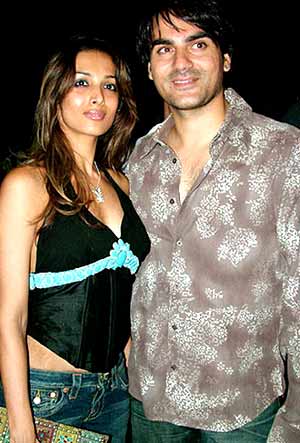 Accepting Lot: Malaika Arora - Arbaaz Khan
She is easily India's ultimate sex symbol and he is the coy, confident husband. Malaika Arora Khan and Arbaaz Khan live a beautifully Indian married life with their son Arhaan. Despite work, family and a kid Malaika is going great guns with her career. Arbaaz supports her through everything she does. We love the way they have taken their marriage, and a Hindu-Muslim one at that, and made it an average part of their not-so-average lives.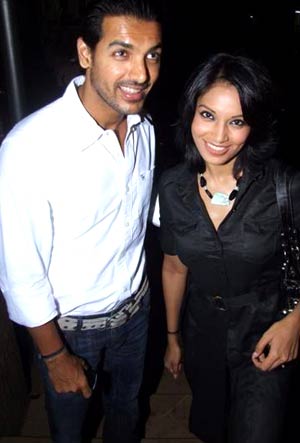 Bindaas Bol : John Abraham - Bipasha Basu
Still going strong, this remains the hottest couple on the block. Bipasha and John it seems are most likely to get married and we sure hope they do. What we love about the two is their '
khullam khulla pyar karenge
' attitude. No coy games for them. What you see is exactly what you get!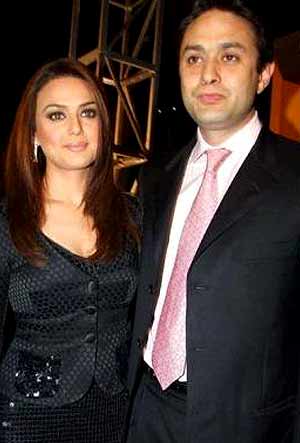 Awesome Twosome: Preity Zinta - Ness Wadia
They don't speak much about their personal lives but they aren't reticent about it either. Preity Zinta and Ness Wadia are evidently in love. We love their ability to keep away from controversies. Both of them are super-cool, famed people with extrovert personalities. But they have what it takes to keep away from the rumour blitzkrieg, keeping the press aptly at bay. We're certainly eager to hear when they plan to ring some nuptial bells.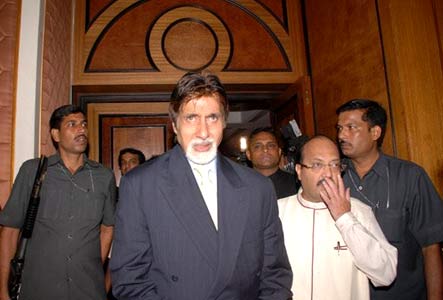 Influential Liaisons: Amar Singh - Amitabh Bachchan
Spotted together at almost every do, Amar Singh and Amitabh Bachchan it seems are best friends for life. They visit weddings and temples together, invest in companies promoted by the other and even fight for the other's purpose. They have stood by each other at the worst of times and no ego hassles have troubled them. Their friendship is something everyone can learn something from.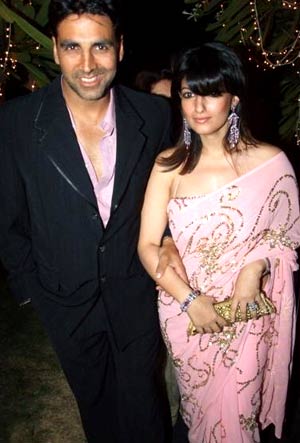 Evolving Together: Akshay - Twinkle
It took a Twinkling star to reform the proverbial playboy. Akshay is going strong as the man of the year. And Twinkle is making everything work at home. The couple's synergy is impeccable and their respect for the other is apparent. Marriage with Twinkle changed Akshay's image from a Casanova to Daddy cool. Twinkle also turned to her love, making candles, thanks to Akshay. This is the perfect give and take in a marriage. Kudos, shall we say?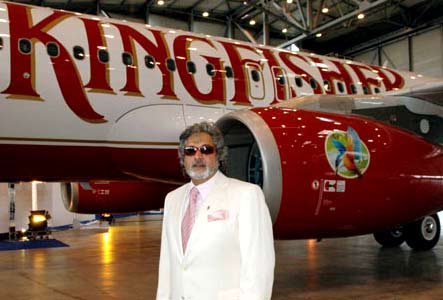 Love in the Air: Kingfisher - Air Deccan
Vijay Mallya's Kingfisher picked up a 26% stake in G.R. Gopinath's Air Deccan for $135.57 million this year. It has been a union of two major airline players. Post-alliance, Mallya is vice chairman of Deccan Aviation while Gopinath is executive chairman. It is hoped the deal will provide a much-needed financial boost to Air Deccan. The low-cost carrier and the flamboyant United Breweries group are now India's largest domestic airline group connecting 75 cities and offering over 558 flights daily with a fleet of 80 aircraft.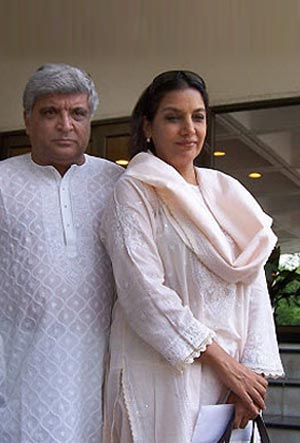 Arty Romance: Javed Akhtar - Shabana Azmi
They celebrated their 23rd anniversary in Dec '07. Shabana and Javed set a sterling example of mature love. Shabana made it clear on a chat show that the greatest writer of Indian cinema is not a romantic. The relationship of these two culturally evolved personalities comes across subtly and with a lot of wisdom. A lesson in marriage for all generations.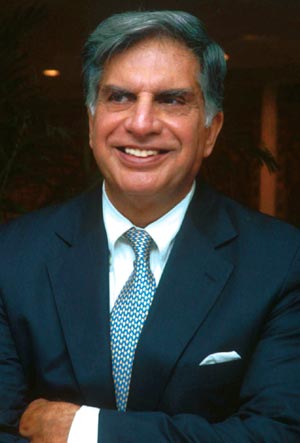 True to the Nation: Ratan Tata - India
Shri Ratan Tata became chairman of the Tata Group in 1991 and the revenues of the company have grown six-fold since. Ratan Tata was adopted by Lady JRD Tata as a kid and he joined the family business in 1962. He is not simply a businessman but also a Samaritan who has made the Tata Group a global firm in all respects. Ratan Tata has always thought of the nation first. He has been acquiring international names like Daewoo Commercial Vehicle and Corus, permanently marking India Inc. on the global map. Now, with his Rs.1lakh car he is set to change the face of Indian roads as well.


Edited by surkikhani - 19 May 2008 at 3:41am