PART 32
They got to the living room and sat down.
AKSHAD- So whos first?? Kanya??
KANYA- You already saw mine. [she looked at Vidya and grinned] It was the teddy bear and I have a box of chocolates for you as well. [she grinned and handed her the box of chocolates]
VIDYA- Awww!! Thank you! [she gave Kanya a big hug]
Kanya grinned.
DEV- My turn!! [he held out a red box for Vidya] Here you go Di!
Vidya took the box from Dev. She opened it.
VIDYA- Bhaiyaan!!! These are gorgeous! [she grinned as she took out a pair of earings from the box]
These ones: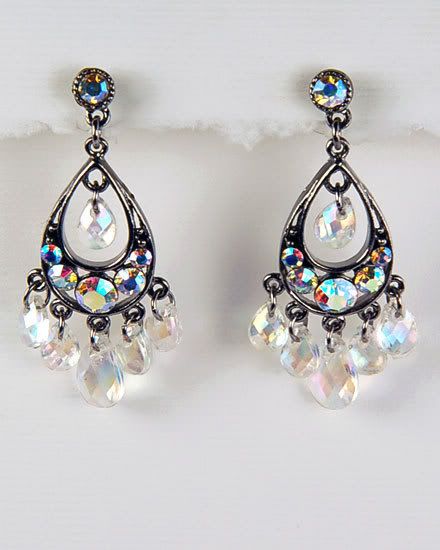 VIDYA- Thank youu!!! [she hugged her brother]
DEV- Wait! Theres more!
He handed Vidya another box, a lot bigger though. She opened it. Inside was a silvery gray covered book.
See: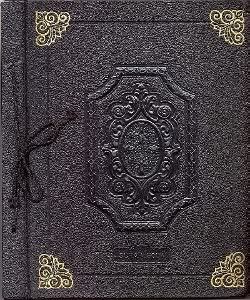 DEV- It's a scrapbook. [he smiled] It has pictures of us from our birth up till now. I though you would like it...
VIDYA- Bhaiyaan... I love it. [her eyes began tearing up]
DEV- Di! Stop crying it's not that emotional! [he laughed and gave his sister a big hug]
VIDYA- Thank you.
AKSHAD- Okay, I was stumped on what to get you so I got you this.... erm... I don't know if you'll like it. [he handed her a small black box]
Vidya opened it and found a silver braclette.
See:
VIDYA- Awww!! So cute Akshad!! [she grinned] Thank you!
AMBER- Who knew he had such good taste! [she teased Akshad]
Everyone laughed. Akshad put his hand around Amber.
AKSHAD- If I didn't have good taste I wouldn't be going out with you would I?
AMBER- Very True. [she laughed] Okay Heres my present! [she handed Vidya a blue box]
Vidya opened the box to find a set of baby blue bangles.
See: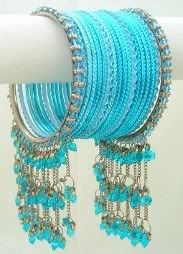 VIDYA- Amber! These are so pretty!!! Thank you!!
AMBER- Glad you like them! [she grinned]
MANYA- Me and Akash got you a gift together.. or um.. 2 actually. [She handed Vidya a gift wrapped present]
Vidya opened it. They had Gotten Her 'New Moon' and 'Eclipse' !! She was excited because she was almost done her 'Twilight' Book.
VIDYA- OMG!! THank you guyss!! [she gave Manya and hug and grinned at Akash]
AKASH- No Problem. [he grinned back]
DEV- Okay, let's go watch a movie!! I heard Race Is really good! COME ON!!
They headed for the door. Vidya looked at Sagar, he was talking to Dev and Akshad.
Sagar didn't get me anything..
She thought as her mood drowned, but she smiled
Oh well I guess.


Edited by Payal25 - 05 June 2008 at 5:20pm