AKS
Anurag Garewal- He is the owner of the Garewal Hotels. He is the richest man in the City. He is very well known in high soceity. He is a loving husband and a father. He loves his children so much. He will do anything to bring smile on his children and wife. He is so proud on his eldest son Sujal because he is carring his family tradition of love and trust to his family.
Prerna Garewal- She is the mother of four children. she loves her children so much. She is more attched to Sujal. She adoppted Sujal when sujal was two years old. She can tell that what is in Sujal's heart. She always stand by Sujal's decision. she is a very loving person in the family.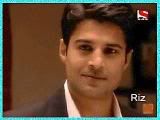 Sujal Garewal- He is the most handsome bechlor in the high society. He went to USA to get his master in Hotel Managment as he has to take care of family business. He loves his parents like god. He is the strength of his family. When the family faces any kind of situation, they look forward for Sujal. for him, Prerna is everything. He obeys whatever prerna says to him. He always thinks for family's happiness first. he belives that there is someone for everybody that god made it so we can love them. I am also waiting for my soulmate. He can sacrifice anything for his parents like his career, his ambition, his happiness, his love. Sujal is a man with golden heart which any girl wants to melt in his arms.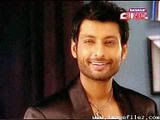 Rudra Garewal- He does things what he wants in his life. He wanted to become a Lawyer so after Sujal left for USA, He also left to London. He loves his brother Sujal so much and he cares for his brother's happiness. He is a very stubborn and he can tell truth on anyone's face. When it comes to his family's happiness, he can take any route to get that.
Prem Garewal- He is the smile of the house. He always wanted to become just like his brother Sujal. When Sujal went to USA, He told His brother to take care of Mama and papa. For his brother's command, he left his ambition to become a pilot and join the business school in India. He loves to play prank on his family. Being younger, he knows his responsibilies toward his family.
Khushi Garewal- The youngest child of the family and the most pampered from his brothers. She is very sweet girl who loves to live in her small happy world. She doesnt get involve too much in family business. She has joined a music school as she always wanted to do.
Maya Garewal- She is Anurag's unmarried Sister. She is an evil eye to the family. She always finds problem in every second. She loves her brother's children like her own but hates Sujal because he was not Garewals from blood. She can do anything if someone get into her way but scared of her brother.
Shanta Tai- She is the maid of the house but more like aai to the children. She never married in her life because she gave up her life for this children. She is more close to Sujal because Sujal is the only one pays more attention to her and respacts her alot. She likes to play prank on family with Prem.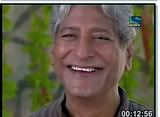 Harsh Sinha- He is a middle class man who works in Garewal Hotel as an accountant. For him, his respact and his daughters are everything. He is a proud father of his daughters. He tries his best to give happiness to his family.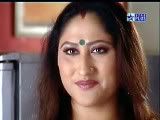 Nandini Sinha- She is a middle class house wife. She saves every penny for her daughter's weddings. She is pround on her daughters. Becuase in her life, she never become anything. She is glad that her daughters will have their own idendity. She loves her children so much.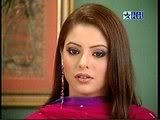 Kashish Sinha- She just graduated from Law School. She is looking for a job. For her, Honesty is the best policy. She always stick with the truth no matter what.She has always hard time with the society because she is so beautiful and people are always try to misbehave with her. For her, her sandle is the best friend to rescue in this situation. She is her father's support.She is the dream of the house She will give up anything for her sisters. She believes that love is the most precious gift from god to us. She belived that one day the love will come to her life.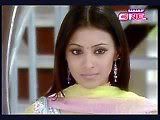 Mehek Sinha- She is very shy girl of the family. She wants to become a photographer. She is in school of photography. She is happy in her little world. She is more like friend to her sister Kashish. She shares eveything with Kashish. She can read Kashish's mind. She is so supporive to Kashish.
Heer Sinha- She is the naughtiest in the family. She likes to play jokes in the family to bring smile on their faces. She is going school for marketing. Her dream is to become a marketing person in the city's big business. She likes to tease her sisters about their love-mates.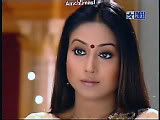 Sampada Sinha- She is Harsh's younger brother Abhay's widow. For Abhay's death, she blames on Harsh. She hates the daughter of the family because she thinks that they are good for nothing. She always taunts nandini for giving education to the girls who will leave them one day. If she gave a birth to a boy, he will help us one day.


Edited by goodkashish - 20 February 2009 at 8:58pm