They're cheered for, applauded and worshipped. They set trends that a mass of a billion people follows blindly. They inspire hairdos, wardrobes, slang and even the names of firstborn children.
But even our very own tinsel town showstoppers can be caught on a bad day. Shaaditimes team realized this as we were flipping through our 2007 archives. We caught some celebs on a REALLY bad day. Others were suffering from the OTT (Over-the-top) syndrome while yet others - sigh! There's only so much the fashion police can do. Some celebs are simply hopeless when it comes to style.
While Dhoni certainly gets his hair right every time, a certain female sports celeb could certainly take tips from him. And bling is in for sure but a yesteryear actress seems to have spun herself a golden web she couldn't escape.
Some celebs like Rakhi Sawant who made this list we're sure won't surprise you. Other's you'll be shocked to see on this list!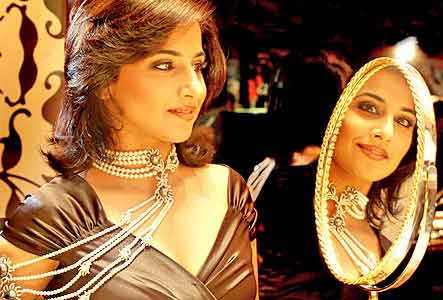 Vidya Balan At A Jewellery Show
Looks like Vidya Balan is one actress who desperately needs a makeover. But that's no excuse to do big fashion blunders like combining a traditional pearl neckpiece with a satin black dress. And that hairstyle doesn't go with your face cut at all.
Suggestion:
stick to your typical Indian image Vidya.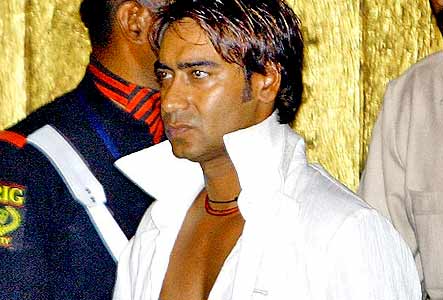 Ajay Devgan At The AbhiAsh Sangeet
We all know that Ajay Devgan is a better actor than a style icon. Probably he should stick to that and leave the chest baring to Hrithik and Salman. However, if Ajay still wants to show some skin he should take some cues from Asia's Sexiest Male, King Khan and hit the gym pronto.
Sania Mirza At The Launch Of Sunfeast Open
How can you forget that you can't afford to be awfully dressed when you are sharing the stage with none other than Shah Rukh Khan? Polka dots are in but not in this horrible Christmas colour combo. And that hairdo looks terrible. Sania, we love you for your tennis. Period.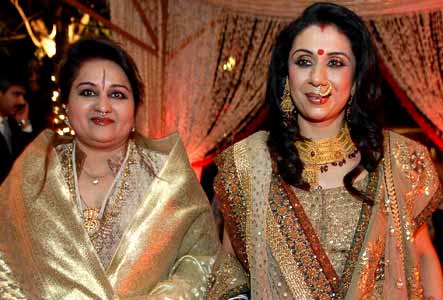 Reena Roy At Vandana Luthra's Daughter's Wedding:
The thumb rule of fashion says: thy shall not overdress. Perhaps yesteryear hot actress Reena Roy seems to have forgotten that. And please you don't need to add layers to your attire if you are plump. Our suggestion: Bling is in. Big golden candyfloss is not.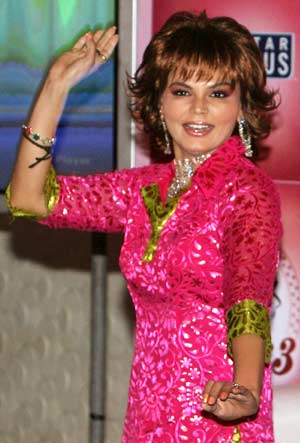 Rakhi Sawant At A Nach Baliye Press Conference
She might be the number one item girl when in comes to Bollywood but Rakhi Sawant certainly needs to brush up her fashion knowledge. This bright hot pink dress might look good on stage but when it comes to a press conference, it's certainly a no no! By the way what's with the weird hairdo?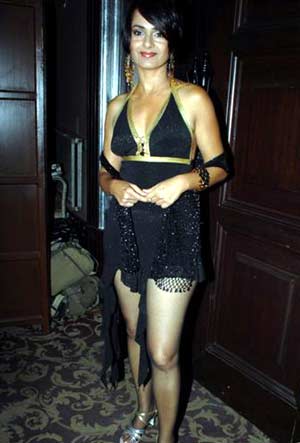 Kitu Gidwani
Kitu Gidwani has got it all wrong here. The dress is too short, the earrings don't match and why on earth are you wearing silver sandals when gold would have been the perfect shoe colour. And what's with the beaded stole? Go hide somewhere... fast! Come back in 2009 - it'll take us all year to recover.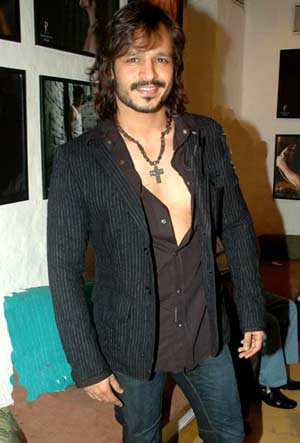 Vivek Oberoi At Dabbo Ratnani's Calendar Launch
We all know that you stole the show in
Shootout at Lokhandwala
with your gangster style and looks. But that doesn't mean that you'll go around town in your deadly locks. The bare chest is not happening either and what's with the Devdas beard? Ash is married. Move on.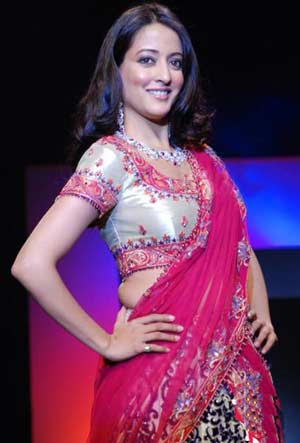 Raima Sen At The Gitanjali Luxury Fest
Too many colours spoil the look. That's the thumb rule of fashion, Raima. Why don't you take a few tips from kid sister Riya? Also, it's wise to keep experimenting with your hairstyle on and off. And please get rid of the flab. Hit the gym... NOW!!!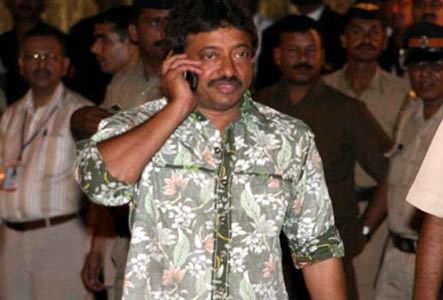 Ram Gopal Varma At AbhiAsh Sangeet
Ram Gopal Varma seems to be inspired by Tamil flicks and that's why he's chosen to sport a gaudy printed shirt at the AbhiAsh wedding. We know you are quite busy with your 'Factory' but you can't under-dress for the biggest Bollywood wedding ever!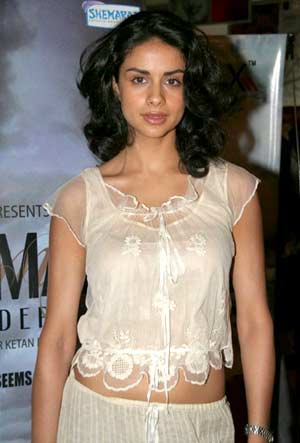 Gul Panag At The Manorama Six Feet Under Premiere
We know Gul that you are not getting any plum filmy assignments. But that's no excuse to sport an out-of-the-bed look at the premiere of your own film premiere. The transparent top is pathos personified and the crushed pyjamas look... well, crushed!