Some things look better in pairs. You need not be rich, famous or good looking to be an ideal couple, although having any or all the qualities stated above doesn't hurt. What you basically need is the ability to sustain the essence of any relationship.
It's easy to get lackadaisical about most things in life, but not love. Love could be considered to be the sweet treat of life's meal. No matter whether the meal itself is meagre or multicoursed; it is the scrumptious desert, even the calorie conscious wouldn't sacrifice.
The couples in the slide show are the perfect match, who have made their marriage vows (and wows!) work for them, long after they have been taken.
When cupid comes calling
She comes from the renowned clan of Samarth and Mukherjee (veteran actress Shobhana Samarth is her grand mother). The daughter of Tanuja and Shomu Mukherjee and niece of Nutan, Kajol carries acting in her genes. She is an actor who can perform any role with lan. Ajay Devgan, the son of an unsung hero Veeru Devgan, fell for her. The two got married in 1999, in a quiet ceremony attended only by close friends and relatives.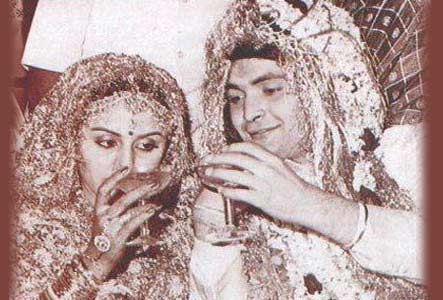 Love never ages
We still remember the chirpy girl of
Khel Khel Mein
, dancing to the tunes of
Ek Main aur Ek Tu
...with Rishi Kapoor. Neetu Singh married the handsome hunk Rishi Kapoor in 1979, leaving a trail of broken hearts. Their reel life romance spilled onto the real life as well. It has been long time that they are married, but the couple still looks totally in love! Today they are blessed with two children Ranbir, who is all set to follow his father's footsteps and daughter Riddhima, who is married to a Delhi based industrialist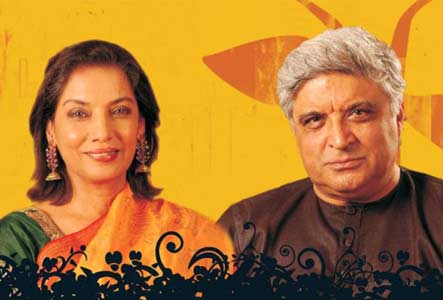 The write couple
The son of well-known Urdu poet and film lyricist Jan Nisar Akhtar, Javed Akthar began his career in 1980. During this period he met Kaifi Azmi's daughter, Shabana. Javed and Shabana seems a perfect match. "Shabana is not just my wife but also my beloved, who has a noble heart and an invaluable mind. She is a woman of my times", says Javed Akhtar.
Made for each other
Shahrukh pursued Gauri with the same passion, that he pursued his every dream. They had some capital times together in Delhi where they lived, loved and courted. He helped her in studies when she was in college, and she was a pillar of strength as he tried his luck in films. Today they are savouring the good times together, made even more special by the fact, that they stuck it through the rough ones as well.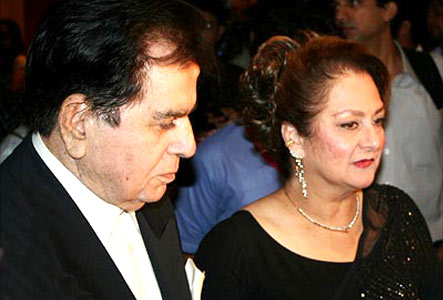 Age no bar
A young girl marrying a man double her age, this scenario might not look too weird now, as there are many cases that take place today. But can you imagine this 40 years back? Thespian of Hindi films Dilip Kumar tied the knot with pretty lass Saira Banu. He was 44 and she was just 22! But as it is said love knows neither age nor boundaries. Today when one looks at this happy couple one can just say -
"naa umra ki seema ho naa janm ka ho bandhan, jab pyar karein koi toh dekhe kewal mann"
.
If you want to add more in this perfect list then go ahead