Now guys last time i posted 10 siblings who didn't make any big fame
but now i posted 10 siblings who made it big name in industry like his elders.hope you like it .


There can't be a more gleefully parochial set up than Bollywood. And everyone - the actors, the fans and the lineages seem extremely happy with it. Bollywood families like the Kapoors, the Khans and the growing Bachchan one are certainly ruling the roost.

Celebrity kids can go wrong the nth time, and they will still get that last chance to make it. If you are a regular, new kid on the block, chances are that you might take years to get there. But one poor performance and that's all. So when someone like Shahrukh Khan makes this incredible space in the Bollywood bubble, he rocks, rolls and rumbles.
Forget being a celebrity child, celebrity siblings get as much a chance. While the elder one must have made it up there through rough weather, for younger brothers and sisters it's a giant leap in an easy turn. Funnily enough, they come with fascinating stories.
They debut with big stars, bigger banners and the media is running higgledy-piggledy after them. They sometimes become the icon of their times, way ahead of the elder sibling. Or they are lost in oblivion where no journalist gets to dig in.
.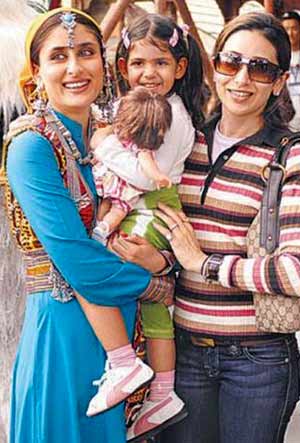 Karishma - Kareena: Sister Act
One was the glamour queen of Bollywood pre-marriage and the other has gone on to become a moolah grossing international star. A hotter sister duo is hard to imagine.
Karishma and Kareena share a lovely sisterly bond. They have spoken time and again about how they share their work, life, everything with each other. And yet, they took different career paths. While sister Karishma came knowing nothing and changed her appearance and appeal over the years, Kareena came with ample of attitude and sufficient preparation. The sister synergy is to be credited and their bond appreciated.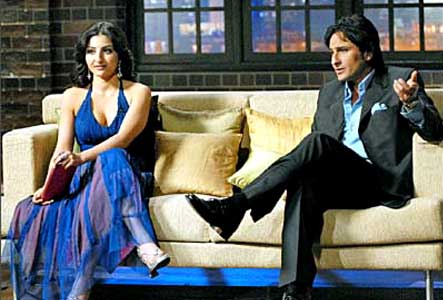 Saif - Soha Ali Khan: Royal Siblings
It took time for Saif Ali Khan to make his mark in Bollywood. Today, he is easily one of Bollywood's hottest stars. Sister Soha Ali Khan seems to be following in his footsteps. She is taking on few roles as a starter, but they are meaty roles that offer scope for an actor to showcase her talent - like
Rang De Basanti
and
Khoya Khoya Chand
.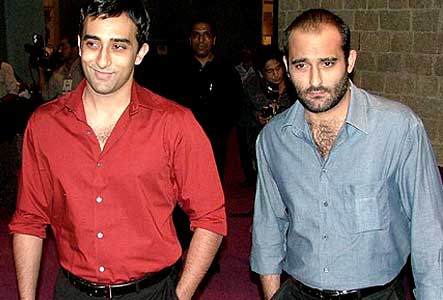 Rahul - Akshaye Khanna: Brothers In Arms
Sons of actor Vinod Khanna, Rahul and Akshaye Khanna entered the film industry simultaneously. While Rahul Khanna was busy VJing and doing films in the Indian English genre, Akshaye Khanna started with center-stage Bollywood films and is sticking to those.
He might not have done many hit roles, except a
Dil Chahta Hai
or a
Gandhi My Father
, but he has managed keeping in the limelight and there is no stopping him. Rahul is equally popular with the girls and his performances in
Earth
and
Bollywood Hollywood
were much appreciated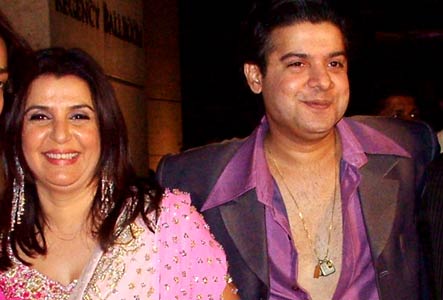 Farah Khan - Sajid Khan: Bollywood Buffs
This sibling pair is easily the biggest fan of Bollywood. And they are giving the industry even more in return. Vocal and to the point, they have been successful by starting small and making it really, really big. Farah Khan is India's best-known choreographer and Sajid Khan is Indian Television's best-known comic host.
Both have now turned hugely successful directors. Farah's
Main Hoon Na
and
Om Shanti Om
have been box office successes not only in India, but also across the globe. And Sajid's recent directorial debut
Heyy Babyy
is not far in the race.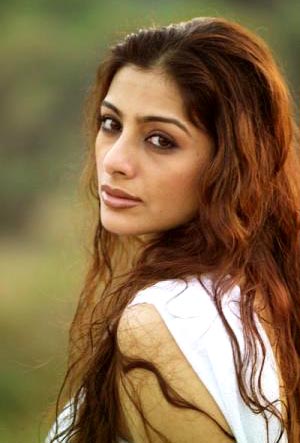 Farah - Tabu: Talent Beyond Measure
Elder sister Farah was a hit in Bollywood with many popular roles to her credit. But she may not have been included in this list if it wasn't for her sibling - Tabu.
Tabu is one of those astounding natural-born actors who simply cannot be stopped. She did films like
Hum Naujawan
and
Vijaypath
as a starlet. But Tabu was destined for far greater things. From the very feminist role in
Astitva
to the determined young woman in
Cheeni Kum
, she has proven her acting prowess with every role that she has done.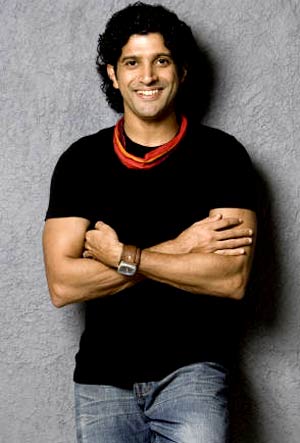 Farhan Akhtar - Zoya Akhtar: Bro's Little Sister
Another director sibling duo is Farhan Akhtar and sister Zoya Akhtar. They are doing dissimilar work, but Zoya is equally known for her filmmaking skills. Farhan knows the pulse of the younger generation and makes films to their taste.
Zoya is not making mainstream Bollywood films. Only starting out yet, she is to direct a film titled
Lucky By Chance
that stars brother Farhan himself. As a woman director, with a different vision, she is a talent to reckon with.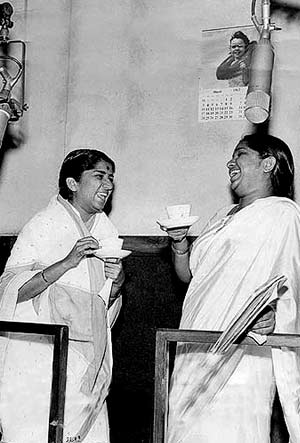 Lata Mangeshkar - Asha Bhonsle: Dreamgirls of Melody
Siblings Lata Mangeshkar and Asha Bhonsle are successful singers… very successful. Both have left an indelible mark on the Indian music industry, and each a different one at that. While Lata is known as the Melody Queen with her sweet and tender voice to date, Asha has taken on the more modern appeal, picking up item numbers and doing videos of her own.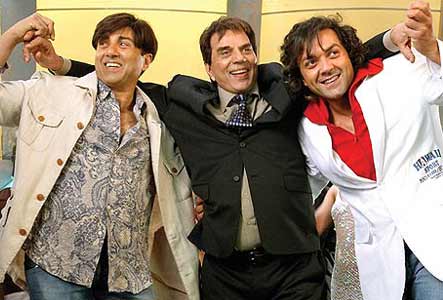 Sunny - Bobby - Esha Deol: The Jat Clan
With Dharmendra as sire, is it any wonder these siblings made it so big in Bollywood? Sunny
bhaiyya
has had a fabulous run through his career. However, Bobby and Esha have seen leaner times. The younger two have recently overhauled their look and come up tops. We wouldn't mind seeing Sunny in a new
avataar
too!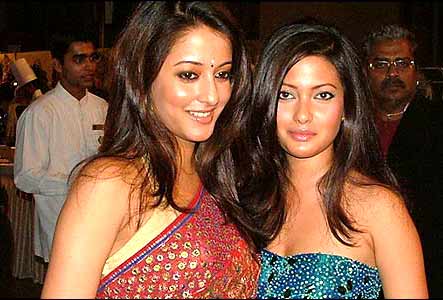 Riya Sen - Raima Sen: Bong Bombshells
The Bengali sisters, daughters of beauty queen Moon Moon Sen, are soon to star together in an English-language film tentatively entitled
The Bong Connection
. Riya made herself conspicuous as the sexy and cute girl on small budget films. Younger sister Raima has gone on to become an even more popular actor, having proven her acting skills in films like
Parineeta
and
Honeymoon Travels.
They're both leading their own waves and seem to have a bright career ahead of themselves.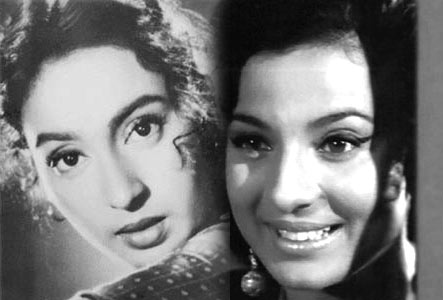 Nutan - Tanuja: Sisters of Yore
Nutan and Tanuja were two successful sisters. Nutan made her mark as a serious actor in films like
Milan, Saraswatichandra
and
Saudagar
and was not on talking terms with her family for almost two decades. Younger sister Tanuja made her mark with more serious films like
Haathi Mere Saathi
and
Do Chor
.
The two sisters were not really close and Nutan didn't really approve of Tanuja's decisions. But Tanuja did make a successful career of her acting skills.