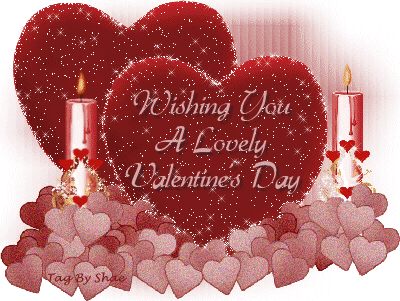 Hey Everyone!!!!
HAPPY VALENTINE'S DAY TO ALL OF YOU WONDERFUL PEOPLE!!!!!!!!!!
(Although i know it's tomorrow and not today
)
I decided to include this note before typing my update because you guys might be sick of reading by the time your done reading those 30-somewhat pages I typed up for this update!! Hope your not scared away by that
I want to let you all know that I worked very very hard on this. I hardly kept up with school, only doing the bare necessities that I was suppose to get done. I have fallen behind and now have so much work on my shoulder. However, I love you guys for commenting a lot and your comments mean alot to me. So my request to you guys is that you leave me a bit longer comments this time since it is a quite a large update. Tell me if u liked it or not, what scenes you liked (so maybe i can include more like tht nxt time
) what you didn't like, what i could've done better, any criticisms etc. I want
at least 20 COMMENTS
from 20 DIFFERENT PEOPLE!! This means that if one person comments twice just to make up those 20 comments, it won't work
. Though i willl be very flattered!!
So please people,
COMMENT!!!!!
My regular readers as well as new ones and all those who just read but never comment...please comment this time
.

VALENTINE'S DAY SPECIAL
Part 28
Kashish paced back and forth in her room. Her clothes for the party were layed out on the bed. After going through many dresses she found a long navy blue one with a v-neck. It was sleeveless and had a light touch of glitter on it that made it slightly shimmer within the light. But it wasn't her outfit that was worrying her, it was Mukti.
Aise kaise party main jaa sakte hai? She thought. Bechari Mukti, uss par kya bitthi hogi? Uski madat bhi karun tho kaisa?
Someone knocked carefully on the door which stood ajar. Kashish turned around and saw Sujal leaning against the door, scrutinizing her expression.
S: Kabse dekh raha hoon tum itni nervous lag rahi ho? Kya hua?
K: Ha – woh - Kashish fumbled for words until something clicked in her head? Kabse? Then her eyes widened. Kabse dekh rahe thai mujhe tum?
Sujal all of a sudden became uncomfortable, shifting his posture constantly and scratching the back of his head.
S: Nai nai aisi baat nahin hai – I mean- I wasn't watching you, not now at least. Just that downstairs and in Anjali's room you seemed preoccupied. Is everything ok?
K: oh.. yeah I'm alright. Just worried about Mukti.
S: oh don't' worry, she''ll get better. Stress doesn't last for too long.
This does.. Kashish thought, looking unconvinced. Sujal came into the room and raised Kashish's chin with his finger.
S: Maine kaha na? Sab teek ho gayenga. You guys aren't alone, remember that… he broke off, passionately gazing into Kashish's brown eyes.
K: ummmhmm was all Kashish could manage to mutter against the intensity of his gaze.
Sujal unwillingly shifted his gaze from her, realizing that he was making her a bit uncomfortable. He spotted the navy blue dress and smiled, thinking of how beautiful Kashish would look in it, especially when she would be in his arms dancing…. He looked back at Kashish again, who's cheeks were a rosy color. His smile became even wider.
S: Kashish, when you're ready come get me okay? You can come in my car..he trailed off, going towards the door with his eyes still on her.
K: ok she said shyly without looking up.

Kt walked into Anjali's room few mins. later, dressed and looking fresh. She was wearing a brown and sparkly blue sleeveless top with a long darker blue skirt. Her fair skin looked perfect with that color and her silky straight long black hair with a touch of natural looking makeup made her appear simply stunning, as if she should've been a runway model.
"Im ready!" Kt announced.
Anjali looked towards her. She was stting at the vanity with a lipgloss in her hand, apparently adding a finshing touch to her light makeup. Her brown eyebrows looked perfect, as if she had just done them. She got up and limped towards Kt, closing the lipgloss and sliding it into her Coach handbag. Anjali was wearing a long red sleeveless dress that fit perfectly on the top, showing off her curves. From the waist and below though, it fanned out beautifully, something that would look so elegant if she were to twirl around. Unfortunately though, injured ankle means no twirling – or dancing.
A: are the other girls ready? She asked.
Kt: I don't know, I didn't check…Mukti do you know? Are you alright?
Mukti seemed a bit pale. Her cheeks didn't have much color except for the rosy blush she had applied there. Her face was somber, but still looked so pretty. With a white spaghetti strap dress she had on (just a bit below her knees) and her short black hair open and surrounding her face, her features appeared to glow almost. She looked towards Kt and gave her a small smile, getting off Anjali's cushioney window seat and answering "I'm fine and no I don't know either. I just came here as soon as I was ready."
Kt: Oh Kt replied, ok I'll go see. She turned around heading out when all of a sudden Kashish and Kripa appeared in the doorway.
"We're ready!" They said in unison. Kashish looked marvelous in her long navy blue dress. It contrasted with her fair skin beautifully and made her features appear innocent and elegant at the same time, she looked just as pretty as Sujal had imagined her to look in that dress, or perhaps even more.
Kripa on the other hand was wearing an outfit very similar to Kt's. She had on a sleeveless pink top that shimmered when she moved and a long darker pink shirt that fanned out a bit and glimmered in the light. Her makeup, just like her sisters was very light, using mostly rosy shades for her cheeks and her eyelids. She appeared both cute and stunning. Kripa couldn't stop wondering about what Angad would think of her. Where was he anyway? She thought.
A: Alright then since we're all ready can someone go call Sujal and Laksh?
Ks: Me and Kripa actually saw Sujal on our way here, he was going to his car.
A: Oh that's good! Ok then all we need to do is call Laksh. Kt can you please go call him? You were hurrying out before anyway.
Kt: Me? Why me?
A: Please Kt?
Kt sighed…fine she muttered and walked out. All the sisters exchanged looks and smiled, even Mukti. She finally felt a bit relaxed now that she knew she was getting away from the one guy she hated the most. Little did she know that she was completely wrong.

Kt was walking towards Laksh's room and suddenly her stomach felt all fluttery, as if she had a million butterflies in there. Oh no..not this again… she thought. Uhhh omg, my heart is beating really fast too. Yeh kya ho raha hai mujhe? Jab bhi main Laksh ke bareme soch thi hoon, my systems go crazy! Fluttery stomach, fast heart rate… Oh..this is so bad. Omg!!! What if I have a heart attack!!!??? Oh plz don't let it be in front of him..that would be so embarrassing. Kt paused outside Laksh's door. Heart attack? Ugh what am I thinking? And she hit her head, shaking it and smiling at her foolishness.
Inside his room, Laksh had just gotten out of the shower. He walked out of the bathroom and crossed to his dresser, brushing his hair and applying some Axe. He then threw off his towel from around his waist and grabbed a pair of jeans from his bed and slipped them on. He was about to reach for his shirt when all of a sudden his heart skipped a beat and automatically his head turned towards the door. Immediately, he felt as if there was a presence outside the door, and not just any presence… a presence he wanted… one who's company his heart yearned for. Laksh smiled, thinking of that one crazy girl that his heart went head over heels for and he walked towards the door and opened it.
Outside, Kt took a deep breath and got ready to knock on the door when all of a sudden it opened with Laksh looking as handsome and hot as ever standing before her, in blue jeans but shirtless. Kt inadvertently drank it all in with her thirsty eyes…his jeans…his body which was not too built, but not weak either…..his arms which weren't very muscular but for her were just muscular enough…. She went from his bare, clean and smooth chest to his throat and up to his shaven face, then into his beautiful loving blue eyes that were deeply entranced in analyzing her, her slim figure, her gorgeous outfit… her everything. Kt finally noticed what she was doing and looked down, blushing. "Oh sorry, I didn't know.." she said quietly, referring to Laksh being undressed. She turned to leave. But Laksh wasn't determined to let her go. He seized her hand and with some strength, turned her around and yanked her into his room. She was soon pinned against the wall by the door, with Laksh's arms surrounding her, preventing her from escaping.
"It's ok," Laksh whispered in a soothing voice, looking at Kt's beautiful face, which seemed to get more beautiful by the second as her cheeks took on a crimson hue. Laksh blinked unwillingly and then, in a slightly louder voice, said "I'm pretty much ready, how hard is a shirt to put on?" he winked, grinning.
Kt raised her eyes to his face, taking in his handsome features. It was torture for her not to reach out and touch him right there. His face was so cute…there was a certain innocence to it…but also mischeviousness, characteristics that she unknowingly had grown to love. She shifted her gaze to his bed where his shirt was lying and replied:
Kt: If it's not that hard to put on, then what are you waiting for? Get dressed…
Laksh looked up at the ceiling, pretending to think.
L: Ummmmm….I'm waiting for… and Laksh's eyes moved down to Kt's face, his lips curving into a sly smile. Kt looked at him and bit back her smile, her cheeks turning even redder.
Laksh shifted his position and took one arm away, leaving Kt a bit free. He had done his job of mesmerizing her, it was so clear. He straightened himself a bit and asked
L: So anyway, what were you here for again?
Kt: Uh-um-woh-… Kt brainstormed, thinking what in the world brought her to Laksh's room. Her head was just so foggy. The only images she could clearly see was of her and Laksh. Finally she remembered. Woh … sab ready hai. Everyone's waiting for you to get your car.
L: ok, he shrugged.
Kt stared at him, thinking why he wasn't saying anything more. She felt a longing to hear his sweet voice again even though she had just heard it a couple of seconds before. Laksh stared back at her with an impish smile, knowing the affect he had on Kt. Kt shifted under his gaze and said "Ok….see you" and turned towards the door, about to leave when Laksh grabbed her hand and she stopped mid-stride, her heart jolted.
L: Kt…. Kt turned around, her heart rate accelerating.
Kt: ha…?
L: You look beautiful in that dress
Kt: Thanks she said quietly, pulling her hand away and hurrying out the door. Oh yeah…her heart was in total hyper mode now.

While Laksh and Kt were having their moments, the girls were in Anjali's room, wondering what was taking Kt so long. Well, they knew of course….but still, the curiousity was just too hard to let go.
Kashish looked at Mukti and gasped. All the girls turned towards her, surprised.
Ks: OMG Mukti I have the most PERFECT earrings to go with your dress!!! You have to come with me!!!!!
M: Umm no…I mean..it's ok
Ks: No it's not! You're going to a party yaar and that dress looks so cute on you! Why not make you look even cuter? Though I know my sis is one of the most attractive people in the world.
All the girls smiled, shaking their heads.
M: Alright if u insist…. And with that Kashish grabbed her sister's hand and led her out of the room.
This left just Anjali and Kripa. Anjali was standing near her bed, lost in thought. Then she looked towards the dresser and next her bed. Her eyebrows were creased with concentration, as if she were trying to look for something.
Kripa sat motionless, watching her sister. Looking at her though, she couldn't keep her words from coming out and so she spoke.
K: Well, that's a nice new trend you have going there.
A: Huh? Anjali said, breaking out of her thoughts and looking puzzled.
K: A pink coach bag with a red dress… nice.
Anjali stared at her handbag and sighed.
K: What happened to your black one? Your friend had gifted it to you last year
A: I- I don't know..
Kripa sighed. She got up and bent down, stretching her arm under Anjali's bed. A couple of seconds later, she pulled out a black Coach bag and placed it next to the pink one.
K: There. Use that. Now can you please telling what's going on? What are you thinking about? You're so quiet it's killing me!
A: It's nothing Kripa, she shrugged.
K: Thinking about Kavya is NOT nothing Anjali!
Anjali inhaled sharply, surprised that Kripa would know.
A: How do you….?
K: Oh come on Anjali! Look at me and Angad now, (she smiled at his name) don't you think that I know what you're going through?
A: It's not that simple
K: It's never simple! You think that trusting someone and giving your heart away to them and depending on someone you've only known for a few weeks is easy? It's not! Not at all. I can't solve all your problems for you because in the end, the decision is inevitably yours. It's your life and you have decide whether he's someone you want in their or not. But I can help you and support you to the best of my ability and knowledge… so please trust me and tell me.
Anjali sighed and dropped on to the bed. After a moment of hesitation, she looked at Kripa and began to tell her of this entire evening, the kiss and all. Kripa smiled hearing that he had kissed her and that Anjali had felt good but was too nervous and thought that things were going too fast. Kripa explained how Anjali's relationship could be anything she wanted it to be, and that she'd have to talk to Kavya.
K: Do you love him?
A: I…well…I..
At that moment, Kashish and Mukti walked in. "TA DA!!!" Kashish trilled, laughing and waving over to Mukti who had two white loopy earrings dangling from her ears. Mukti laughed along with her.
Anjali and Kripa both looked up, smiling. Kripa turned back to Anjali and in a voice just above a whisper, said:
K: Remember, it's your decision. Your life can be whatever you want it to be and with whomever you want it to be with.
* * *
Kavya lay straight on his bed, consistently throwing a little white ball up in the air and catching it, lost in his own thoughts. He was unaware of everything going on in his house. All he was aware of was his feelings for Anjali.
Angad wandered about in the hallway, then saw Kavya sprawled on his bed through a small slit that appeared between the door and the wall, since his door was not properly closed. He decided to go and check out why in the world his brother looked like a zombie.
A: Hey dude what's up!!! Angad dropped on the bed, shaking it with full force with all his weight.
K: Hey Kavya answered tonelessly.
A: So you up for the party tonight?
K: Party?.........No Kavya didn't even know there was a party tonight, but now that he did, he didn't want to go, not after upsetting Anjali this afternoon. Besides, she was probably going to stay home anyway so she'd need someone to look after her. He'd be there….if she wanted him.
A: Why? Dude come and have some fun! Even Anjali's coming and she sprained her ankle!
Kavya sat upright immediately.
K: Anjali's coming?
A: Hmmm, so that's what it takes to get your attention…huh…I can make a game out of this sometime….
Kavya shook Angad.
K: Angad are you serious? Is Anjali really going?
A: Yep she is! So you've gotta come too
K: o- I- I can't Kavya looked depressed again. The light that had flickered across his eyes upon Anjali's name disappeared now as he turned away.
A: why?
Kavya didn't answer.
A: Dude… Angad seemed sympathetic now… What's eating u? Tell me
K: It's nothing
A: Is it about Anjali?
K: Just forget it
A: No I want to know! Your thinking about her aren't you? Kavy, no guy ever gets like this unless he's thinking about a girl…a girl he deeply loves.
Kavya turned his full attention toward Angad now, interested in his words.
K: You really think I love her?
A: You wouldn't be here killing yourself over her if you didn't. I've known you forever man, and you usually never become like this…unless its some kind of family problem. But still, this is different. You seem more upset and preoccupied then ever! If you love her, then confess it to her, she probably feels the same way.
K: It's not tht easy…
A: what's so hard about it? We're men yaar! Make your move! Angad said with an impish smile.
K: I kind of did…not purposely though…it just came out…and I think she took it the wrong way.
Kavya began to explain the events of the evening and a gave a full analyzation of Anjali's reaction to Angad. Angad pondered for a moment then answered
A: Well, you went a bit too fast, I'll admit that I guess. But that doesn't mean you lost your chances with her. She needs time to think it over. I really believe though, that she'll accept you. Seeing the chemistry between you two at the hospital has me convinced that she wants you. She's so exuberant around you…I don't know how she could possibly resist! Then again..im not exactly a girl so how would I know?
Both Angad and Kavya smiled at Angad's comment.
A: Don't give up now Kavy. This is your chance. Take it. Tell her.
K: Alright bro
A: So what are you doing tonight?
Kavya got up and jumped over to his armoire.
K: What do you mean? What kind of question is that? I'm partying tonight!
A: Ha Ha!!! That's my bro! Angad and Kavya hugged one another and slapped eachother's backs, hard.
K: I'll be sort of late though…I want to get something for Anjali…
A: Sure no prob! See you there and good luck!
K: Thanks man
A: Anytime
And Angad left.

All the girls were downstairs, wearing sweaters over their dresses since it was a bit chilly for an autumn night in California. They were deciding who was sitting in each car. Laksh and Sujal were both there. The first person who Sujal said he was taking in his car was Kashish while for Laksh it was indefinitely Kt.
S: Mukti can go with Laksh and Kt and I'll take Anjali and Kripa.
Ks: But I wanted to be with Mukti also….
M: It's ok Kashish, she said, holding her sisters hand within her own, I'm fine. Besides, this only a car ride.
A: That's ok, I'll go with Laksh and Mukti can go with Sujal Kashish and Kripa.
Kr: Are you sure Anjali?
A: Of course! I'm fine Kripa.
All of sudden a red Lambourgini backed out of the long driveway and came to halt near Sujal's black Mercedes which was where everyone was standing. The horn honked several times, calling everyone to attention. The window of the driver's seat rolled down dramatically, and it was none other than Angad, looking like a dashing model with his jelled dark hair and fresh appearance. He stared straight at Kripa, eyeing her light- weight black sweater and the lower half of her flowy pink skirt. He looked at her cute face, her light makeup and her innocent eyes which were gazing expectantly into his own.
A: What's this? No one calls me to the party? He asks jokingly, still eyeing his love interest.
S: I didn't know you were coming.
A: Party howe aur Angad nai aawe? Kamaal hai bhaiya, it's as if you don't' know me at all and he shook his head, smirking.
L: Well since you're here, maybe you can take someone, hmm lets see and he looked around at the girls.
A: Kripa's coming with me. Done! Kripa, get in. Kripa nodded obediently and walked to the passenger side of Angad's ostentatious car. He reached over and opened the door for her to get in.
A: Well, that's about it he said, his tone affirmative. Don't have room for more in my car tonight. Sorry to reject you beautiful ladies but space is a bit tight.
Anjali smiled and answered "No problem Angad. We understand" Angad winked at Anjali and said, "Good, well then, you two – he nodded towards Sujal and Laksh- can figure out the rest of the arrangements. Main chala!" Without another word, he closed his window and backed out of the driveway smoothly and swiftly. Soon his car purred away into the night.
Everyone stared at them for about a minute until Mukti broke the silence.
M: Ok guys, come on, decide quickly or else we'll spend the whole night here!
S: You're right! Ok, Mukti come with me and Kashish and Anjali can go with Laksh and Kt.
They all nodded, agreeing. Sujal, Kashish and Mukti drove away in Sujal's Mercedes while Laksh, Kt and Anjali followed in Laksh's blue Porsche.

About 45 minutes later, everyone was at the party enjoying themselves. The song Mauja hi Mauja was playing and the girls and guys were all dancing their hearts out on this song. Angad and Kripa were near the middle of the dance floor. Kripa was dancing to the beats, her hips swaying this way and that. Angad was behind her, also dancing, but all the time watching Kripa and the way she danced so gracefully.
Kashish was standing near Debonita's kitchen, drinking fruit punch and talking to arandom girl in her history class. Sujal was sitting across from her, drinking coke and pretending to watch the card game that was taking place in front of him, but all the time eyeing Kashish instead.
Kt was standing near the stairs talking to Kaajal who kept talking about Dev; how much she loved Dev, how much time she spent with Dev, how she was so happy she found Dev etc. Kt had half a mind to roll her eyes and walk away, but she stayed, smiling and nodding patiently while intimately trying to find a way off this topic. Laksh was standing near her talking to Dev who kept bragging about his amazing relationship with Kaajal. Laksh also felt just as insipid as Kt and wondered how to get out of this conversation. The entire time though, while being courteous to Dev, Laksh kept looking at the mirror across from him through which he observed Kt. Kt knew that and glanced at the mirror every so often only to find Laksh looking intently at her. She would remember the moment she had with him recently, remember him shirtless and blush, looking away. Dev and Kaajal however, who were so immersed in talking about one another completely failed to notice this.
Mukit was on the far side of the dance floor with a girl she recently met. The girl had shoulder length black hair, fair skin and dark almond shaped eyes. She was quite intelligent but when it came to parties she sure knew how to how have fun! Mukti and the girl were dancing along to the current track which altered to Pappu Cant Dance Sala. They joined in the laughter that rung out all over the house at the silly song, making Mukti totally forget about what was going on.

Prem and Kavya though were nowhere to be seen. Anjali on the other hand was sitting at a table in the sun room which looked out to the occupied large backyard. Debonita had thrown quite a large party in her grand house. Many people were outside, dancing underneath a white tent as well. Anjali though wasn't paying attention. She played around with the straw in her glass of soda, thinking about her moment with Kavya earlier on in the day. In the long while she had to think about all this, there was definitely one thing she knew for sure; Kavy was way more than just a friend to her. Way more. The kiss she'd shared with him had completely confirmed that. She had felt the sparks and the electricity that had flown around them in that moment and there was no doubt in her mind that she loved him. But…. wasn't this all happening a bit too fast? She wasn't so sure.
While Anjali was in deep thought, Kavya slipped into the sunroom. He had searched the entire house for Anjali and this was one of the few places left that she could possibly be. Fortunately, he was right. His eyes swept the room, people dancing, couples making out in the corner and finally rested on a beautiful girl in an astonishing red dress, lonely and deep in thought, His eyes rested on Anjali, analyzing her expression and trying to figure out what she was thinking about as well as whether she was in a good mood or not. He sighed giving up. He hid the teddy bear and box of chocolates he had gotten for her as a token of his love behind his back and confidently walked to her round white table and sat down across from her. Anjali lifted her eyes which widened a bit upon seeing Kavya. She wasn't expecting to see him here. "Kavy…." She muttered, surprised.
Kavya smiled at her expression.
K: Hey to you too. Chalo at least mujhse baat tho kar rahi ho.
Anjali tilted her head a little, bewildered by what he was saying.
A: What do you mean? She asked softly.
K: Anjali….woh… (he looked uncomfortable)..Anjali…I'm sorry…for this evening. I shouldn't have done that. It was too fast…and too public. I – wasn't thinking straight. I mean I was thinking straight when I said I love you because…because I truly do. You don't know how much! You don't know how much you mean to me. You're way better than everyone else! I guess I just lost my head after confessing… I was a jerk and didn't even let things sink in. I wanted it to be a beautiful moment when I confessed, something private. But out there – he waved his hand towards the people, indicating that they could've been watched that evening – in front of – ugh. I don't know. I'm just really really very sorry if I hurt you in anyway Anjali. That wasn't my intention, believe me. It just happened…here I brought these for you. Kavya placed the bear and box of chocolates on the table and pushed them towards Anjali. I'm really sorry he continued in a low voice, please accept them.
To Kavya's surprise, Anjali smiled and even laughed a little. She picked up the furry white teddy bear and hugged it, the fur that Kavya touched was now brushing against her smooth skin. Thinking this, she smiled wider and looked into Kavya's eyes.
A: I forgive you Kavy
K: Sach?
A: Mooch.. she completed
Kavya smiled. Anjali looked down at the box of chocolates and spoke.
A: I've been thinking for a long time now. Even before you came…whether all this was right, whether it should happen. I asked myself whether it was going too fast. I always thought Kavy, similar to you, that there is always a perfect moment for everything. The perfect speech, the perfect love confession , the perfect kiss… but now I realize that nothing is perfect.
Anjali looked at Kavya sincerely.
A: Before today, my life was so set, hardly any surprises. But today, things were different. Besides me spraining my ankle (she rolled her eyes), I also heard the one person I care about so much tell me that he loves me, and then kiss me right there without giving me a chance to think, or say or do or plan anything. But I realize now that these things can't be planned. Love just happens where it does and ppl express it whenever their heart tells them too. There is no planned or perfect moment for that. It just happens. And that's the beauty of love. The spontaneousness of it keeps us wondering what happened, hours after it occurs. The effect stays there, like yours stayed with me. Kavy, I realize that every moment in love is perfect in its own way, not as we plan, but as things turn out and I'm really happy for how things turned out.
Kavya's guilty expression turned into a joyous smile that lit up his face and touched his eyes. He was so happy that Anjali had forgiven him and was acceptant of his emotions…if only she felt the same.
Anjali looked at him and smiled. She saw the question in his eyes and realized that she should confess her feelings.
A: Kavy, there's one more thing, I have to tell you…
Kavya looked at her hopefully. Anjali looked down at her hands and started playing with her fingers. Should I tell him? She pondered. Then she remembered what she had just said that there was no one perfect moment in love, that every moment was perfect and meant to be, just the way it was. She took a deep breath and looked into Kavya's eyes.
A: I - ………. I love you Kavy…
Kavya's hopeful expression changed into one of utmost joy. He was ecstatic! The girl that he had fallen in love with as soon as he laid eyes on her was finally his! He got up from his chair and sprung over to Anjali, bending down, taking her hand and gently kissing it. Anjali felt relieved and content. She was feeling much happier seeing the brightness on Kavya's face, it lit up her night too…..
The lights around the room dimmed further and both Anjali and Kavya looked up. The song Bol na halke halke began to play softly. Kavya smiled and extended his hand out to Anjali. Anjali was so pleased. Her heart fluttered. But as she was about to place her soft hand into his, she drew it back nervously. Kavya's expression became a bit concerned. Anjali looked at him and nodded towards her sprained ankle. Kavya stared at it for a moment…considering… then he smiled and got up, placing his hand around Anjali's waist and helping her up, despite the questioning look in her eyes. He gazed at her, his face just inches away from hers. Anjali raised her eyebrows, curious to what he was doing. He smiled and placed her injured leg on his foot, with her other leg touched the floor.
Anjali was about to resist, draw back. She knew what he was doing. Kavya would mostly lead the dance. He was ready to take on half of her weight by placing her leg on his foot so Anjali wouldn't feel pain and she could gently sway with her other leg. She didn't want to hurt him, but he insisted. So she let half of herself be taken away with the guy to whom she had just confessed her love.
Dhaage tod laao chaanadani se noor ke
ghoonghat hi bana lo roshani se noor ke
Kavya took Anjali's hands and intertwined both their fingers. He looked into her eyes and she followed suit.
Dhaage tod laao chaanadani se noor ke
ghoonghat hi bana lo roshani se noor ke
They began to sway gently from side to side.

Sharm aa gayi toh aaghosh mein lo
ho saanson se ulajhi rahein meri saansein
Anjali looked down, unable to keep a smile off her face. Her cheeks were red. Kavya smiled wider.

Bol na halke halke, bol na halke halke
honth se halke halke, bol na halke
Both looked at one another again…and lost themselves in the moment…
Bol na halke halke, bol na halke halke
honth se halke halke, bol na halke......

Kashish was standing at the left side of the dance floor, silently taking in the spectacle of so many teenagers dancing. She thought about London and how similar parties over here were to the many parties her and her sisters had been to over there. The Sharma girls had been very popular at their previous college, Cambridge University. There wasn't one party, social gathering, girls night or sorority events they weren't invited to. Whatever the occasion the Sharma girls would always be there. Kashish went too of course, but she was always slightly shy. She was more innocent and meek than her sisters. She had a small group of close friends, and now looking at all these people enjoying their night, swaying their bodies this way and that to the rhythm of the music, she missed her friends terribly.
Before her eyes welled up, she decided to take some fresh air outside and turned around to head out. When she turned though, she saw a familiar pair of dark brown eyes watching her passionately. Automatically, her stomach erupted with the fluttering sensation of dancing butterflies and her cheeks flushed. The figure watching her came forward in his navy blue shirt (which he wore when he saw that Kashish was wearing this color) that was unbuttoned near the top and blue jeans.
S: hey Kashish, enjoying the party so far? Sujal asked, gazing intently down at Kashish, who raised her eyes to meet his gaze.
K: Yeah…it's nice she answered shyly. Sujal smiled at her modesty.
The track changed to Tu Miley Dil Kiley…. Sujal looked up at the speakers surrounding the room, playing one of his favorite songs.
S: May I have a wonderful dance with a beautiful girl? He asked Kashish in a gentlemanly manner.
Kashish flushed further and answered "yes", a serene smile giving off a beautiful glow to her facial features. Sujal took her hand and led her to the dance floor amidst the many couples. He faced her and raised their hands, intertwining his fingers with hers and placed one hand lightly on her waist, his light grip fitting in perfectly with her curve. Kashish's breath stopped at his touch and a small breeze slightly ruffled her hair. She closed her eyes, every cell in her body seemed alert to Sujal's touch. The butterflies in her stomach were now looping even faster and she was just wishing she wouldn't get sick and faint right there. Or worse, vomit.
Kashish placed her hand on Sujal's shoulder to which he grinned. They started dancing, their feet moving in unison. At one point, he whirled her around a bit and her back rested against his body. For a moment, her bare shoulder brushed against his chest and he closed his eyes, feeling the sensation. Kashish turned around again and looked at him, his eyes opening to see her blushing and looking uncomfortably at him. Sujal smiled and led her into the dance steps again.
After the song ended everyone clapped, as did Sujal and Kashish, coming out of their own romantic little world. Kashish looked around and touched her head lightly. She swayed a bit, losing her balance. Sujal caught her before she fell and said "Kashish!" surprised and anxious.
S: Are you okay?
K: Yeah…I'm fine she said, straightening up with Sujal's support.
S: I'll get you some water, stay here he said in an instructing voice.
K: ok she agreed nodding and stayed rooted to the spot.
When Sujal left, 3 guys came up to Kashish, surrounding her.
Guy #1: Hey babe what's wrong?
Guy#2: Uff….looking hot. What's a hottie like you stopping from dancing?
Guy#3: Come on sweetheart dance with me, he said getting close to her.
Kashish yelped. "Get away from me!" She said loudly with a disgusted expression.
Guy#1: Hey your not the only one who's gonna dance with her dude!
Guy#2: yeah… Let's share her. We all get some of her.
At that comment, all the guys started laughing. They started dancing all around Kashish, moving closer to her with each step. Kashish looked at them helplessly. She yelled "leave me alone!" loudly but to no avail. The music was too loud and it drowned out her voice completely. Tears began welling up in her eyes and the guys were delighted to see her weakness.
All of a sudden, the first guy fell over onto his side, hard, as if someone had punched him. It was none other than Sujal, whose sleeves were rolled up and hands were balled into fists. He glared at the guys with anger and hatred in his eyes.
S: You bas***ds… he muttered sinisterly and stepped forward to punch the others when they broke free and ran. The first guy got up off the floor, about to follow them when Sujal grabbed his hair and pulled forcefully. The guy screamed in pain. Sujal kicked him where it hurt the most and bent over, putting his face close to the guy's and said menacingly "Don't you dare EVER bother her again, or else I will hurt you so much you'll be begging for your death!" and with that, let go.
Kashish watched with terror as the guy painfully limped away. Sujal looked at her, his eyes turning soft and sincere. He held his arms open and Kashish ran right into them, crying into his shirt. He held her tightly against his body, running a hand up and down her straight back. He closed his eyes once again at this passionate moment. Feeling the girl he loved right against him made him angrier at those cheap guys for even looking at his Kashish with lustful eyes. His expression became pained and he said "tumhe koi hurt kare, mujhse bardash nahin hota Kashish, mere pyaar ko koi dard de, yeh mujhe kabhi bardash nahin ho sakta.
Kashish automatically disengaged herself from him, realizing what Sujal had just said and how tightly she was holding him. She looked into his eyes with her tear-stained face, inquisitively. Sujal opened his eyes slowly and gently wiped away the tears from her cheeks.
S: Tumhare aasoon mujhse bardash nahin hote Kashish…I love you. I promise I will never let anyone hurt you.
Sujal's expression was so genuine, so true that Kashish couldn't restrain herself anymore and threw herself against him, hugging him tightly as if she needed him more than anything.
K: Sujal I love you she confessed through a fresh stream of tears. I love you too….. she whispered against his shirt, the soft melody of her voice reaching his ears, even through the loud beats of the music.

Laksh turned around, not looking where he was going and bumped into a group of girls crowding around a mirror in the hallway. The girls waved and blew kisses toward him, all of which he ignored. He was too preoccupied with trying to find Kt, that nothing even mattered to him. He stopped and rubbed his forehead. Kahan jaa sakti hai woh… he wondered. There was a door ahead leading to the backyard. Following his heart, he went towards the door and walked out on to the brightly lit back porch which overlooked the humongous backyard. A big white tent was clearly visible under which many individuals were dancing to the loud music. When Laksh looked harder, he saw a figure wearing a sparkly blue sleeveless top with a long dark blue skirt. A slim figure with long black hair that Laksh knew was silky. He stepped forward to go to her but then remembered how uncomfortable Kt felt when she saw him watching her. All she seemed to do was blush around him and he was sure that she didn't act that way with anybody else. So he decided to watch Kt from afar, to observe the natural Kt and how she did everything. He leaned against the doorway, crossing his arms and watched the girl of his dreams….
* * *
The music was pounding throughout the tent and Kt didn't like it at all. She covered her ears with her hands and continued searching for Kaajal whom she came here with a couple of minutes ago. Loud music often didn't bother Kt, but this was just way too loud. Plus, this song was extremely fast and had a lot of beats, none which Kt liked. She preferred more softer kinds of music like romantic songs. She walked past several couples dancing, a group of girls who seemed completely wasted and a group of guys who were drinking alcohol near a table that was filled with it. Kt was about to turn around and head back the other way when all of a sudden, a drunk guy caught her arm and spun her around to face him.
Guy: Hey hottie, what are you doing wandering around all alone? Come and have a drink with me, he slurred, a full bottle of alcohol in his hands.
Kt: No thanks, Kt replied neutrally, attempting to pry the guy's fingers off her arm.
It didn't work. He just tightened his grip, making that area on her arm turn red. Kt winced. "Let-go-of-me!" She struggled actively, twisting her arm this way and that. But the guy was too strong. Instead of letting go, he took the open bottle of alcohol and splashed it all over her clothes. Kt gasped in horror. Her clothes were ruined, dripping wet and she wreaked of alcohol. "No!" she managed to choke out, still staring down at herself horrified. With the other hand now free too, the guy reached out for Kt's other hand but someone firmly grabbed his wrist and twisted it forcefully.
"AAAAAAA" the guy yelled out in pain. Laksh stepped forward, glaring at the guy with immense anger and loathing in his eyes. It was Laksh who had twisted the guys wrist and now it was Laksh who kicked him in the stomach and then in the chest. The guy fell onto his back writing in pain. Laksh continued to glare at him, unfeeling, unmoving. He didn't care if he nearly killed that idiot, he didn't even care if the guy died. There was only one person who he cared for more than anyone, only one person he would go to any length to protect…his Kt.
Laksh kneeled down in front of the injured guy and grabbed his collar, pulling his face up.
"You da*n b*****d… you b***h… Laksh hissed sinisterly.
The music continued to pound around them and people continued dancing, except for those who were near enough to see the spectacle between Laksh and the guy unfold.
"Don't you dare hurt Kt, ever! Understand? A**h**** like you aren't needed in this world and I can take you out right now" – Laksh raised a fist toward the man's head and Kt reflexively grabbed Laksh's shoulder, shaking her head weakly, then turned and ran away, people staring after her – "but I've got other obligations, other people to care about. I can't waste myself for a person like you. You try to do that again, to anyone and I swear I'll call the cops! Then, you're their problem…or victim should I say…?"
Laksh smiled menacingly and released the guy, allowing him to drop to the floor and continue his suffering and agony. Laksh gots up and turned around, knowing that Kt wouldn't be there. He had felt and heard the swoosh of her skirt brushing against his back as she spun around and darted away. Laksh looked at a girl standing directly in front of him and asked "which way?" she pointed to the back porch. And there, beneath the steps and close to the beautiful green shrubbery dimly lit from a light above, stood Kt, alone, hugging herself, her figure shifting every now and then from the sobs that Laksh knew she was trying to keep in but couldn't. His heart melted and he ran to Kt.
Kt had her arms wrapped around herself, ashamed and feeling a bit chilly. She had forgotten her light weight sweater in Laksh's car. She sobbed, warm tears gushing down her face. Kt grabbed the wooden banister and leaned into it, her sobs altering to full out crying now. She was hating herself right now, hating that her bare shoulders were exposed, hating that her top was sticking to her skin, showing every curve in her body and emphasizing all of her features. All of a sudden, strong but gentle hands touched her shoulder and turned her around. Laksh stared down at Kt's tear stained face, with tears welling up into his own eyes as well. He inhaled the fresh clean air, Kt's sweet scent along with it, attempting to hold back his own tears for his love.
He opened his eyes and placed his hand underneath Kt's chin, pulling it up so she could look at him. Her eyes though didn't comply. Though her head was lifted towards Laksh, her gaze was to the right of his face. Laksh knew that Kt felt horrible and was too ashamed right now. His eyes wandered down to her wet clothes, the distinct features of her body and her arms wrapped around herself protectively. Laksh closed his eyes suddenly, a surge of anger rushing through him at the guy who had done this to Kt. He opened them and shrugged off his denim jacket and placed it around Kt's shoulders gently.
The warm feel and the strong perfume scent of Laksh's jacket seemed to wake something up in Kt and she finally shifted out of her statue-like state. Her right hand traveled up her chest and past her shoulder up to Laksh's jacket, tugging it closer. Then she let go, putting one arm in one sleeve and the same with the other. Kt pulled the jacket closer, hugging it and shutting her eyes, as if trying to forget what happened. After a minute she opened them and looked up to see Laksh staring into her eyes passionately…. She stared into his…. Both stayed away from speaking…all they did was gaze at each other…drinking in the others perfect complexion as if they could never have enough… the song Ab Mujhe raat din… Tera hi khayaal hai… plays and Laksh imagines this:
http://www.youtube.com/watch?v=ZSp419TvA54
Laksh and Kt continue to stare at each other…. a light breeze caresses Kt's back and lightly blows some of her hair onto her face. Laksh reaches out and touches her hair, running his fingers down and feeling the softness of it…and tucks it behind her ear. At that touch Kt snaps out of her reverie and looks down..then up again at Laksh who also snaps out of it but continues to look at Kt nevertheless.
Kt. Thank you…thank you so much Laksh…
Laksh touches Kt's face and brushes the last of her tears away and responds :
L: Dosti main no sorry and no thank you…
Both Laksh and Kt smile.

Kripa is coming back from the drink table, a glass of fruit punch in her hand. She looks hot and stunning as she walks. She passes the hallway and is about to pass the staircase on her left when all of sudden, a strong hand grabs her free left hand and yanks her to the left. Kripa's glass falls on the floor, shattering into tiny pieces while she hits a muscular chest and grabs hold. She takes a sharp breath and looks in front of her...... into the impish eyes of her playful lover.
K: Angad… she mutters, aisa kyun kiya? Dekho tum ne glass bhi todh diya!
Angad wraps his arms around Kripa's waist, smiling.
A: Tho kya? Yahan par tho har koi glass thod tha hai apne pyaar main kho ke…
Kripa looked confused.
K: matlab kya hai tumhara?
A: matlab…. Angad turns Kripa to the left a little bit and gestures toward the floor. Almost at every corner, there lay a broken glass with drinks of every color spilled out and covering the tiny glass pieces. Above it and a few inches to the back were a couple carrying out their public displays of affection. Angad watched Kripa's expression as she understood what he meant. She turned back at him, smiling, her cheeks turning into the color of light pink roses.
K: Poor Debonita….she'll need so many new glasses….
A: I was wondering whether we should break ALL of them…. And winked, tightening his grip on Kripa's waist.
Kripa giggled and buried her face in Angad's shoulder, hiding her laughter, her embarassment and her euphoria… she was soo happy and yet so shy at this moment. I mean…it couldn't be bad doing what so many other people were doing…it wasn't as if she would go out of her limits… I mean there were so many people there so how could she possibly do that? How could anyone? With this notion in mind she stayed still where she was…breathing softly as Angad's lips touched her cheek bone, then softly caressed down to her neck…kissing every single spot they rested on. Kripa's heart fluttered and she gasped, holding Angad tighter. But he merely continued….he knew she didn't want him to stop…he didn't want to either.
But as he was kissing her under the dimly lit stairs, a girl was walking over to them, her dark hair bouncing in the back as she got closer. "ANGAD!!" she yelled loudly. Angad stopped abruptly and opened his eyes, looking up unwillingly and Kripa let go, stepping away from him, her cheeks crimson. Angad saw the familiar girl walking towards him and groaned internally. She'd ruined such a perfect moment!!!! He forced a pleasant smile on his face, planning to send her away quickly. The girl got closer and automatically introduced herself to Kripa.
Girl: Hi! I'm Simone…Angad's..ex… and um you are? Oh!!! Wait! You must be one of the Sharma sisters right? I'm so sorry I haven't had a chance to see you earlier, I was just so busy. Hi Angad!! Simone embraced Angad quickly, throwing her full arms around him and then taking them back before Angad could pry her loose.
Angad looked unharmed but he cast a glance at Kripa nervously…wondering what she would think.
K: umm hi… I'm Kripa…nice to meet you… she said cordially, yet uncomfortably.
S: Kripa… hmm… good name. So anyway it looks like you two are pretty close. I mean you guys must know EVERYTHING about each other!! So Kripa, you must know that Angad is such a great singer and musician! He's unbelievable!!! Angad must be singing to you all the time na…. like he used to do for me….
Simone emphasized the "me" part and looked at Kripa critically…a scornful look somewhere in her eyes, wanting to know how far Angad and Kripa had gotten and trying to find the weakness in their relationship…..she had found it.
Kripa looked at Angad then back at Simone. She felt hurt. Angad sang to her everyday? He….he..doesnt sing to me…. Not once…not ever…. Kripa hid her pain well but Angad could see right from her eyes that she wasn't well. Simone on the other hand was too busy with her own glee at Kripa's silence to notice anything else.
K: woh umm…
S: Nahin sunaya Angad nai tumhe? Hmm….. Angad I thought you only sang for special people… oh… well whatever. Listen Angad you have got to sing today!! Please please!!
Simone grabbed Angad's hands tightly and he pulled it away forcefully.
A: No simone, Im not in the mood… he said, clearly pissed off. His eyebrows creased together and reached for Kripa's hand, to take her away and explain but Simone cut him off.
S: No Angad you have to sing for me! Come on please!!! For us!! She corrected, pointing at the crowd of dancing people and herself, making sure to ignore Kripa standing there still looking uncomfortable.
A: Simone! Angad said sternly. But it was no use. Simone yelled to the people standing nearest to them who knew that Angad could sing and play music really well and asked them if they wanted to hear him sing. They became excited and yelled back "Yeah definitely!" When Angad refused again, Simone and the people started chanting "Angad! Angad! Angad!" very loudly and soon the entire dance floor followed suit. Now it seemed like he didn't have a choice. Simone shoved him onto the dance floor and the crowd made way from him as he stumbled into the middle.
Angad cast a longing look at Kripa, who looked at him hurt at first, then turned away with anger and even jealousy. This made Angad feel furious toward Simone. He was never happy with her in his life and right now he just wished that he never knew her, never met that sharp thorn that seemed to pierce his happiness. He wanted to punch her and utter a stream of profanities, but she was a female and he had to stay within his limits even though he had a temper problem. If it was a guy……he would've just…..killed him… for hurting his Kripa, his pyaar, and thus a major part of his life, or full life really…since she was the only one that he now lived for.
Angad walked over to the DJ and said something that not many people could hear. The DJ nodded, handing him a microphone and whispering to the band sitting off to the side. They nodded and got up, taking place beside their instruments and started to play.
Angad crossed over to the middle of the dance floor and stared at Kripa who was looking the other way, avoiding his gaze. The crowd continued to chant his name, louder and louder as the seconds ticked by and finally, the music began and Angad started to sing….
Mm hm hm, mm hm hm hm hm
Mm hm hm hm hm, mm mm mm mm mm mm mm
Dil ko tumse pyaar hua, pehli baar hua
Tumse pyaar hua
Main bhi aashiq yaar hua, pehli baar hua
Tumse pyaar hua
(Chhaayi hai betaabi
Meri jaan, kaho main kya karoon) – 2
Kripa looked at Angad, her breath catching at his words, then she saw Simone's smiling face and looked away.

Dil ko tumse pyaar hua, pehli baar hua
Tumse pyaar hua
Main bhi aashiq yaar hua, pehli baar hua
Tumse pyaar hua
Oh, kho gaya main khayaalon mein
Ab neend bhi nahin aankhon mein
Karvatein bas badalta hoon
Ab jaagta hoon main raaton mein
Ab doori na sehni, har lamha kehta hai
Na jaane haal mera aisa kyoon rehta hai
Main deewana tera ban gaya jaane jaana
Main fasaana tera ban gaya jaane jaana
Haseena gori gori, churaaya chori chori
Churaaya dil chori chori chori chori chori
Kripa looked up again straight at Angad who was still gazing at her. Her heart rate accelerated, a reaction she couldn't stop. She tried to breathe. It was so hard…she felt such a longing for him…listening to his words…as if they were meant for her and only for her…her soul was touched…she looked down.

Dil ko tumse pyaar hua, pehli baar hua
Tumse pyaar hua
Main bhi aashiq yaar hua, pehli baar hua
Tumse pyaar hua
Aarzoo hai mere sapnon ki
Baitha rahoon teri baahon mein
Sirf tu mujhe chaahe ab
Itna asar ho meri aahon mein
Tu keh de haske to tod doon main rasmon ko
Marke bhi na bhooloon main teri kasmon ko
Main to aaya hoon yahan pe bas tere liye
Tera tan mann sab hai mere liye
Hai kya haseen nazaara, sama hai pyaara pyaara
Gale laga le yaara yaara yaara yaara yaara
Main bhi aashiq yaar hua, pehli baar hua
Tumse pyaar hua
(Chhaayi hai betaabi
Meri jaan, kaho main kya karoon) - 2
Kya karoon, kya karoon, kya karoon
The entire room burst into applause as Angad sang the final lines. He didn't care for his audiences reaction though…all he cared for was Kripa's…. Kripa was looking at her feet, with tears brimming her eyes. She loved Angad and it was so difficult to feel mad at him, she couldn't even look at him, afraid that he'll see her love for him right there though she was trying to be resistant now. He had a good relationship with Simone in the past….
Simone went on to the dance floor and put her arm around Angad.
S: See everyone? Isn't he a great singer? Aren't you glad that Angad performed for us today?
YES!!!!!! Cheered the crowd.
As everyone quieted down, Simone said
S: What was that song though? I've never heard it before….
People who were standing near enough heard her, including Kripa.
Angad raised the microphone to his lips and slipped out of her hold, walking coolly.
A: That's a great question Simone! Hey everyone! Simone just asked me what song I sang… she didn't recognize it at all. Did any of you?
Many people shook their heads in the audience.
A: It doesn't seem like I would sing a song that's soo….deep. Actually, I don't think it's only my songs that have changed…I think I have too…internally. I wrote this song a couple of hours after I realized the purpose of my life….the girl that was always in my dreams walked into my house in reality. She took my breath away in one instant. She's all I can ever think about…she's all I've ever wanted and more… a gift from God. Kripa….you are my life now… he said passionately.
The crowd stared, touched by Angad's love for Kripa. Kripa looked at him, her tears finally falling from her eyes. Yet no others came. A tear on each cheek and that was all. She was too surprised for anything, though she shouldn't have been, for how can someone who loves her so much feel the same for anyone else? She felt stupid for believing in Simone and Angad's relationship….the real relationship was hers and Angad's…. The crowd opened up and cleared the pathway between the two lovers. Simone stared at Angad in shock. Not only had Angad insulted her in public (since they all knew that Angad and Simone were ex's) but he had declared his love for Kripa and denied his life before, the life in which she had existed. It was as if he had literally just taken her out of his life…presuming his old life, his old girlfriend an insignificant thing.
Kripa was rooted to her spot. She couldn't move, couldn't walk towards Angad….all she could do was stare into his eyes and see his love for her, the truth behind his heaven sent words… Angad saw Kripa's expression and smiled, his nervousness and anger disappearing completely from before. He slowly walked towards Kripa, the entire room silent, watching. He looked down into her eyes and brushed the tears off her pink cheeks, then mentioned "I love you" softly…he bent down and kissed her outright…right on her lips…preventing her from saying anything. Instead she held onto his shoulders with her hands tightly and kissed back with full force. Angad was surprised but grateful all the same and accepted her emotions…letting her know his as well. The crowd broke out into a applause once again, as the couple broke apart and settled into a close embrace.

Outside Debonita's brightly lit white house, an Infiniti G35 pulled into a free parking spot across the street. Prem stepped out in his baggy blue jeans and a large, hooded v-neck black shirt that exposed some of his muscular chest. He surveyed Debonita's house and smiled. His tense features relaxed as he thought about Mukti and how she wasn't going to be there…Mukti. Just the thought of that basanti made his mind go beserk! He had no idea why…
Prem crossed the street and within a minute, was already standing inside on the dance floor amongst so many people. Girls came and greeted him, embracing him then pecking his cheek. He greeted them, smiling; his old life was back. Guys came and slapped him on the shoulder, shook his hand and performed other greeting gestures. Debonita also came and hugged Prem, telling him she was glad he came and that he should enjoy the party.
Prem wandered over to the small barlike setup in the corner, where a couple of guys who looked like potential bartenders were serving up alcoholic drinks. He sat down at one of the stools and ordered one small drink. While he was waiting, the DJ announced that from hereon, they'll be playing softer music and soon enough the beginning music of Ajab Si started playing.
The bartender slid Prem's yellowish tan colored drink onto the table and Prem caught it, raising it to his lips and taking a sip. He serenely watched couples swaying gently, hand in hand, to the soft music. Watching them, he slowly slipped into his own reverie, his own private desire which he couldn't understand yet. In his mind, Prem imagined himself dancing with Mukti. He was wearing the same outfit, black hoodie and blue jeans whereas Mukti was wearing a short sparkly black dress with thin straps. Ajab si continued to play…
Aanhko mein teri ajab ajab si aadayein hai
Prem and Mukti were staring into each other's eyes, his hand on her waist and hers around his shoulder.

HOh, Aanhko mein teri ajab ajab si aadayein hai
Dil ko banade jo baatang saanse,
Yeh teri woh hawayein hai
The wind blows Mukti's hair to the back of her face, she continues to gaze at Prem, into his eyes..down to his nose, his lips. Prem turns her around gently till her bare back touches his chest, both close their eyes and continue to sway slowly from side to side.


Tere saath saath aaisa koi noor aaya hai
Chaand teri roshni ka halka sa ek saaya hai
Prem turns Mukti around to face him.
Teri nazaro ne dil ka kiya jo hashar, asar yeh huwa
Prem and Mukti both took a step back, and spread their locked hands out to the side.
Ab inme hi doob ke ho jaoon par, yeh hai duwa…
They both take a step closer again and Prem twirls Mukti around, catching her with his arms and pulling her close to his body. They both stayed locked that way with Mukti's arms on his back and his face buried in her neck, breathing in her fragrance as the music continued to play.
Suddenly, Prem snapped out of his imagination as another guy came to take a seat beside him. Prem scowled at where his imagination had taken him. His temper began to rise again with the thought of Mukti, and he ordered more drinks, swallowing them rapidly, one after the other.

The back of Debonita's house was very dim. There was a small yellow light that lit up
the short hallway. There was a door that led outside at the far left corner, a small bathroom next to that, then, on the other side, there was a door that led to a wide dark garage where only a ray of dimlight entered through the open door, exposing the cemented floor, a glint of a red car which many knew to be Debonita's Mazda 6 and other items, both large and small that were too difficult to make out in the dark.
Right outside this garage, Jay was speaking in low urgent whispers to a handsome dark-haired young man. The guy looked to be a college student. He was nodding obediently as Jay gave him instructions. He appeared to be a bit nervous, but then contorted his features so that his emotions wouldn't be expressed so visually, and so that Jay could trust him with the task he was being given….
J: And remember, guard the door at all times! Jay warned him.
Guy: Yes of course The guy replied back.
Jay walked into the dark garage, slowly, dramatically, taking his time. He had a strange smile on his face, as if he was experiencing some sort of pleasure. He walked into the garage and stood their waiting. He nodded at the young guy who then nodded at Debonita, who then left the hallway, her skirt swishing this way and that as she walked back to the dance floor.
* * *
Mukti was standing near the dance floor looking down at the empty cup in her hands. She moved her finger along the smooth rim of the cup, apparently lost in thought. Debonita made way through the crowd and walked up to Mukti.
D: Hi, you're Mukti right?
Mukti looked startled for a second, but then replied back:
M: Yes I am she said smiling.
D: I'm Debonita, host of the party, she flung her hair back proudly.
M: Oh it's nice to meet you
D: Um hm, same here. Umm I wanted to let you know that there's someone trying to find you…she said that she's been asking around for a long time but didn't know where you were.
Mukti got a bit tensed when Debo mentioned "someone" but then relaxed as she said "she" instead of "he."
M: Oh who is it? Is she still looking for me? Where did u see her?
D: I'm not really sure who it was, and yeah she's still looking for u. I saw her in the back by the garage.
Debonita pointed to where she had come from. Go straight down there into that hallway, she should be over there somewhere.
M: Ok thank you!
D: No problem
Mukti walked away, flinging her cup into the trash can as she passed by and disappeared amongst the noisy crowd. Debonita smiled triumphantly.

In the large living room, the song Khuda Jaane from Bachna Ae Haseeno begins to play. The music is heard all around the house, in every room and even outside. Couples begin to take eachother's hands and gaze at one another. Those who didn't dance before get up and come to the dance floor with their significant other hearing this beautiful song….and everyone begins to dance as the music begins to play…
Aaa aa….
(Male)
Sajde mein yun hi jhukta hoon
Tum pe hi aa ke rukta hoon
Kya yeh sab ko hota hai
Angad and Kripa are dancing gently, side to side. Angad looks into Kripa's eyes intensely and smirks. He raises her hand up to his lips and plants a kiss there, making Kripa blush.
(Female)
Hum ko kya lena hai sab se
Tum se hi sab batein ab se
Ban gaye ho tum meri dua
Kripa looks into Angad's eyes and smiles. She turns their linked hands around so Angad's hand is on top. She brings it down to her lips and does the same that he did to her. Both grin….
(Male)
Sajde mein yun hi jhukta hoon
Tum pe hi aa ke rukta hoon
Kya yeh sab ko hota hai
Sujal and Kashish are standing near eachother holding hands. He is in front of her. Responding to the lyrics, he bows down to her, his knees touching the floor, then looks up at Kashish sincerely as if he was completely hers and that she had stolen his heart.
(Female)
Hum ko kya lena hai sab se
Tum se hi sab batein ab se
Ban gaye ho tum meri dua
Kashish gasps slightly, surprised that Sujal would do that, that he loved her so much. She shakes her head slightly, her eyebrows creased in wonder. Sujal stands up, holding her hands and they both embrace slightly, continuing to move lightly to the rhythm of the music.
Khuda Jaane ke mein fida hun
Khuda Jaane mein mit gaya
Khuda jaane yeh kyun huwa hai
Ke ban gaye ho tum mere khuda
Both AK and SK are shown. Both Angad and Sujal and Kripa and Kashish take a step back from one another. The A and S twirl around their respective lovers and cease when Kripa and Kashish are resting against them, the girls backs touching the guys chests….
Tu kahe to tere hi kadam ke
main nishanon pe
Chalun rukun ishaare pe
Tu kahe tho khwabon ka bana ke
Main bahana sa
Mila karu sirhaane pe
Outside, Laksh looks up toward the speakers, hearing the music and smiling slightly at his favorite song. He looks down at Kt, a question in his eyes. Kt looks into Laksh's eyes and nods a little, accepting his unspoken request. They both continue to stare at one another. Kt reaches out and touches Laksh's cheek, mesmerized by his cute and innocent look, his manner. She loses the self control she usually has on herself, and lets herself get lost in this beautiful moment with her love. In this moment, she doesn't realize that she is completely given herself over to him….
Ohhh
Tum se dil ki baatein seekhi
Tum se hi yeh raahe seekhi
Tum pe marr ke mein tho
Jjee gaya
Laksh looks at Kt's hand on his face and closes his eyes. He raises his own hand and takes hers, stroking it gently and moving it past his nose…breathing in her scent. Laksh opens his eyes to see Kt entranced, gazing at him and his subtle actions. He places Kt's free hand on his shoulder and puts his own hand on her waist and they begin to sway with the music…..
Khuda Jaane ke mein fida hun
Khuda Jaane mein mit gaya
Khuda jaane yeh kyun huwa hai
Ke ban gaye ho tum mere khuda
AK, SK and LKT are seen embracing one another passionately, as if all they need is one another….
Dil kahe ke aaj tho, chupa lo tum
panahon mein
Ke darr hai tum ko kho doonga
Dil kahe ki sambhal zara khushi ko
Na nazar laga
Ke darr hai mein tho ro dunga
Kavya looks at Anjali with worry. As if in response to the music…he would lose her somehow. He strokes her cheeks gently with his other hand on her waist. He closes the distance between them and hugs her tightly against himself…not wanting to let go…
Hooo
Karthi hoon sao vaade tum se
Bandhe dil ke dhaage tum se
Yeh tumhe na jane kya hua
Anjali senses his emotions. As Kavya's grip loosens a bit, she pulls him away from her to look at his expression. He is looking down at the floor, his head bowed to Anjali in submission. Anjali raises Kavya's chin with her finger, and shakes her head slightly… conveying that he'll never lose her..that she'll always be there no matter what. Both smile at one another respond physically to the music…..
Khuda Jaane ke mein fida hun
Khuda Jaane mein mit gaya
Khuda jaane yeh kyun huwa hai
Ke ban gaye ho tum mere khuda
All four couples are seen dancing exuberantly with one another. All they can see in this one moment is no one but eachother. Angad-Kripa, Sujal-Kashish, Laksh-Kt and Kavya-Anjali look so content…. They complete one another…they have found their true love… Khuda Jaane continues to play as scenes fades…..

Mukti was at the back of the house now. She looked around at her eerie surroundings. This place seemed so quiet and secluded in comparison to the rest of the packed and noisy house. A breeze wafted in from the back door and Mukti shivered a bit. She placed her arms around herself protectively and slowly stepped forth. There was no one around, except for a young dark haired guy at the far corner who seemed busy with his cell phone. He watched her out of his peripheral vision, unnoticed by Mukti. Mukti felt like asking him whether he saw a girl around here somewhere, but didn't feel like disturbing him. She looked to her right and there stood a door, ajar, but not exactly too inviting. She tightened her grip around herself and stepped in.
M: Hello? She asked meekly, now stepping forward into the darkness. For a second, her voice reverberated around the room, as if it was empty, as if no one was there. In her mind, Mukti felt thankful. She wanted to be out of there as soon as possible and now that no one was there, she could leave quickly.
At that thought, another voice spoke somewhere near her. The voice was deep and menacing.
J: Hello….Mukti… The sinister sound echoed around the large garage.
Mukti went rigid with terror. Her eyes went wide, so wide that she felt they would pop out of their sockets!!!! A shiver ran up her spine and a lump formed in her throat. She couldn't scream anymore even if she wanted to. It was as if her throat was clogged up and all she could do was sob. But how could she be so weak in front of her enemy? Mukti whirled around about to head out when a hand grabbed her upper right arm in the darkness and yanked her against the wall. Her head hit the cemented wall, sending a sharp pain in the middle and bringing tears to her eyes. She was helpless now, hopeless against this merciless creature standing before her.
As her eyes adjusted to the darkness, she could see the white glint of a pair of eyes and a mouth that was pulled up into a big smile that bared teeth through the blur of her tears.
M: Jay…she whimpered.
J: So we meet again love….
Both Jay and Mukti were silent for a moment, then he continued.
J: Ah…this brings back so many memories doesn't it?…though..at that time it wasn't this dark, he frowned and looked around. His eyes landed on a string slightly above and to the left of Mukti's head and reached out to pull it. A small dim light clicked open, smaller than the one in the hallway. Jay smiled, satisfied. "Well, this will do."
Jay's thirsty eyes ran along Mukti's pale cheeks, down to her fair neck, over her bare arms, her white dress that glinted slightly, her smooth legs and down to her feet, the toes of which appeared to be bunched up tensely. Jay ran a finger along the length of Mukti's arm, sending a wild shiver all over her body and making her gasp sharply. Jay's eyebrows creased for a moment, but then relaxed as his finger continued to her hand which was balled up to a fist defensively at her side.
J: Hmmm this is way better than the last time though…last time, I didn't get to accomplish what I wanted to….but this time….this time should be different….
Mukti remembered all too well what Jay was speaking of and in an instant, all her memories of Jay came rushing back to her:
The first time she met Jay at Cambridge University in London. People were spreading rumors about him having behavioral problems but she didn't care. He appeared to be sweet and all she wanted to do was extend a hand of friendship towards the sweet young boy sitting at the far side of the canteen with textbook in front of him and his lunch to the left. She had introduced herself and almost instantly, both became friends. They shared a similar taste in music, food, movies etc. Months passed by and Jay and Mukti's friendship became stronger. They loved hanging out with one another. They called each other often and when they were at college, they were usually with one another. Gradually though, things began taking a turn for the worse. Jay began getting furious at any guy who attempted to talk to Mukti, even if it was a simple question he wanted to ask. He constantly asked her whether she had any guy in her life or had love anyone and always, her reply was no. She began to see a difference in Jay as he prevented anyone from coming close to her. He became obsessive over her. Mukti's sisters started to worry about her and warned her to stay away from Jay. Unfortunately though, Jay had found out and started acting more of Mukti's body guard and even prevented her from coming in contact with her sisters when she was around him.
He became hesitant to let her go home and he would try to make her stay with him as much as possible after college. Jay would start coming really close to Mukti, making her feel uncomfortable. When Mukti finally decided to voice her concerns and tell him to back off, he screamed out that he loved her and loved her like crazy!! He grabbed her arms tightly, digging his nails into her fair rosy flesh and making her bleed. Mukti had screamed, in pain and in shock. She threw Jay off of her and told him to stay away, that they were just friends and nothing more. After that incident, Jay called her excessively. When she altered her cell phone number, he called her house, worrying and infuriating her parents. He would stand outside of her house for hours, waiting for her to come out and trapping her in. Numerous times, Mukti's parents called the police and had him arrested, yet Jay's own wealthy father bailed him out each time.
Then one day, Jay's parents came over along with him asking for Mukti's hand in marriage!!! Mukti and her sisters were grossed out and appalled at this shameless guy. Apparently, he was ready to do anything to get the girl he obsessed over…anything. And he did just that when Mukti's parents rejected the proposal outright, accusing Jay and his parents of being both shameless and disrespectful to a family's wishes. Jay's family even spread around rumors that Jay and Mukti were going to be married soon so she was taken!
All of a sudden, Jay stopped all contact with Mukti, no phone calls, no standing outside her house, no nothing. She didn't even see him at college anymore. It was odd…yet relieving. However, One day, she was walking down the car filled parking lot at the university, deserted and devoid of any human presence besides herself, or so it seemed. When she got to her car, a strong pair of hands suddenly grabbed her and yanked her, pulling her against a big red jeep close by. It was none other than Jay, his eyes narrowed with intense anger and his teeth clenched. His dark eyes bore into hers, he breathed heavily, his bare chest heaving up and down. Mukti stared at him in shock
M: Jay! She yelled.
She was more concerned about his current condition than her own safety. His red plaid shirt was ripped down the middle, exposing his chest. Mukti caught sight of a thin red line on his chest that was mostly covered by his shirt. She gently lifted his shirt and gasped, dropping it instantly. There, under his shirt, was the name Mukti, carved in blood. The blood had dried up, but it was dark, signifying that it was still fresh and probably pierced a couple of hours ago. This was confirmed when Mukti's eyes scanned down to Jay's jeans pocket at the side, which held a knife face down, and blood soaking through to the outside of the light blue denim.
M: Jay....!! She said loudly, her voice shaking.
J: I love you Mukti… he breathed against her face… I love you… and today I will make you mine! Steal you away from this world! You only belong to ME!!!
With that, Jay pulled Mukti against him and yanked open the door to his jeep, throwing her in mercilessly. Mukti landed on the seat, her body sprawled and twisted at an odd angle. She lay there for a second about to get up when Jay pushed her back down. He was about to crawl into the jeep on top of her when all of a sudden, a girl came running out of the university with Security Guards at her tail!
"There!" She cried. "There! That's him right there! He's the one who had the knife!!"
"Hey You!" The Security Guards yelled.
Jay turned around and in that instant, Mukti got up, shoving her hand into his face and pushing him back down to the ground. She jumped out of the jeep, panicking and fell to the floor. She heaved herself up and ran…ran for her life…ran from that one person who once use to be her friend…but now was no one but her….her…..he could've been her…..NO!!!! She was afraid to think of it…to say it….the relationship that would have formed if she had let him done what he wanted to do. Mukti kept running, her heart beating so hard it felt as if it was going to drop out of her chest or just fail right there. She heard the security guards yell "NO" as she passed them….she heard an engine roar and zoom away as she ran…. And she just kept running…never stopping….just running……
Mukti gasped. She was shocked by these flashbacks. She remembered why her family had moved here….because of him…because of Jay…. Her father's business was doing good in London…but Jay was ruining Mukti's life and her family could not stand back and watch. And now that they had finally provided her with a new life…it was going to be ruined..again…by the same person who messed up her life in the first place!
Jay observed Mukti's expression and frowned. He ran a finger along the side of her temple and down to her chin. Mukti's eyes were so wide, she was so frightened it was as if she had seen a ghost! She began shaking and her head commenced to perspiring. She couldn't let this happen..no.. but how would she make him stop? She opened her mouth to scream but all that came out was a weak whimper. Tears began rolling down her eyes and Jay wiped them off with his finger, holding it up to the light and staring at the glistening droplet on his skin. He smiled.
J: Finally…….. the day I've been waiting for is here…. He turned his attention to Mukti. Shhhh….stop crying love. I promise not to hurt you too badly. I just need to guarantee, that you'll be with me….forever….
Mukti knew she was helpless and her body and mind finally received this message. She couldn't go through this, just couldn't. How would she be able to ever live with herself? But she couldn't do anything. Nothing. Her future was now hopeless. Lost. Slowly, her vision began to get hazy, even with the blurriness produced by her tears. Her eyesight began to dim…..the brightness continued to decrease, until all was black. Mukti couldn't see anymore. Her body went limp in Jay's arms. Mukti had fainted, her brain had shut down from the excessive shock.
Jay stared at her, appalled for a moment. He shook her slightly but she didn't wake. Jay sighed.
J: I guess it's better this way for you. Forgive me Mukti. And leaned down to her face, brushing his lips against her cheek.
At that moment, out in the hallway, the girl that Mukti had been speaking to earlier walked in from the back door with a cup of punch in her hand. She continued forward, failing to notice an empty glass on the floor a few steps ahead.
The guy who Jay had been talking to earlier was guarding the garage door, holding the handle so it would appear to be closed though it was just slightly open. He wasn't paying attention to what was going on in the garage. He was too busy, lost in his own thoughts…until he saw that dark haired girl walk in from the doorway, her hair ruffling towards the back of her head as she walked. He was mesmerized by her….her innocence…her beauty…. He was at a loss for words.
All of a sudden though, the girl tripped on the glass. She fell backwards, her hands out to her side. The young guy quickly rushed forward and seized her before she could hit the floor. She grabbed him protectively, throwing her hands around his neck and bringing herself closer to him. The cup dropped from her hands and spilled red liquid onto the floor. A couple of seconds later, she realized the position she was in and loosened her hands from around the guy's neck. She stared at him and he at her, bringing her gradually into an upright position.
At the same time, Prem stumbled in from the living room where Khuda Jaane was still playing. He was completely drunk by this time. He held onto the edge of the wall for support, moaning. This was unnoticed by the two young people gazing at one another. Prem moved forward, step by step, stumbling a little, with his hands out to the side balancing himself. All of a sudden, a strong wind blew in through the back door. The curtains on the windows moved violently and the door to the garage flew open. Prem was standing right across from it, bent down, his hands on his knees, panting. He slowly turned towards the door, his eyes narrowed in concentration. Gradually, working through the haze now clouding his mind, he began to identify the two people in the dim yellow light…. A guy with dark hair and dark colored shirt on, holding a limp figure of a fair skinned girl with a white dress in his arms. Prem observed the short hair…same as in his imagination….the fair plump cheeks…from his imagination….the same bare arms…the same figure…Mukti!!!
Prem was shocked! Waves of disparate emotions crossed him all at once..concern, anger, jealousy, sadness everything just mashed up in one, hitting him constantly. "Mukti" he murmered barely above a whisper.
The winds that were now dying down carried his voice over into the garage, reaching Jay just as he was about to begin what he came to do…. Jay's eyes went wide with fright. He jerked his head to the door swiftly and was appalled to see Prem standing there, now holding the door frame. "Mukti"… Prem repeated….
In response to Prem's low voice, something seemed to stir within Mukti. Her soul answered him. Mukti's eyelid's fluttered for a moment and her eyes opened just the slightest bit…the haze barely cleared itself from her vision but she could see someone and feel someone standing a bit distant from her…the shape of his head, his body, matched the one she associated with Prem. Her eyes closed again…her soul leaving itself to be saved by that one person…and she slowly slipped back into the darkness…becoming unconscious once again.
Jay stared at him and Prem stared at Mukti….
Prem didn't know…but he had inadvertently saved the girl of his dreams. The last of Khuda Jaane song played… Ke ban gaye ho tum mere khuda….ke ban gaye ho tum mere khuda…The scene ends on Mukti's unconscious face in the foreground… and Prem staring at her in the backgound……

Hope you all enjoyed!!!
Please remember to


Edited by indigal07 - 13 February 2009 at 9:16am