hey everyone as u all know that we r having fanfiction contest so i m here to provide character sketch for ur story i m provinding basic character sketch u can use these character in ur story
the story setting can be ancient , mordern or u can create ur own world but THE STORY MUST BE ROMENTIC
THE WRITER MUST INCLUDE AARYYAN, BHAIRAVI AND ANY TWO CHARACTERS FROM THIS CHARACTER SKETCH HE/SHE CAN ADD AS MANY CHARACTER HE LIKE OR CAN CREATE THERE OWN CHARACTERS AND PLS GIVE SOME TITLE TO UR STORY

RAAJKUMAR AARYYAN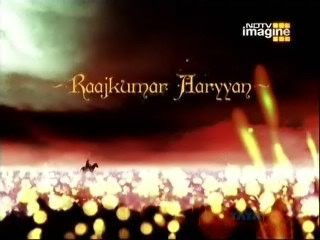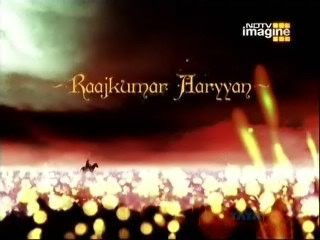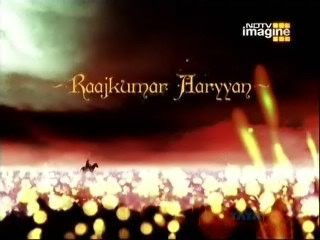 CHARACTER SKETCHES:-------


Aaryyan---young prince of sonargarh . He is a skilled warrior endowed with immense physical strength and is trained in martial arts.After his studies he return to his kingdom and learns that a massacre was carried over pratapgarh and his love Rajkumari Bhairvi and her family are killed he vows that he seeks revenge on those who killed her love and her family, But like all heroic journeys , this too is dotted with obstacles.this story will be to protect his family, his countrymen and his love Bhairavi.
Bhairvi---is the beautiful orphaned princess of Pratapgarh. She is an agile and powerful warrior . Her mission in life is to avenge the massacre of the people of her kingdom, which she believes was ordered by her dad best frnd the king of sonargarh she hold aaryyan responsible for her parents death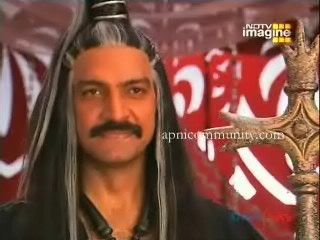 Bhoothnath----is Aaryyan mentor and bodyguard. He is wise, astute, and intelligent and has knowledge and power beyond the normal. He has many yogic and tantric powers. He is Aaryyan guide, shadow, and protector and help aaryyan in seeking revenge to those who killed rajkumari bhairvi and her family
Bhujang---is the evil senapati of aaryyan kingdom who carried out the massacre in prataphagarh and killed rajkumari bhairvi and her parents . he is the servant of evil council and is ready to do anything to get special and evil powers.he is master in changing forms and specialist in black magic .
Hussein baba---is Rajkumari Bharvi royal trainer. He saves Bhairvi during the massacreand takes her into hiding. He is an old warrior who protects, guides, trains and raises the young Rajkumari Bhairvi

Anugamini-----young and beautiful daughter of evil bhujang.she love aaryyan from childhood and hate rajkumari bhairvi because aaryyan love bhairvi .After aaryyan return back to his kingdom and learn bhairvi is no more anugamini vow that she will get aaryyan at any cost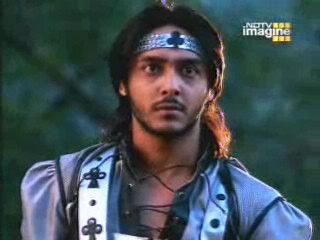 Tuhin---ex commander of king droma army and aaryyan close fnds a well trained fighter who love princess ikaboon and he was impriosened after droma found out that he is aaryyan frnd and help aaryyan against his own king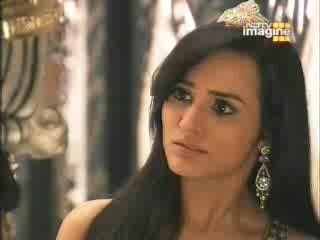 Ikaboon----princess who love tuhin but her father is against this relation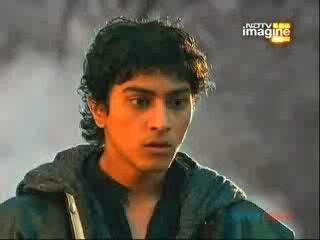 Puru-another close fnd of aaryaan who always try to cheerup aaryyan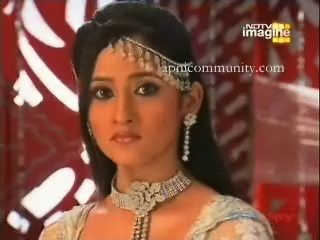 Mayasheen-highest member in queen ivanova court and tell her wat is rightand wat is wrong


Ivanova-queen of eitean her duty is to protect ichamani and follow the order of 4 aces

Droma-evil king of chirdin he like bhairvi beauty and bravery and ready to use her against aaryyan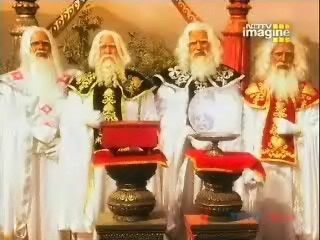 4 Aces-priest and highest member of tashind they decide and make rules andkings and queen of kingdom like chirdin , panind , eitean and hukumt has to flolow there orders

Ratan singh-king of sonargarh and aaryyan father


Indumati-queen of sonargarh and aaryyan mother

Bhairav pratap singh-king of pratapgarh bhairvi mother who was killed in massacre by bhujang

Padmavati-queen of pratapgarh bhairvi mother who was killed in massacre with her husband by bhujang

Evil council-it consist of 7 members they want to rule world so they selected bhujang to do there evil work ang give bhujang some evil black magic powers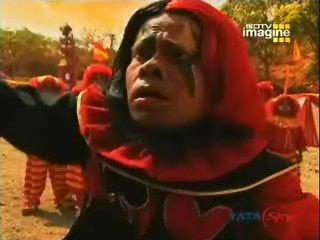 Chatukar-he can change into any form so that why bhujang used him to fulfil his plans


Edited by shruti_gauri1 - 14 May 2008 at 1:02am