Chalte Chalte
A journey is best measured in friends rather than miles

---Tim Cahill
Kavi:-

We have had some good times
And we have had some tough
But we have always been there
Even when times got rough
Hi Guys.. On the occassion of 25th FC.. this is specially for u all
We dont know one another's face yet we are good friends..
lemme express my feelings for each one in this mubarak occassion
Natzie...........
Not only to each one of us.. for entire Hub itself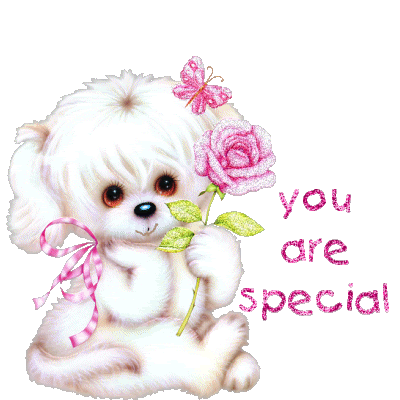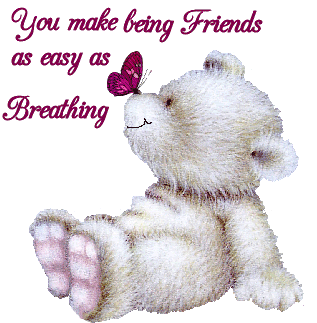 (Natz dont ever forget that I always wait for ur PMs and u have yet to send me that beautiful PM I am waiting for)
Minhooo ........ just bcoz of u we never missed Viky and HN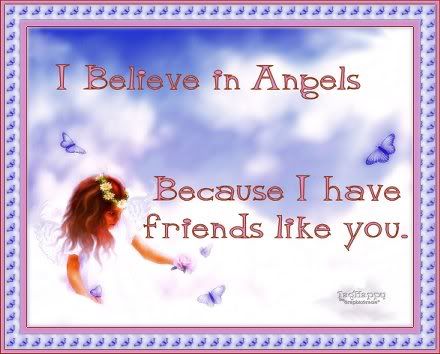 Ant... my dear.. so bubly... and lovely....I alwz visulize u like this waiting for her prince charming yaniii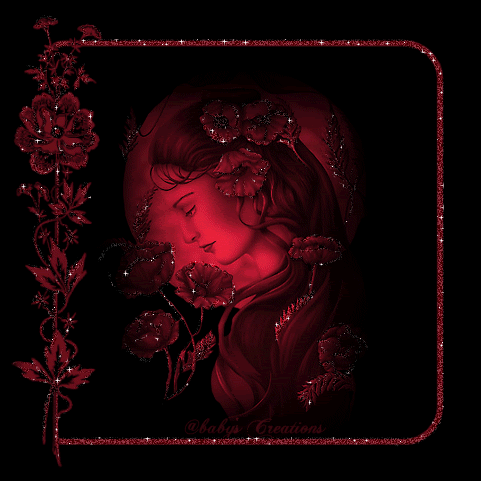 but if some one messes up with Viky then she is
Mansi.. the ultimate
and future

Ani..
Sammy.....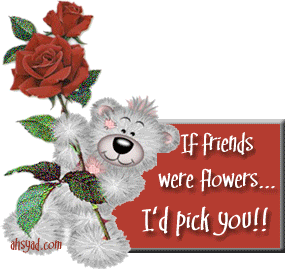 Minnie this is u for us, if not for u many of us wud have left IF
Rakshi.. the cutie pie with her fav dialogue

Here comes the most vivacious janani of the Hub.. want to know who she is..



KATTY !!!!!!!!!!!!!!!!!!!!

Viky, Armi, Suhit, John, Chang...................

Sar....my little sis


(Sammy, Sar... when ever I post.. some thing to u both.. I get the feeling that u are very close to me......)
Mannu ( the first janana of the Hub & fan of adventures)

Kaju, Khushi and Harsh..i love u all

Kaju(sending gud msgs)Harsh(the baby of Hub)

Zikki.... Zikki & her dear broViky

Hi Tazy ur ID it self says u r a
Sophie...for all ur videos

This is Pragya to me

Sameera u r
Rach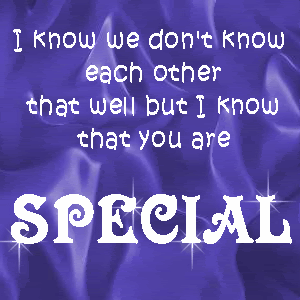 Pri(spicy 47
) .. (we meet very less in Hub more in HN FC but still)

Hey Dia(Hunterwali)

Hi lulu, Rani (for the info and pics of viky)

Jassi, Neeti, Neetal, Amu, Ira, Shakti u all went off like this

and finally one and only Zee


Some High Lights of our Hub
Katty & Prag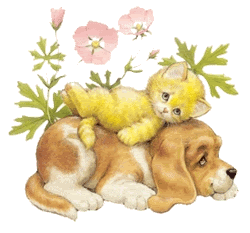 Rock Star Crew with their slogan
and Viky
Finally Vikas this is for you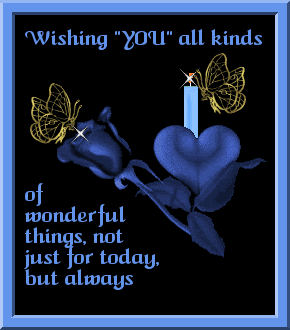 Minhoooo:-

CONGRATS 2 EVRYONE 4 DA 25th FC
Now a little bit abt my journey with u all at this FC...
I was Luking 4 Viky's Info, nd i landed up in this India Forums, i used 2 visit LRLF Only, dats 2 get da Video's
...nd One day i cum a cross a BIG angle fan of Viky, who invited me 2 Join This FC...she's none other den our Natty
, jiskey wajase i am here with u all, celebrating our 25th FC
...nd ISHAALLAH will cont.this Journy together with u all, always
I was welcomed at da FC by Natty, Kavi, Sammy Antra nd Mansi...as this was my first ever visit 2 a Forum i was v new with it, mujey kuch samajmain nehin aathatha....i only use 2 say Hi bye in da FC...never joined da discussions, but i always make sure 2 visit IF nd chori chori used 2 read da posts nd all
...
...Wen i used 2 c da nice siggies used by all..i always wanted 2 make one on my own...and with da help of Natty nd Sammy i finally did it!!...with da Help of Sammy i gotta know how 2 get pics using WMM ...as a result i ended up by getting da Title of "Photo album of da Tabela"
cause dats wat i only used 2 do dat time,
...nd am glad dat my pics nd siggies r been liked by u all...there is still one thing i wanna do dat's 2 learn 2 make Avi's ISHAALLAH will soon try 2 learn it 2
Cuming 2 da Members....Each nd Every member of this FC is Sweet, Kind, Friendly caring nd Fun Loving...frm da Janaanies 2 da sisters
...I love da Siggies nd Avi's made by Sammy, Mansi & zikki
, I Love da VM's made by Antra & Mansi
...I Love da FF's Written by Kavi, Mansi & Antra
...I love da Long post made by Ani
, nd da cute cards posted by cuttii Kaju
...nd Ofcause Our natty who spent her most of da time on makiing da FC's
....Each nd Everyone is Talented on there own way ...nd Anyone can c da Love 2 wards Viky frm this
Wat i like most abt this FC is tat da Janaanies nd da Janaana's r v friendly, never fights with each other...nd ofcause da Super Janaani Power,
I always feel relax wen i cum here nd c u all...each nd every moment spend with u all is so Speciall...nd da most unforgatable day i spend here was on my b'day....once again i wanna thank u all 4 making my day so speciall with da lovely siggies, gifts nd loads of wishes frm u all
....nd am glad 2 hav u all as my friends...
Now cuming 2 Our Handsome Jatt ...
Wen i First saw Huda i was Like OMG...he's so Hot nd Handsome, such a cute pie
...wat i love most abt Huda is...........
His Personality of cause
...wat i most Liked abt viky was da way he carried da Charecter of Huda, he was so real, nd da Importance he gav 2 his Job, 2 Entertain His Audience/Fans,
I just looovvveee his Cuttii smile
...nd his sweet laugh
(me in Love with him all over again after hearing his IF interview
)...his body, his eyes..hmm
loyalty 2wards his fans is sumthing i love abt Viky, ...with his busy shedule's he used 2 visit da FC nd post, he cares nd love his fans a lot, mo 2 dat he keep's his promises
...u r da one of da Kindest, sweetest nd friendly person i cum across...u r always v special 4 me
My best wishes nd love, nd support always with u..Luv u Viky
I can cont. like this abt u all nd Viky, words r not enough 4 u all
...I think i better stop now,
thodi lambhi hogayi nehin
..ok last but not da least
I wish dat we complet 100's and 100's of FC's with Loads nd Loads of Love nd Support
ONCE AGAIN CONGRATS 4 OUR 25TH FC
THIS IS JUST THE BEGGINING OF OUR JOURNEY...PICTURE ABHI BAAKI HAI MERI DOST
....OUR LOVE 4 U WILL NEVER END....WE'LL ALWAYS LUV U VIKY
Sar:-
First of all a very big congo for our 25th FC
!!I am 12 FC's old
!3 rd December 2007-This was the day i joined our 13th tabela!
I recieved a very warm welcome from Nat n Kavi,luv u girls!
!!I nitially i didnot post for few days because i didnot feeel like interrupting the discussions going on in the tabela then
!But Kavi n Nat got a doubt that i am spying here
so i started being active
!!Hey Nat-U r one of the reasons y i joined the tabela
!!Just few days before i joined i heard Viky's IF podcast interview n i was shocked wen i heard him wishing u on your birthday,that was very sweet of him,since that day i wanna ask u,wat was your reaction wen you heard the interview but i dint know you then
!!So few days after i joined i asked you n you replied with tamatars!
!My first proper interaction was with Kavi!
We discussed abt Huda's one of the most cute episodes
!!I was very happy to know that kavi is a telugu girl!
!!Then the next person i came across was Minha,i still remember the day i PMed her!!!Honestly i was not at all expecting a reply from her because we barely knew each other, but she replied to me immediately!!!I was very happy to see her reply!!She is one of the sweeeeeeetest girls i came across!!I love you minha
!!Then one day Nat made me JOTW!!I really wanna thank u for giving a chance for me to be grilled because that made me more friendly with everyone
!!Mannu scared me abt the grilling process
but i really njoyed answering all the questions
!!Kavi-I too njoyed my morning visits!!
Then comes khyati-wen i saw her first post in the tabela,i thot she is an old member,she was very frndly with everyone right from the moment she joined the FC!!I have never seen such a krazzy n funny n friedly girl!
! I just can never forget my first birthday on IF!!U ppl made that day one of the most memorable birthdays in my life
!!U r siggies, pics, wishes,kat's wonderful post
-I can never ever forget it!!I cant thank u enough for starting my birthday thread Nat!
!Then comes Viky's visits to the FC!I have never seen such sweet posts of a celebrity!!I just love his posts,actually those posts n replies made me to like him more
!!Every member-Antara,Ani,Sammy,kajal,Mansi,Pragya,Priyanka,Sameera, Zikki,Tazy,Rakshuu,Dia,all r very special for me
!Few words abt my little angel,Kaju-Initially i thot she is just a sweet n simple girl but she proved me wrong!
!I never thot that she cud be so funny,naughty n very frndly
!! Rakshuu-she is just a sweet heart!!Antara is a very sweet n very creative,love u r VM's!!Last but not the least-Mannu,a verrrrrrrrrrrrrrrrry big thanks to you Man,u know y,if it was not u i wud have never met such sweeet n frndly ppl
!!!So far my journey was great n i am sure it will be the same forever!!I wanna write still much more but this is all i am able to express for now!!

Love u all guys
!!Keep rocking our FC!Viky n Vikasians rock!!



Natalie:-


After bearing Anti-Huda posts for almost a month, I resolved to quit I-F forever on 15th Nov 2006, but destiny had others plans in store.I came across Minnie's "Minnie weds Vikas" topic, I was shocked, socha Viky really got married(it was very well written topic Minnie, u gave me heart attack
)wahaan se I got link to Huda's first ever FC and I joined it and the rest as they say is history.
I love u guys to bits
Luv u Minnie for starting first ever FC….we r forever indebted to u Minnie, u r our saviour
, Ani , our ultimate grilling queen, love you for ur forthrightness and ofcourse for ur crazzzzy ideas
, can never forget that Kiddo wala kissa
, Sammmyyyyy jaaan…love u a lottttt
and m not talking abt ur siggies and avis this tym whole I-F knows that I drool over ur creations
but I guess no one knows how much I learnt frm u, I was a very volatile person, but u taught me patience…no thanks for that
plus u r a gr88 friend and m not the only one who says this
upar se u dedicated ur fitness book to me, aww m so honoured
and ya love jogging wid u and ahem ahem u know who else and ofcourse candle lit breakfasts
luv ya our batwoman.Kavi…ur FFs are mindblowinggggggg, ur poetry amazinggggg….but above all its ur heart that I love the most, never told u this but I look upto u as my elder sister
respect u like a sister
,Minhoooooo my angel, love u too…our photo album, ace siggy maker…..
I admire ur simplicity a lot
…upar se u r the sweetest person ever, btw mera kaam yaad hai na
Sar…awwwwww love u didi
last time when I wrote on Hub Members I skipped u coz u were new but now I can write a whole book on u
…..ummmmm for starters she's my didi ppl
, we spend almost entire day chatting on Yahoo!its so much fun chatting wid u, plus I am my crazy best when m chatting wid u, m dying to meet u…………to didi hurry up apna parcel le jaao aur mera de jaao isi bahane mil bhi logi
Mansi
love u a lottttt too coz u were the one who made me to shed my inhibitions and forced me to write FFs, although m not as good as Kavi, but atleast I tried
btw love ur siggies and avis too
Antara love ur aggressiveness yaar, u r a lot like Huda….bindaas and fun,plus u r our miss dependable, one can always depend on u
oh and u r our pro VM maker too
love ur FFs also.Kattyy baby I love u muahhh
there's a fine old saying birds of a feather flock together and its 1000% true in our case.we r so similar, plus suffering frm the same disease "hormonal imbalance"
love ur sense of humor………..upar se we share the same crushes
, love u for coining the term "rockstar crew"for our crazy group.and ya love ur posts too, they r soooo colourful
and yup my Rakshuu darlinggg, she's a sweetheart, youngest member of our hub and sugary sweet too
and now the most fattening member of Hub our very own Kaju barfi a.k.a Kaju
…….she's so naughty and her fav pastime is pulling my legs
, loves H-N to bits par yaar RSC ka khayal to karo
, Zikki babyyyyy love u too.my world best nanad
loved ur shirtless Huda siggy issshhhh
Mannu the V.I.P member of our hub…V.I.P kaise hua??are he's the only janana na isliye V.I.P
thanks for those amazing Huda siggs and pics.and Pri no not Priyanka Bassi she's our very own Pri, we can call her "Viky Encyclopedia"coz she seems to have all the latest info on Viky, seriously yaar temme do u spy on him??
and Sophia thanks a lot hun for those amazing vids, if Minha is our pic gallery then u r Hub's vid library
, Rachel although we never chatted in Hub, we do chat a lotv through our loooooooooong PMs
love u toooooooooo
was so happy when u PMed me abt Tiara thing, i love themmmmm
Harsh, Khushi, Ira, Neeti, neetal,Jassi,Shakti,Sameera love u all tooooo