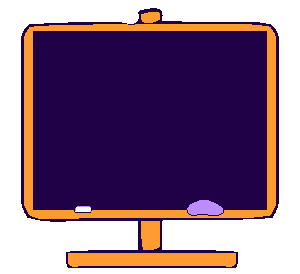 topsy turvy land....
hmmmmmmmm all you guys are wondering what this is right?????achaa chalo ill tell you.....
now now nowwwwww its parents month going on & its like high time we get you guys scratching that little bachaa kuchaa grey matter of yours!!!!
eeeeeeeeeeeeeeeeeeee!!!!!! sorry dont run behind me wth dose chappal jootas!!!!!!!!!!!
anyway never the less we're back with some great stuff....lets start off!!!!!!
sumit kukdeja n sonia ahuja....oops woh toh baad mein tha lets keep it sonia ray for now.....two awesome parents to our very own tia n ashi.....both of them have brought up their kids single handedly yet beautifully instilling each of them with great values....
achaa yaa....now u guys must be wondering why im doing so much jabber jabber on this....isnt it obvious that they were wonderful parents.....well yes....
the catch lies here.....have any of us ever thought about how tara ahuja i.e tia's mom and dino dad....that is mr aurindam banerjee (thts his name naa) were????? Has it ever crossed you that they could be as evil as cruela or as kind as mother teresa?????

nahi naa!!!!!!!! toh ab soch lo!!!!! this is exactly what our point is.....
you got to give us a rough outline/sketch/character trait/etc etc etc of tara ahuja n dino banerjee! Let your imaginations flow!!!!!! Take it as we've not been told anything about these two at all!!!!! Its true that tia never met tara but while sketching dino's sketch you could take it as ashi never met him either!!!! kind mean lovable rude sweet evil angelic....its all upto you!!!!!!
anvesha banerjee ray-----sonia ray-----tia ahuja-----summet ahuja----
thats how it goes.....doesnt it!!!!!!!!!!!
but what if it was.....
anvesha ahuja----sumeet ahuja----tia banerjee ray-----sonia ray??????
nahi samjhe?????okk what i mean is what ashi sumeet ki daughtr hoti n tia sonia ki?????? tab kya hota?????would ashi still find sonia a headache n sumeet daddy cool???? would tia still think sonia to be the best and sumeet to be the best "papaaa"????? would it mean that ashi is would be tia types and tia ashi types?????or would sonia's attitude change with an angelic daughter with ditto likings???would sumeet still be a sugar coated dad with a daughter as wild as ashi????
wellll it could mean anything!!!!!!! it all depends on what YOU want it to be & what YOU make it!!!!!!!!!!!!
thats why this is TOPSY TURVY LAND.......where imagination goes wild & you can think all hay wire....
waise i think this a pretty good idea to build strong characters like tara n dino....what if we actually had them in the serial & what if they were actually like what you think them 2 be????? same with out girls....what if they actually were the kids with opposite parents!!!!!!!
so so sooooo now!!!!!!!!!!!!!!!!!!!!!!!! what you got to do is......
pm us our imagination to the id rfhellrockers by 31may!!!!!
ample of time guys!!!!!!!!!!!!! get going!!!!!!!!!!!!!!!!!
all entries will then be put up for voting!!!!!!!!!!
ok now m tired
chalo chalo chalo....kaam pe lag jao...i mean sochne lag jao....its time tooooo....
shakeee n wake up!!!!!!
while i.....
oh n yaaaaaaa


Edited by funky n crazy - 11 May 2008 at 6:24am