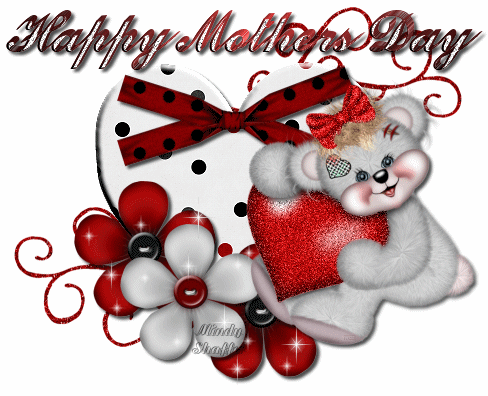 Ma Kya Hai
Ma, Ma voh hai, jo humko itna pyaar karthi hai,
kabhi kabhi hum bhi uss pyar ko samaj nahi paate hai.
Ma voh hai jo humko ehsaas dilati hai, ki hum kitne ache hai;
Ki humse acha koi nahin.
Ma voh hai jinki khushi mein humari hasin hai
Ma voh hai jinki dhuk mein humari ahsu hai.
(Dialogues by Rahul(Srk) in Khuch Khuch Hota Hai)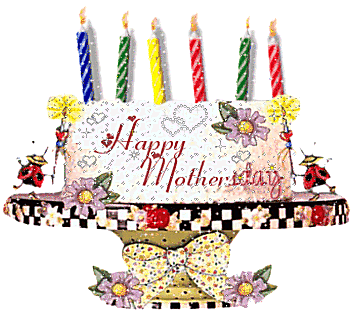 MOTHER'S LOVE
Her love is like
an island in life's ocean,
vast and wide

A peaceful, quiet shelter
From the wind, the rain, the tide.
'Tis bound on the north by Hope,
By Patience on the West,
By tender Counsel on the South
And on the East by Rest.

Above it like a beacon light
Shine Faith, and Truth, and Prayer;
And thro' the changing scenes of life
I find a haven there.
~Author Unknown~
Happy Mothers Day to All The Moms in KS Section and On I-F.
Mothers Day comes once a year, but we should be grateful to our mom everyday no matter who, where and how she is she is the person who has brought us all into the earth.
Mother are an true hero without wearing an uniform, or acting in films.They are an nurse, teacher, tailor, chef,policemen without the degrees.She till cares and protects her in one way or another.
Mothers day is not just meant for moms, moms come in all form whether they are grandmas, aunties, aunt, a lady family friend, and even a older sister who you look up to as a mom.

You Know Your a Mom When...

1. You count the sprinkles on each kid's cupcake to make sure they're equal.
2. You find yourself cutting your husbands' sandwiches into cute shapes.
3. You can't bear to give away baby clothes - it's so final.
4. You hear your mother's voice coming out of your mouth when you say, "NOT in your good clothes!"
5. You stop criticizing the way your mother raised you.
6. You hire a sitter because you haven't been out with your husband in ages, then spend half the night checking on the kids.
7. You say at least once a day, "I'm not cut out for this job", but you know you wouldn't trade it for anything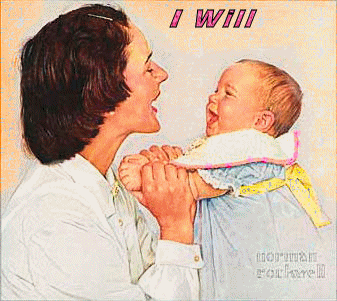 To All The Moms
by Jacques H. Guiteau
Mom, you nurtured me for nine months
Mom, you suffered a lot for me.
Mom, you are always there to advise me
On my daily problems.
Mom, you are the first word I spoke
Mom, because that word means love.
Mom, from far away and from up close
You deserve to be praised.
Mom, each day should be your celebration
Since you play a major role in our creation.
Mom, nothing can replace you
Mom, how can I ever thank you
For all that you have given me.
Mom, it is an eternal debt
That I will carry into heaven.
Mom, on this day that is yours
I can only bow my head
Humbly, piously in order to say

Delicious Delights
Cadbury
Strawberry Cheese cake
Chocolate Cheesecake
Carrot Cake
Cookes and Cream Ice Cream Cake
Chocolate Gifts
Strawberry Ice Cream
Yummy Chocolates
Chocolate Ice Cream
Mango Ice Cream

Some Handbags For All Moms
Dooney & Bourke Crossword Large Lara Domed Bag
Dooney & Bourke Embossed Leather Multifunction Checkbook Organizer
Fossil Blackburn Multifunction Wallet

Watches
GUESS Women's Crystal Bracelet Watch
A vintage-inspired design for gorgeous glamour. Silvertone mixed metal openwork bracelet with beautiful Swarovski crystals. Square mixed metal case. Mother-of-pearl dial with logo and four markers. Two hands. Quartz movement.

Citizen Eco-Drive Women's Gold-Tone Watch
IMG]http://i31.tinypic.com/s285ma.jpg[/IMG]
Delicate, sparkling, and powerfully feminine. This watch features a stainless steel gold-tone bracelet with crystal detailing, black dial, and two-hand analog function. Jewelry clasp with push button. Water resistant to 100 feet.
GUESS Women's Pink-Dial Crystal "G" Logo Bracelet Watch
More than a pretty face. Polished mixed metal link bracelet with signature "G" logo openwork lined with sparkling Swarovski crystals. Rectangular mixed metal case. Pink dial with logo and four indexes.

What all moms loves
Jewelry's
Necklaces

Sarees

Ravishing Off White Fully Sequinced Saree
Off White Pure Georgette saree, looks simply beautiful, thats heavily embellished with sequins, cutdana beads and zari work, all over, making it the best choice for parties or any special occasions! Comes with heavily embellished matching blouse.
Red Party Wear Saree



Red, Georgette saree with net border, is rendered awesome beauty sequins and resham embroidery work on it. Saree is embellished with sequins and resham embroidery work on it. Blouse is in red with the sleeves border is in net with sequins and resham embroidery work on it.
Half white Crepe Sari



Half white color crepe silk saree with kalamkhari motifs and contrast border and pallu

Black Party Wear Saree

Beauty is synonymous with this Black color georgette saree thats rendered a great look with black color satin ribbon work on it. The border is worked with black color sequins and cutdana beeds work, making this one look simply awesome! The saree and the pallu is worked with black color sequins work in floral designs and with satin ribbon embroidery work in leaf shape and the stem, worked with black color cutdana beeds work on it. Blouse is in black color and the designs are same like saree. The designs are done in the sleeves and back side of the neck.
Crepe Saree

Cream color crape silk saree with contrast patli design and pallu
Classic Crepe Saree



Light brown color brocade crape silk saree with contrast maroon color border and designer pallu.
Mustard Banaras Art Silk Saree




Mustard color saree with Maroon color patch work border, makes for a strunning color combination on this Viscose Georgette saree! Sequins, beads, mirror, zari and resham embroidery work on the border, adds elegance to the saree! Saree is worked with gold color zari stripes with mirror and sequins buttis, and mirror, zari and resham embroidery work in circular motifs. Blouse is in maroon color with zari work in small dots. Sleeves border is in maroon color with sequins, beads, mirror, zari and resham embroidery work on it.

Chefs ready to be at your service
Even Mr. Clean is ready to clean for you.

Mother's Day Greeting Cards