Welcome to the Chat and Spam Thread # 23
Again I am pleasantly excited to present yet another round of thread and awards to all wonderful people at IF. I can't believe we already have marked our 23nd. Will I be exaggerating to say that by next week we should have our 25th? I think so folks.
Ritu started with this chat thread idea and the rest is history. We had about 22 of those threads full of 150 pages of non sense talk and witty humor so to speak. In the essence,
we have come so close to each other and established a happy family where we all just feel so connected, so overwhelmingly nosy to butt in to each others lives
Here we dont feel
Anyway I guess time flies when you are having fun. I just posted the thread on tuesday and here I am doing it again. He he he!
What can I say? I love doing this and I love mah people.
Any way in order for anyone to join this thread this an open chatting thread any one and every one can join it and collect their witty awards . Speaking of awards, we are always looking for a new talent and ideas to present here so we can not only amuse folks on IF but also can inspire them. However, there are some rules that we all need to follow. One of them is you cannot talk about Kyunki at all in this thread. You can talk about George Bush , but not Kyunki. uh huh! We do not allow that at all. Rule number two is always be witty and bring your funny bone to exercise here. Rule number three is you always bow down to us the sr members. Ha ha! Just joking. Feels good though, waise idea bura nahi hai
C reating Dhamaaka
H igh on ur posts
A mazing place to waste time
T otally fun in here
&
S uper Duper Fast
P arivaar of this club
A disruptive message
M
ostly uncontrollable
Any way enough of this blabbering
I wld like to present to you the next set of awards
that happen to be the dragonball z awards
Disclaimer: These awards are genuinely for fun and are not intended to offend anyone.
the first award is
the vegeta award and this goes to...
Bhaskar,Nimmi,Shweta and swati
as they like giving orders
the dbz family award goes to ritu di for starting cns family.
clap for her guys
the chi chi award goes to devo aka *devanshi* as she pakaos ppl very very well
the piccolo award goes to labib aka stranger mirror, mona aka k-ekta fan as they r different
the goku award goes to su aka arman*luv*rids, neha aka shilpa_fan, neha aka desipride05,zainu aka faith,shabo aka shabo24,wasima aka sallu lover,seona aka seona13,disha aka dishu,rimshah aka rimshah
as they r very kind, very helpful,very loving,and rest i cant express in words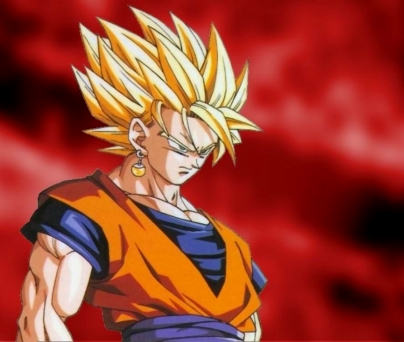 note ppl i dont mean that others r not like that but i cant include everyone in na
the bulma award goes to lata di aka muscleprotien for being intelligent
the gohan award goes to faraz aka farazlol,sonia aka sonalkulhar,sana aka sss_rrr, jhanvi aka desigurl05,ratree aka ratree,hania aka **H**,tabi aka wicked,zinu aka zinu29,prerna aka prerna15 as they r very sweet,and r very shy type
the goten award goes to hani aka yoousha,usman for being new on cns
If you would like to be Jury Please let us know in advance so that we can arrange. To be jusry you need to know every member. Also you need to be an active member of this thread.
OUR ARCHIVES
Thread 1:

http://www.india-forums.com/forum_posts.asp?TID=876902

Thread 2:

http://www.india-forums.com/forum_posts.asp?TID=881904

Thread 3:

http://www.india-forums.com/forum_posts.asp?TID=885446

Thread 4:

http://www.india-forums.com/forum_posts.asp?TID=887837 &T PN=1

Thread 5:

http://www.india-forums.com/forum_posts.asp?TID=889785 &T PN=1

Thread 6:

http://www.india-forums.com/forum_posts.asp?TID=893111

Thread 7:

http://www.india-forums.com/forum_posts.asp?TID=895513

Thread 8:

http://www.india-forums.com/forum_posts.asp?TID=896473

Thread 9

http://www.india-forums.com/forum_posts.asp?TID=898287

Thread 10

http://www.india-forums.com/forum_posts.asp?TID=901647
Thread 11
http://www.india-forums.com/forum_posts.asp?TID=903289&g et=last
Thread 12
http://www.india-forums.com/forum_posts.asp?TID=907458
Thread 13
http://www.india-forums.com/forum_posts.asp?TID=910968
Thread 14
http://www.india-forums.com/forum_posts.asp?TID=913045&T PN=1
Thread 15 -
http://www.india-forums.com/forum_posts.asp?TID=914664& TPN=1
Thread 16-
http://www.india-forums.com/forum_posts.asp?TID=916415
Thread 17-
http://www.india-forums.com/forum_posts.asp?TID=920048
Thread 18-
http://www.india-forums.com/forum_posts.asp?TID=925643
Thread 19-
http://www.india-forums.com/forum_posts.asp?TID=928662
http://www.india-forums.com/forum_posts.asp?TID=930949&T PN=1
SO R U READY TO ROCK N ROLL GUYS? What r thinking about lets rock n roll

Lets run to the 25 th folks