Hey guys...I know u all enjoyed my last FF "MERA PEHLA PEHLA PYAAR" a lot cuz many of u went "Why did u end it so early?'' after i finished it. So...I've been racking my brains to get hold of sumthing to write a new ff and after a full month of pondering, and carefully watching dmg scene-by-scene...I finally came up with an idea!!!!!!
the name of my new ff is- "LUVV SHUVV n OTHER STUFF".
I devised the list of Characters yesterday.
here it is..
The Characters...
Karan Singh Kapoor-Just like our Armaan.Girls go gaga over him but he's not interested in any of them.
He's very hot and handsome and his only passion in life is basketball.
Shilpa Anand-Just like our Ridhima. Sweet,simple,shy and studious.He is karan's childhood friend and shares every single thing with karan and also karan trusts her more than he trusts himself.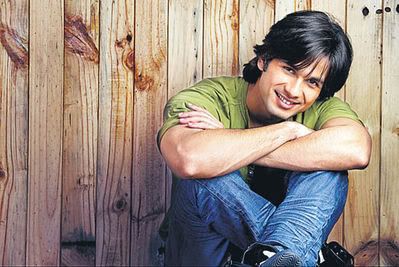 Shahid Singh Kapoor- Shahid is karan's brother here. he is the shy,sensible,smart person and is handsome,but in a subtle way. He is very sweet and soft kind of person who always hides his true feelings and cares about his brother more than he cares for himself.
These were the characters...now lemme give u a gist of the story. The story is about karan and Sjilpa who are childhood friends and are so close that they went to the same skool together and are currently going to the same college. they are in college 2nd year while Shahid is in college final year. Karan and shilpa's friendship becomes so strong, that karan starts developing feelings for Shilpa. In the meantime,even Shahid starts getting infatuated towards Shilpa. But,finally,he realizes that karan is also in love with shilpa and finally helps in getting karan and shilpa together.
Contents
Chapter 1-page 3
Chapter 2-page 3


Edited by ro_armaanlover - 15 May 2008 at 11:17pm