~As well know tht Akashdeep is a great talented actor, as ansh he proved to b perfect villain, as eklavya a perfect grandson, now as ranbir Nanda a perfect husband/hate guru


~Voted as the sexiest man of Indian
television
in a recent survey
.
It comes as no surprise that
model-turned-actor Akash has been voted
so
.
A couple of years ago a
fashion magazine had voted Akash as the sexiest man along with Salman Khan, Milind Soman and Rahul Bose.(
Television point.com)
~I have opened this fanclub to appreicaite him as a great actor and also becoz he has a great number of fan following
~So lets rock guys..and talk about our man here!
Profile
| | |
| --- | --- |
| Profile | AKASHDEEP SAIGAL has an interesting bio-data. A TV artiste, a film actor, model, a state-level former football player, graduate in Egyptology, a sound engineer, a winner of Gladrags Manhunt contest, supermodel of the year 1998 and documentary filmmaker.Recognisable on the street more by his reel name Ansh Gujral in the serial Kyunki Saas Bhi Kabhi Bahu Thi on Star Plus than the name by birth, Akashdeep. |
| Date Of Birth | October 29 |
Filmography
TV Show
About the character

Jhalak Dikhla Jaa: Dancing with the Stars
Akashdeep Saigal : Akashdeep was paired with Bindi Khare, a trained dancer in Latin ballroom, salsa, hip-hop and Bharat Natyam. They were out of the show in the 1st elimination round.

Kyunki Saas Bhi Kabhi Bahu Thi
Ansh Virani/ Ansh Gujral : Wicked, Evil, the real son of Tulsi and Mihir, brought up by Aditya Gujral, he is the proverbial rebel in the family. He was in love with Nandani. As his crimes were increasing day by day Tulsi killed him as there was no other way to stop him from doing wrong.

Kyunki Saas Bhi Kabhi Bahu Thi
Eklavya Virani : Ansh Virani's Son from his first wife.He has no evil traits of his father. Eklavya is a goodhearted guy, who respects his elders.

Kuchh Is Tara
Ranbir Nanda : He is Mallika and Krishnakant's son. Ranbir is a lot like Amithab Bachchan in Cheeni Kum. For Ranbir it's extremely difficult to say words like -sorry, thank you and please. He also runs a huge news channel and this news channel is his latest pre-occupation. However Ranbir is very close to his his mother Mallika and nani Ambika. He can never say a no to them but to get a yes out of him is a task. With his nani Ambika, he is like a buddy. They can talk about anything under the sun. If one sees Ambika Devi and Ranbir together, one can clearly mistake them as two bachelor fiends having a chat over beer. Ranbir worships Mallika and for him Mallika's words are final, something that he never questions. Among all this nephews he is closest to Aayan.

Kkusum
Trishul : Son of Abhay and Taashu

Time Bomb 9/11
Usmaan : Osama's son
DOTW #1
why do u like akash wht do u like abt him most and what u
like about him the least
GOTW#1
One Word-hey guys all u have to do is describe Akashdeep in one word!..njoy:)
GOTW#2
Akash ke ghar mein: all you have to do is say a movie's name after akash ke ghar mein...njoy:)
video Avis thanx to candylover
~Kuch Is Tara :Videos~
Credit for the links: Aman_I & JK
Videos uploaded by nipun
April 1 2008
April 2 2008
April 3 2008
April 7 2008
April 8 2008
April 9 2008
April 10 2008
April 14 2008
April 15 2008
April 16 2008
April 17 2008
April 21 2008
April 22 2008
April 23 2008
April 24 2008
April 28 2008
April 29 2008
April 30 2008
May 1 2008
May 5, 2008
May 6, 2008
May 7, 2008
May 8, 2008
May 12, 2008
May 13, 2008
May 14, 2008
May 15, 2008
May 26 2008 Ranbir after Rewa
May 26 2008 Ranbir in Towel
May 27 2008 Ranbir-Kanya Romance
May 28 2008 Ranbir-Natasha
May 29 2008 Kanya confess she loves Ranbir
Signatures; Feel Free to Use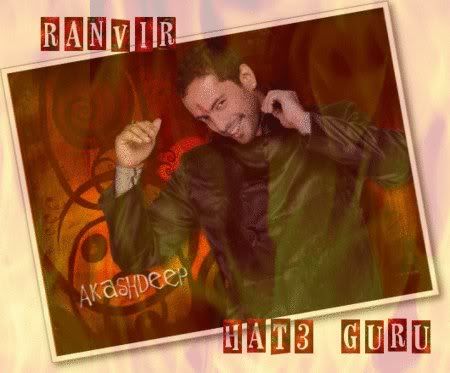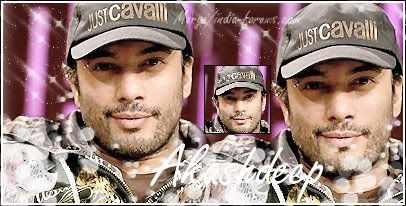 Fan List
bindas_gal
rajkin
KC294
eklavya/ktforever
jshaila
princez-preciou
vishram
ann26
matwamango
tasha.rox
hansika123
kitfreak
mrsdiya
Prem$_Priya
sallu_lover
VaVaVoom14
rainshine_11
candylover
zaramalik99
tanyadas_leo
sugnain
simplyinkuv
Mehwish
GGG3
KIT_Fan
Kill@_Gyal


Edited by emerald_jule - 13 June 2008 at 8:11pm