Hello all my chatty chatters!
Manai here to introduce the hottest chat club ever!!!! you prabolly wondering what this chat club is all about well if you still wondering then you have not read the title!
this chat club is for my 2nd hubby Robert Pattinson (my first hubby is edward Cullen)
so here you can chat about how hot and super talented robert is! but i bet this is going to be a battle zone for all you girls that think he is yours when robert is MINE (ouma and sniz undertand!)!
so well enough babbling
go on chat!!!!!!
love manai
oh yeah here is a hot hot hot picure of my cutie!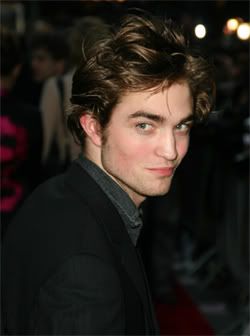 Edited by ~*manai*~ - 18 April 2008 at 1:53pm