Ok friends i m up with a new story. This is altogether a different story which wont revolve around Sagar-Vidya / Amar-Divya.
Yes yes, you read it right.
To knw more read the description below.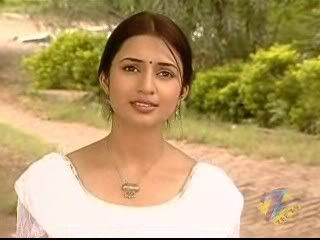 (imagine her in glasses)
Vidya Sharma - a simple middle class girl who lives with her parents and younger brother Sameer. Shes dressed always in kameez and chudi daar with her hair tied up or in pony or plats and with glasses on either reading books or spending time hanging out with her so called friends. shes her parent's pet. spcl her father's.
her father works in parties either catering or organizing parties. being her fathers pet she likes spending time with him during weekends helping him.
but still, Vidya is not so simple in thinking as in her looks. Inside she wishes to become glamorous like Divya Nanda who resembles her but she is unaware of it!
Divya Nanda - a glamour girl, the model who lives with her step mom and younger brother Bharat. her mom who almost dislikes her only tolerates her for the sake of her being so popular.
Divya unlike Vidya is bored of parties n modelling and wishes to live a life like any other teenager where she cud hang out with friends and eat n enjoy!
Sagar Singh - the most popular singer of New Delhi, who studies in the same university as Vidya. Unfortunately he does not knw who is Vidya who already has a crush on him.
Tushar Kapoor - a model , working at the same place as Divya but they both are strangers and unaware of each other.
So will Vidya and Divya be able to acheive their dreams?
Will Vidya be able to make up for her love? Or will it be Divya?
To knw more read the updates.
Pls feel free to comment/suggest/criticize.

Thanks.

Updates

Part1 - Page2
Part2 - Page4
Part3 - Page7
Part4 - Page9
Part5 - Page10
Part6 - Page11
Part7 - Page15 > Big Update
Part8 - Page18
Part9 - Page19
Part10 - Page22