SONAM KAPOOR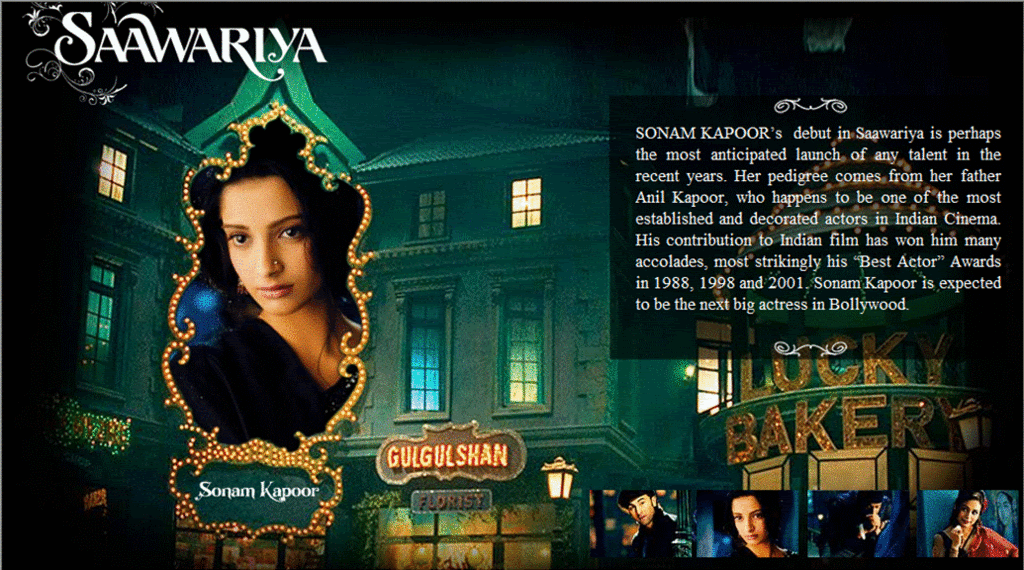 Sonam Kapoor is a newcomer to the Indian film industry. She was shot into fame after she signed her first film for a lead role with great Indian director Sanjay Leela Bhansali of Devdas and Hum Dil De Chuke Sanam fame. At present she is the most talked about newcomer in the Bollywood.
Sonam was born on June 9, 1985, in Chembur, Maharashtra, India to the famous Hindi film star Anil Kapoor and his ex- model wife Sunita Kapoor. Her uncles are producer Boney Kapoor of Mr. India fame and famous Hindi film actor Sanjay Kapoor. Sonam Kapoor is the eldest daughter and has one Sister Rhea and brother Harshwardhana. She can speak Hindi and English fluently beside that she knows Punjabi and Marathi too. She has been nicknamed as Giraffe by her father. Rani Mukherji is one of her best friends. Her early childhood passed in Mumbai and she started her schooling at Arya Vidya Mandir-Juhu, Mumbai. She did not carried the shy nature like her other fellow friends instead she use to play the game of basketball with her childhood friend Ranbir Kapoor in a local club.
SAAWARIYA SNAPSHOTS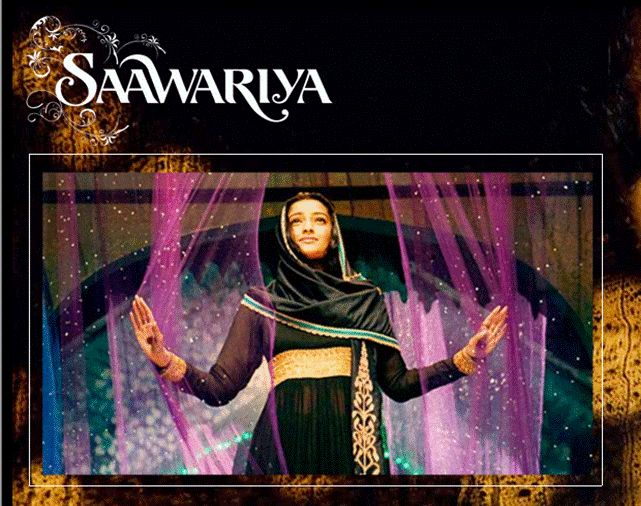 Sonam was not a shy child in her childhood. Once she danced in a party in her house to get the attention of the guests. She was exposed to Film atmosphere very early in her life as her father and uncles were deeply involved in the Hindi film industry. She grew up with a passion to become an actress in her own right one day. As a student she performed like an average student. She joined Kathak classes at a very early age and learnt this art for 12 years. After that she went to Singapore for two years studying theatre there.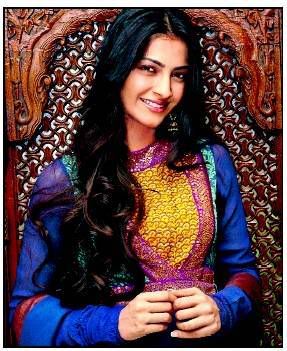 After coming back from Singapore she joined Sanjay Leela Bhansali as an assistant for the making of the film Black and gained insight into the art of filmmaking. Sonam was overweight while she was assisting Sanjay Leela Bhansali but the genius of Bhansali spotted the fire and ambition of Sonam and offered her to play the lead role in his forthcoming venture Saanwariya. Sonam Kapoor took the challenge seriously and went for dieting and weight reduction under the expert supervision of her mother and Sanjay Leela Bhansali himself. She worked very hard to shed her extra fat to look fit for her role in the film and finally managed to loose 30 kgs from previous 90kg. After loosing those extra kilos Sonam looked like a statuesque beauty at 5' 9 .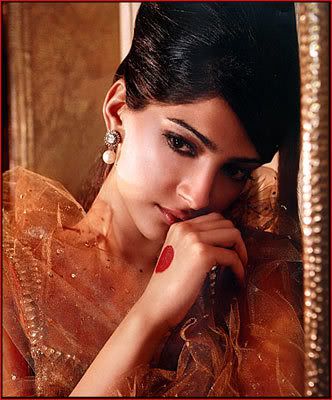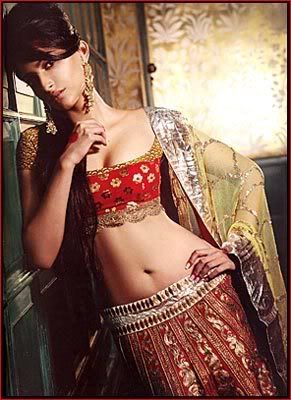 From the early childhood Sonam developed a knack of reading, she was so fond of reading that her librarian use to advise her to reduce her reading habit otherwise she would have to wear glasses. Maybe due to her habit of reading she developed the art of writing and she is a good writer. Simultaneously she developed the skill of painting too and developed it well. With many actors taking up the brush for social causes and whatever other reasons these days, Sonam too has the world as her canvas.
After Saawariya, Sonam is currently working on Dilli 6- directed by Rakeysh Om Prakash Mehra, starring Abhishek Bachan and herself in the lead.
......................................................
RANBIR KAPOOR
Son of Rishi Kapoor and Neetu Singh; nephew of actors Randhir Kapoor, Rajiv Kapoor, Kunal Kapoor. Grandnephew of actors Shashi Kapoor, Jennifer Kendal, Shammi Kapoor, Geeta Bali; cousin of actresses Kareena Kapoor, Karisma Kapoor. Belongs to the fourth generation of highly prestigious and considered to be the first family of Bollywood (Hindi film industry): Kapoor Family He and his Saawariya co-star Sonam Kapoor assisted Sanjay Leela Bhansali on highly acclaimed movie Black.
SAAWARIYA SNAPSHOTS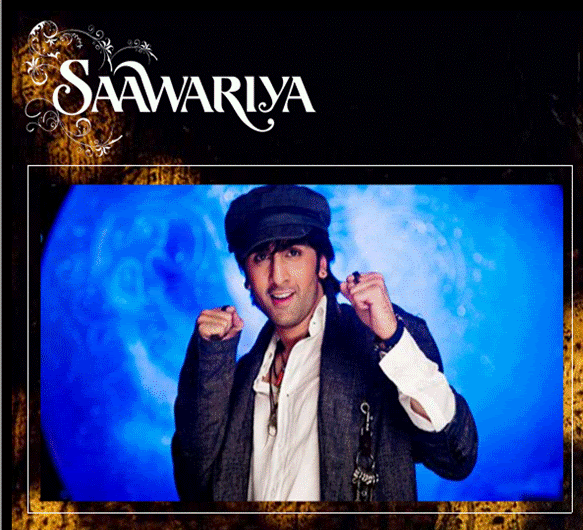 DOB: 28 September 1982
High School: Bombay Scottish
College: Le Strasberg Institute
Fav. Sports: Cricket, Soccer and Chess
Parents: Neetu and Rishi Kapoor
Siblings: Riddhima Kapoor
Favorite Actor: Rishi Kapoor, Akshaye Khanna
Favorite Actress: Kajol
Favorite Movie: Shree 420, Life is Beautiful
Book: Songs My Mother Taught Me by Marlon Brando. The Kite Runner by Khaled Hosseini.
Cuisine: Italian, Chinese and ghar ka khaana.
Ranbir has made his debut in Sanjay Leela Bhansali's Saawariya opposite childhood friend Sonam Kapoor, whom he had also been linked to during the making and promotions of Saawariya.
This year Ranbir has won the best debut awards for Screen Awards/Filmfare/Sabsey Favourite Kaun/Stardust.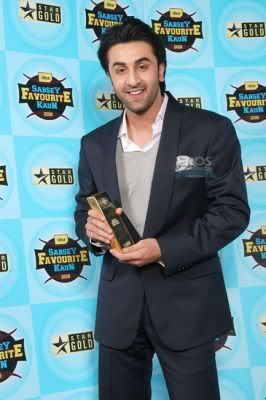 Currently Ranbir is working on Siddharth Anand's untitled project, with YRF. Rumours also suggest he has signed Amir Khan's Delhi Belly, and Raj Kumar Santoshi's upcoming film.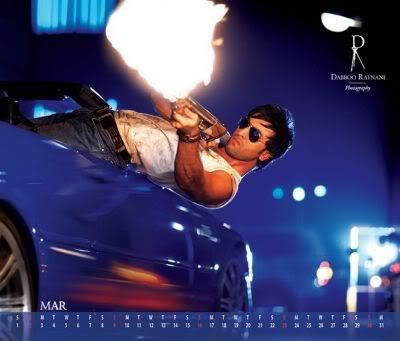 Edited by admail_bd - 16 April 2008 at 1:13pm