name : arjun bijlani

dob: 31 oct 1982
weight : 62 kg

height : 5-9

hair : black

eyes : brown

chest : 35 "

waist : 32 "

hips : 37 "

left right left
Based in an army school, Left Right Left is a story about 6 confused, dis-oriented youths on their way to finding their destiny. And this journey makes them strong and determined individuals.arjun potrayd role of aalekh sharma
Aalekh Sharma entered KMA- an orphaned 'kaidi', from a remand home in Mumbai- aloof, illiterate, short tempered, indifferent, with no one to call his own except this daaru ki baatli. His stay at KMA saw him evolve and grow into a sharp, sensible, intelligent, perceptive solider, a mature, understanding, soft, witty, intuitive and selfless person and a rock solid friend.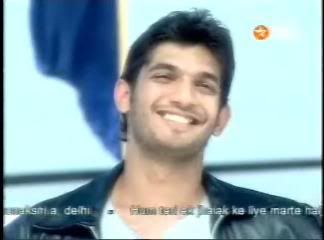 remix
The story is set in an elite school that is an institution for the kids of the rich and the famous. The school also entertains scholarship students, who come from the poorer section of the society. The story revolves around the students, their lives, their insecurities, friendships, rivalries and ambitions. this was arjun's first ever television show.he was seen as vikram in remix.
I m very sorry for delaying my projects i'l be on screen soon. i miss u all alot.. keep loving me and supporting me..Love Arjun




Edited by rani2310 - 25 July 2008 at 5:55am