Originally posted by happe
Happy Birthday Sabhooo and Seemz
May all your wishes come true
May you both receive all the joy that you give to others.
I hope you both are enjoying this day.
You guys are very special, so you both deserve everything.


A chocolate cake for my jaans.
Cut it know cuz me really hungry.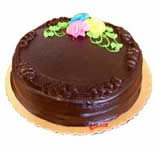 Here are candles, well not on the cake, lets put em on the side. Blow em and make a wish, both of u.

Now, here is the knife, cut the cake please and feed yourselves.
Okay now my turn to eat the cake, all of it. You were just asked to get a bite, not the whole cake.
Wow I loved the cake. After eating the full cake, me want more.
aww....happe di!! ur so sweet!!! sweeter then this cake!!!ans did you enjoy the cake? i did!! i was yummy!!!!