21st March, 7 years ago
The scene opens with Ravjeer coming into Anvesha's bedroom. He looks around at all the soft toys, the pink walls, and the photos of her and him together, and smiles.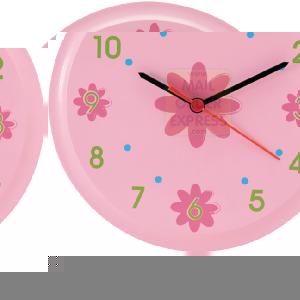 He goes to her and shakes her awake. She stirs, but still does not fully get up. He then sees a jug of water beside her bed, on a table, and he pours it on him. Anvesha finally gets up with a start, screaming, and runs after him, chasing him all over her home, as her brother Kavya too joins in, while her parents are telling her to slow down and stop.
Anvesha: Youuu!!!
Rajveer: Uh oh... I better run
Anvesha: I am seriously going to get you... Tumne mujhpar paani kyun phenka?
Rajveer: Kyunki tum uth nahi rahi thi dumbo.
Anvesha: Toh?!! Aaj Sunday hai, main subah subah jaldi kyun uthoon?
Rajveer: Aaj Sunday nahin hai madam, aaj saturday hai. Aur humein dance competition ke liye jaana hai.
Anvesha: Oh yeah.. Lekin phir bhi, tumne mujhpar paani kyun phehka? Uski zaroorat nahin thi. Tum mujhe theek tarah bhi uthaa sakte the na?
Kavya: Didi... Aap running running khel rahi ho Raj bhaiyya ke saath? Mujhe game join karna hai..
Anvesha: No Kavya. Main tere Raj bhaiyya ke saath running running nahin balki killing killing khel rahi hoon.
Kavya: Kyun Didi? Kya hua? Raj bhaiyya ne kya kiya? Meri Didi ko kyun satayaa bhaiyya? Main bhi ab killing killing kheloonga. Aapne meri Didi ko itna trouble kiya.
Rajveer: Arre, itna bhi nahin sataaya. Sirf paani phenka uske upar, kyunki woh uth nahin rahi thi.
Kavya: Oh. Aisa aapne bhi kiya? Maine ek baar kiya, aur Didi bhi mujhpar gussa hui.
Anvesha: Arrrggg
Tum dono baatein karte raho, aur main jaa rahi hoon, taiyaar hone...
Rajveer: (to Kavya) Toh tumne apni Didi ko manaane ke liye kya kiya?
Kavya: EK minute, bataata hoon. zaraa apna kaan idhar karna...