Welcome
to
Rajeev Priyanka Fc
19th November 2005 , Priyanka Bassi entered into our hearts as Sheena Malik through an english show, Bombay Talking.
A bright young lady who comes to Mumbai to pursue her dream of becoming an actor.
Soon after, the show was wrapped up but Priyanka made a mark as the 'scheming but naive' Sheena.
10th july, 2006
She once again entered our screens with a yet again powerful character, Naina Singh Ahluwaliya
A girl who comes to KMA to prove her brother innocent.
The story revolved around her and Captain Rajveer Singh Shekhawat , her mentor.
A role which many actresses would not have the courage to portray, a very young Priyanka took it up as a challenge and essayed it beautifully.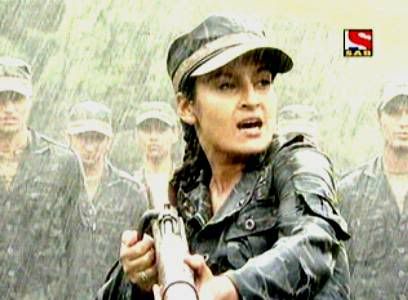 Priyanka won an award for the Glamour star of the year, this despite remaining in 2 uniforms for one whole year!
11th February, 2008
Once again a void was created in Indian television when Priyanka left the hugely popular show Left right left and

a character so close to our heart ended abruptly!






Millions of fans were left heartbroken when she announced she wil not be seen on screen anytime soon.
BUT

the love of her fans that brought her back and she is all set to mesmerize us again!
24th March, 2008 a new show starring Priyanka as "Priyanka" was aired.

Mr and Ms Tv, a reality show where our very own Pri will prove herself to the world and to herself in various facets of acting!

While Priyanka is busy wooing the audiences with her performances , her mentor Rajeev is ready to steal our hearts yet again with his debut movie, Aamir!

On this very same day, we also got a glimpse of Aamir's promo.
Coincidence or Fate??

Only Time wil Tell!!!
We, as fans can only hope to see the beautiful couple again!

At this point in time, the two must beloved people in our lives are striving to make a mark in their respective fields.
Har kamyabi pe apka naam hoga
aapke har kadam pe duniya ka salam hoga!!
Mushkilo ka samna himmat se karna
dua hai ek din waqt aapka gulam hoga......
May good luck be your friend in whatever you do and may trouble be always a stranger to you.
fc siggy
link
http://i32.tinypic.com/2wojbb6.jpg