AMI JE TOMAR - INTRODUCTION
Part 1/ pg 7 ; pt. 2/ pg 13; pt 3/ pg 19 ; pt. 4/ pg 26 ; pt 5/ pg 31;
part 6/ pg 38 ; pt.7/pg 43 ; pt.8/pg 49 ; pt. 9/pg 55; pt 10/ pg 61;
part 11/pg70: pt.12/ pg 74; pt.13/pg 79; pt. 14/ pg 83; pt 15/pg 88;
pt. 16/ pg 94; pt.17/ pg 100; pt.18/ pg 107; pt.19/ pg 113;
pt. 20/ pg 118; pt. 21/ pg 123 ; pt.22/ pg 127; pt.23/ pg 134;
pt. 24/pg 139; pt. 25/ pg 145 ; pt. 26/ pg 150
Link to AJT # 2....from part 27:
http://www.india-forums.com/forum_posts.asp?TID=951936

Ami Je Tomar ( I am Yours)
Tumi Je Amar (You are Mine)
The eternal echo of vows made by two lovers, through all ages, transcending the barriers of time and space.
This is a story of such vows…. Of undefeated, uncompromising love that defies all odds!
Of two people who are similar, yet disparate. Of two stubborn, egoistic individuals who were destined for each other.
Ami Je Tomar (I am Yours)
Shudhu Je Tomar (Only Yours)
Jiboney Moroney (In Life and Death)
Boli Baarbaar! (I will repeat forever)
Khanna Parivaar:
Dilip Khanna (55): Wealthy Industrialist of Kolkata….owns Khanna Chemicals and Fertilizers: Manufacturer and exporter of chemical Fertilizers, bio Chemical Fertilizers, irrigation Chemical fertilzers and non toxic Fertilizers. Also supply sugar, refined sugar and consumer sugar…..with Factories in Uttarpada and Baruipur.
He also owns Sur Recording Studios in Tollygunge and is CEO of Sur Music Label.
Naina Khanna (52): Socialite, Social-worker (for publicity), President of Ladies Club and Kitty Circles. Possessive and controlling mother to her 2 children.

Angad Khanna (27): Studied Chemical Engineering (IIT Delhi) to run his father's industries, but has a secret passion for music which only his Dadi knows about. Hes driven, ambitious, workaholic, health-nut.
Anitah (24) : Angad's sister, spoiled, fashion-conscious, bird-brained, superficial. Her favorite pastime is shopping in Malls. The only saving grace is her genuine adoration of Big brother.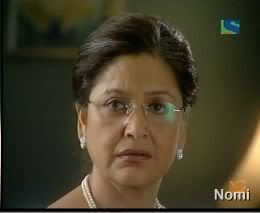 Dadi: Devyani Khanna (74), dignified matriarch of the family, widowed ten years ago. She lives with the family in their huge Ballygunge mansion, but departs often for Himalayan pilgrimages with her Satsang (devotional) group.

Netra Aggarwal: Naina's sister, wife of plantation-owner in North Bengal. Visits the Khannas from time to time. Interfering busybody who pokes her nose where it doesn't belong!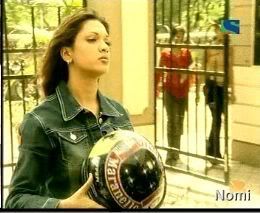 Aaliyah Aggarwal (23): Nethra's daughter, tomboyish, spirited, studying Journalism in Kolkata , hence lives with her aunt Naina.

Basu Parivaar
Anirban Basu (54): Chartered Accountant, works for a Multinational Firm with Offices on Chowringhee. Owns a 4 bedroom flat in Bhawanipur. Hes a man of strict principles, yet jovial and affectionate to his children.
Gayatri Basu (50): Housewife, Homemaker, devoted Mother! She still fusses and worries over her 3 grown-up "children". A mother's job is never done!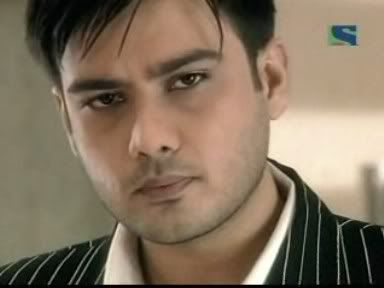 Kartik Basu (28): Basu Parivar's Kuldeepak, studied Electrical Engineering at IIT, Kharagpur, works for a top Indian company. Gayatri is looking for a bride for him but hes not ready for marriage yet. Hes an ambitious go-getter, hot-headed and loves his siblings.
Mishti Basu (25): Older daughter, Final year Medical student at R G Kar Medical College in Kolkata. Shes pretty, lively and affectionate, but conceited about her brains and looks.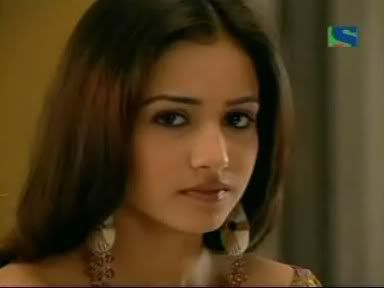 Kripa Basu (22): Youngest daughter …..the Baby of the Family, but talks and behaves like their elder. Studied B.Com at City College in Gol Park. Also a trained, accomplished dancer in Indian Classical styles. Shes also a gifted singer, with diploma in adhunik (modern) sangeet from Dakshinee. Runs a dance and music school in Tollygunge called " Om Namah Dance and Music Academy"
Gargi Ghosh (43) : Gayatri's sister, unmarried, dancer extraordinaire, she owns Om Namah…and passed it on to her niece when she retired from dancing 5 years ago. Kripa's idol and Guru…she taught Kripa classical dance since she was 4 years old. Now she lives in Delhi with her ailing mother.

Damini Sen: Anirban's sister, married to Shirshendu Sen, a Professor of Kolkata University.....….she has 2 children, a married daughter in US, Shatabdi and a son…...
Prithvi Sen (26): Damini's son, a computer consultant, who is also a good singer and actor, wants to try out in Bollywood. He sings often with Kripa at their functions.
More characters will be introduced as the story progresses.
------------------------------------------------------------ ----------------------
Check out this post just for a blast !
Especially if U like SRK!
http://www.india-forums.com/forum_posts.asp?TID=888274
pallavi


Edited by pallavi25 - 25 May 2008 at 11:50am