Hello friends
Now it's time to grill another member!
As you know, the forum is not very active, and we don't have that many members... so we are having Foodie of the week only once a month!

Presenting our new Foodie of the Month, she is a very sweet person, Her interests include watching TV & reading, she lives in the Canada, and is quite active in the forum these days!
Any guesses??
Yes, its none other than our very own:
Shruti_5

Congrats Shruti!
This is Your FOTM signature: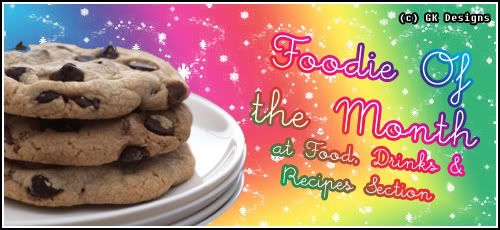 Here are a few questions to get you started on your FOTM

Name:

Age:


Birthday:


Profession:

Hobbies:


Favorite color:
How I got started with IF:


My Favorite section on IF:

Why I visit the FDR section:


Chocolates, Cakes, or Ice-cream:


Daily Soaps or Movies:

My best friend(s) on IF:

Ask all questions before the end of the month, because the next FOTM will be up on the first of April!