~*MOONLIGHT*~
character intro
riddhima gupta:a.k.a ridz. young and beautiful.very fun-loving girl. caring sometimes and loves her brother and bhabhi a lot. has an easy-going attitude.
millind gupta: riddhima's brother. he loves her sister a lot. there parents died in a car crash. a very caring person but also filled with fun. a big business man.
millind prachi
prachi gupta: millind's wife. very caring person and loves riddhima like her sister. a house wife.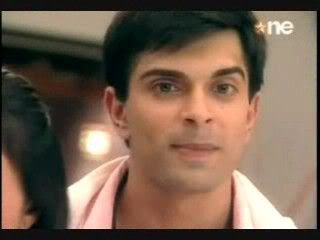 armaan malik: a.k.a ammy. naughty.every girl's dream man. the hottest man in LA. hardly serious in life. a player. bad temper problems.
sindoora malik: armaan's mother, widow and also a business women. she never had time for armaan since childhood. this made armaan lonely sometimes. she is a straight forward women who always listens to her brain and never the heart.
rest of the characters will be introduced later on.
PART 1
here i am standing in a party with a bunch of 30 yr old people how amazing NOT. not to be rude but im so not use to these kind of party and why would i be. i am a teenager and i have my own style of partying but this is just riddicilous and thnx to my brother and bhabhi i have to be here not that they are boring or anything but this was just as millind bro calls it FORMALITY. btw me riddhima gupta. collage girl and living in LA i hate....
tring tring
''hello''
''hey ridz where are u? u know u r missing the party. its soo much fun'' (music at background)
''i know but i have to attend this stupid boring party although i can come out of it but dont know how''
''ok tell prachi bhabhi that u wanna come to this party and she will let you im sure''
''ok bye''
''bye''
k u might be wondering who was this well this was my friend sapna very bubbly and fun-loving and a great friend. nyways better ask bhabhi just hope she lets me go.
me: umm bhabhi
prachi: excuse me (to another lady) whats wrong?
me: this party is very boring and i want to go to sapna's party plzzz
prachi: but u know millind
me: plzz
prachi: k fine i ll make up some excuse now go qucikly before he sees u
me: thnks bhabhi u the best
now finally out of this place.
sapna's party
sapna:where is this girl , better not come late to ma party
now thats what i call a party. now wheres sapna...
seeing sapna standing next to the bar ridz walks towards her
BOO!!
sapna: oi dont do that u scared me.
me: my habbit u know. woow this party is really hooked up cmon lets dance
sapna: na u go im gonna get drink
me: ok
now who wont like to dance yh sapna does but she is crap at it and to stay away from ebarassment she rather chooses to dance she thinks i dont know but ofcourse i do she is my frined DUH nyways ill go n enjoy myself.
she walked towards the dancefloor and started dancing and by few minutes everyone was cheering for her as she was fab at it dancing to the hihpop beats and shaking her hips moving with the rytham she rly got the place crazy.everyone danced around her.
i know this part was very boring but ill try to make the upcoming parts better.
plzzzz do comment and let me know if i should continue
maha


Edited by *|maha|* - 04 August 2008 at 9:06am