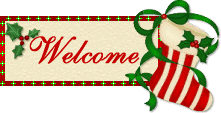 So what JJKN Forum is being archived our memories will never be archived right?
They will stay in our hearts etched in golden words and silvery pictures.
Therefore we have decided to have a fan club for JJKN lovers, where we will discuss only about JJKN, and the golden episodes of JJKN and also do loads of masti boleto ishpamming.
There is good news for all those who are watching JJKN for the first time, the videos which were being posted in the forum will be posted here as well
. That way all of us will get to discuss as much as we want on JANDA AKA Jassi & Armaan..ahem without any rok tok . If any of you want to share any video/photos/updates then post them here for us please.
Scroll down to see some more of the videos posted by Vimz/hansa di/rupali
Dont Forget to check page 75 onwards of this FC for the rerun videos
Signatures(Free Use)


Edited by Ananya_A - 30 November 2008 at 12:57am