Early life
She was born on 16 July 1982 into a Muslim Shariff family. From childhood she always wanted to be an actress but from tension from family members she had to keep the idea away for a long time. She later managed to convince her parents about acting. She is dating Rajeev from past three years.
Career
When she was in her second year of college, she got a lot of modelling offers and endorsed many brands such as; Close-Up Toothpaste, Betel Mobile phones, Emami Cosmetic Cream, Clearasil Skin Cream, Nescafe and many others. Up till now , she has done 50 ads. Along the line, she did a music video sung by Kumar Sanu called "Dil Ka Alam Main Kya Bataun Tujhe"and she also did a music video sung by Falguni Pathak called "Yeh Kisne Jadoo Kiya" and "Chalney Lagin Hain Hawain" sung by Abhijeet. She also did a couple of South Indian films. She had got few offers of hindi serials and films but she turned them down.
Start Of Kahiin to Hoga
She made her debut in the Balaji Telefilms serial Kahiin To Hoga where she acted as the eldest sister in a middle class family.The show lasted from 2004-07. One day she got a call from Balaji Telefilms for Kahiin To Hoga then titled "Kashish". She heard her role and realised she had the biggest role-the link between all the characters. Ekta Kapoor called her for auditions. It took them six months to finalise her role. She made a a big step in her career and Kahiin To Hoga was one of the 20 top shows.This show made her very popular in India and pakistan.She made millions of fans by doing this show.She also did pakistani serial 'ana' opposite humayun saeed and 'sun leyna' opposite Rajeev Khandelwal.
Bollywood Career
Aamna will debut in her first Bollywood film Aloo Chaat in which she plays the main lead opposite Aftab Shivdasani which is to be produced by Anuj Saxena's peoduction company Maverick Productions.


Controversies
It has been rumoured that she has been going out with [[Rajeev Khandelwal]] (Ex-Sujal of the show Kahiin To Hoga),but Aamna strongly denies it while Rajeev confirmed it and said to the media that he loves aamna and would love to marry her despite of her being Muslim because he believes that "Religion cannot stand infront of LOVE"
It has also been rumoured that she had a cold war with Kahiin to hoga's Charu (Surveen Chawla) on the sets of the serial. Surveen Chawla confirmed it but Aamna didnt say anything about it.
Other Informations
Rajeev Aamna never talked with each other for the first 6 months of the show Kahin To Hoga due to some ego problems.
But now they are good friends.
She enjoys eating Masala Paav at Band Stand restaurant.
She is afraid of heights.
Her favorite actor is Aamir Khan.
She is extremely fond of diamonds.
She never goes out without an omega watch, solitare ring, purse and perfume.
Her favorite ice cream is "Tender Coconut ice cream" at "Naturals".
Her favorite movies are Dilwale Dulhania Le Jayenge and Dil To Pagal Hai.
She's not perturbed about the fact that she's become a popular pair with Rajeev.
She has just moved into a new house with her family. Her house is situated next to the Oberoi Skyhigh in Meghdoot Towers in Mumbai.






hey ppl
the tellybuzz article points out that Rain & Snow is the point that makes audience remember about Sujal Kashish
http://www.india-forums.com/tellybuzz/article.asp?id=1853
This does tell that Rain or Snow equals to Sujal Kashish

hey ppl
there's check this TB article where Sujal Kashish's begining of love is discussed about
http://www.india-forums.com/tellybuzz/article.asp?id=1881


Warning to Ekta Enemies
http://www.india-forums.com/forum_posts.asp?TID=862384&T PN=32
by Zee
SBS Update
http://www.india-forums.com/forum_posts.asp?TID=862384&T PN=36
by shruti
SBS Update link
http://www.india-forums.com/forum_posts.asp?TID=862384&T PN=37
by preeti
Tellystars turn to Bollywood
http://www.india-forums.com/forum_posts.asp?TID=862384&T PN=39
by Farheen
Aamna's pics from SBS
http://www.india-forums.com/forum_posts.asp?TID=862384&T PN=39
by Farheen
Pictures
http://www.india-forums.com/forum_posts.asp?TID=862384&T PN=40
http://www.india-forums.com/forum_posts.asp?TID=862384&T PN=41
http://www.india-forums.com/forum_posts.asp?TID=862384&T PN=45
http://www.india-forums.com/forum_posts.asp?TID=862384&T PN=47
http://www.india-forums.com/forum_posts.asp?TID=862384&T PN=49
http://www.india-forums.com/forum_posts.asp?TID=862384&T PN=51
Articles on Aamna
by Zee
http://www.india-forums.com/forum_posts.asp?TID=862384&T PN=40
http://www.india-forums.com/forum_posts.asp?TID=862384&T PN=41
http://www.india-forums.com/forum_posts.asp?TID=862384&T PN=43
http://www.india-forums.com/forum_posts.asp?TID=862384&T PN=44
videos
http://www.india-forums.com/forum_posts.asp?TID=862384&T PN=50
Aamna Shariff to share screen with Aftab
http://www.india-forums.com/forum_posts.asp?TID=862384&T PN=44
by vandu
The Hottest Telly Stars
http://www.india-forums.com/forum_posts.asp?TID=862384&T PN=45
by Summi
Discussion
http://www.india-forums.com/forum_posts.asp?TID=862384&T PN=46
by preeti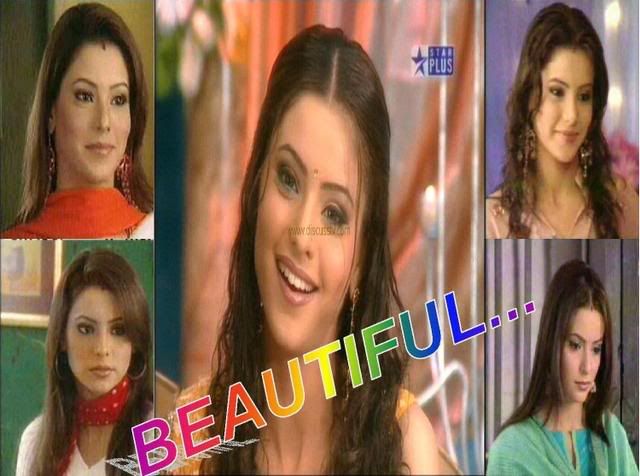 Kashish Hi Kashish
by neha aka RAdabest of KTH forum

http://www.india-forums.com/forum_posts.asp?TID=627805
http://www.india-forums.com/forum_posts.asp?TID=632891
http://www.india-forums.com/forum_posts.asp?TID=643302
http://www.india-forums.com/forum_posts.asp?TID=650705
http://www.india-forums.com/forum_posts.asp?TID=672417
http://www.india-forums.com/forum_posts.asp?TID=688346
http://www.india-forums.com/forum_posts.asp?TID=707922
http://www.india-forums.com/forum_posts.asp?TID=726859
http://www.india-forums.com/forum_posts.asp?TID=803767
http://www.india-forums.com/forum_posts.asp?TID=809263
http://www.india-forums.com/forum_posts.asp?TID=811244
http://www.india-forums.com/forum_posts.asp?TID=860574
http://www.india-forums.com/forum_posts.asp?TID=865861
http://www.india-forums.com/forum_posts.asp?TID=880563
updated till 52