Hiya friends!!
So so sorry for the delay...
I'm very excited to bring you the 8 entries i got out of the
Boys have sent their entry to win the Title of Valentine King
Girls also sent their entry to win the Title of Valentine Queen
---------------
Below are all 8 entries and i will separate the entries i got from BOys from entries i got from Girls...
There are 4 entries by boys..and 4 by girls...
Thanks boys and girls..you all rocked!!
--------------------
Entries by CC forum Boys::::
Entry no 1:
my Letter to my sweetheart....
First of all...A hug to One for who my arms are always looking for...
There is nothing in this wold that is more wonderful than then my imagination, coz what is in my imaginaton is just you... I am looking forward to holding you in my loving arms. You are beautiful. You are wonderful. You are special n You are mine!!!
My heart is overflowing with joy this Valentine. I want to share the most wonderful time with you.. waiting for my heart start beating more fastly.. waiting for you to come..


from your Imagination,
x.y.z
Poem
tere baare mein jab sochaa nahiin thaa
main tanhaa thaa magar itanaa nahiin thaa

terii tasviir se karataa thaa baaten
mere kamare mein aaiinaa nahiin thaa

samandar ne mujhe pyaasaa hii rakhaa
main jab seharaa mein thaa pyasaa nahiin thaa

manaane ruuthane ke khel mein ham
bichhar jaayenge ye sochaa nahiin thaa

sunaa hai band kar li us ne aaNkhen
kaii raaton se vo soyaa nahiin thaa
What would you do for your valentine?
Offer her to share sumtime wid me.. i request her to wear red on this valentine.. and being my redish lovely cutie.. bring her on a bridge.. tell her to luk at the most romentic view from that bridge and when she lost herself in that romentic view, i tell her to close her eyes.. thn i make her to feel that how speacial she is for me. give her a present, a red rose, some chocolates and ofcourse a ring..
and when she ask that what can i do for her.. i jumped from that bridge.. and make her realise how important she is for me.. that might show my love for her..

Entry no 2:
What you would do for your valentine??

Firstly i would have a long Long Breath
(So that i can get energy of saying Hi
...)...I would give her a bouquet..Uske baat thodi time ke liye bolti bandh
..I would ask her for a lunch..Or go to a cafe or icecream parlor..and just talk n talk without any intteruption of frnds n chaos
..Just spend some quality time together..or go to a place like a playing ground
..Slide or swings..Just have a good time n make time for each other.
A Poem :
First Since i would be so shaant...
..I would say
Mein hoon tum ho aur khamoshi
jaanay kab door hogi ishq ki madhoshi
(She will say mein khamost nahi Hoon, Tum ho)
I will Add
mil jao tum kisi raah kisi modh par
dharkan ab sahamnay lagi waqt ki khamoshi
(She will say mujhe Milne le liya appointment ki zarurat hai
)
Since she will be more angry
..I will Add another one to impress her..but i knw..my plan will fail
Chehre pe haseen chaa jati hai
Aankhon main suroor aaa jata hai
Jab tum mujhe apna kahte ho
Apne pe ghuroor aa jata hai
Aur Last mein..Jo dil ki baat...
Jaane kitni lambi raate,
jaane kitne lambe dinn..
duriyaa par jaise simat gaii,,
ITNE HUM KAREEB KAISEE AA GAYE, DIL KO TO PATA HE NA CHAALAA
A Song Dedication:
Movie Raqeeb, Song Jaane Kaise
jaane kaise shab dhali, jaane kaise dil khila
jaane kaise kab kahaan, chal pada yeh silsila
meri aankhon ko yeh kaisa manzar mila
tere har naksh mein bas khuda hi khuda
tera chehra sanam ik rubaayi si hai
mere dil jism-o-jaan pe tu chaayi si hai
(This i will play in a backgrond)
..Will ask a DJ..or may be the owner of a restaurant..aur may be will play in a car when will go for a ride)
Entry no 3:
To my Valantine......
The Gift I give to you, Is the Gift of myself..
The Gift of a heart,
The Gift of an endless Spirit.
The Gift of another life..........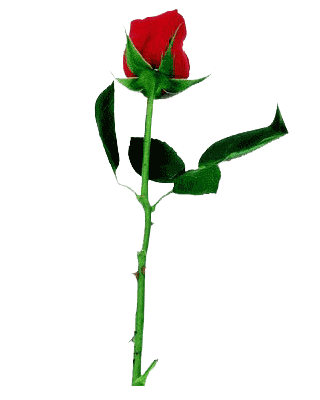 Plzzz accept my Rose...
accept my small gift
n
move to dinner
then Sing a song for her.....
[YOUTUBE] http://www.youtube.com/watch?v=pobM0B0qcNs&feature=relat ed[/YOUTUBE]
With love only
Entry no 4:
my love letter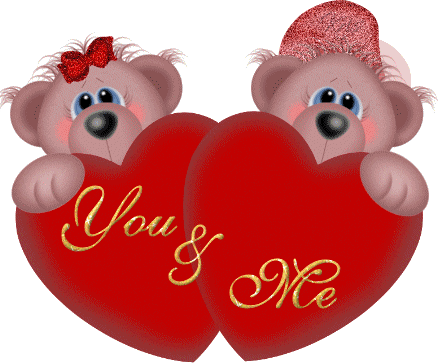 My Love,
When you came into my life i k new you were the one, the one that would complete me. I was the lucky one. it was the little things we did that made the feelings we felt so new to us.
We had so many plans, we would create our own little world, our own little house which you wanted to decorate like a palace, We dont need diamonds or rubys it would be filled with our love only.
I would take you away from this world, in my arms i would forever keep you, have faith in my love forget what anyone said.
I filled your life with happiness as you did mine. When i was with you it was like a paradise, no where else in the world was as nice. I gazed into your eyes and instantly you became mine.
Our first kiss was the most july the fourth,the most fireworky,hollywood,bollywood,mountain tops,crystal waterfalls all rolled into one moment, i found heaven on earth when i found you.
All i want to say is that if i could touch you one more time then i would take you where tommorrow couldnt fine us,
No matter what i will always LOVE you.
yours forever
your prince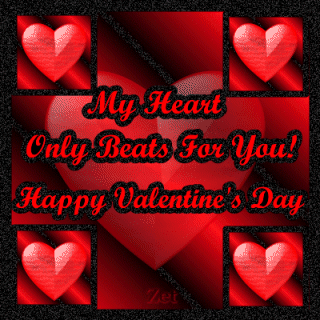 my poem
if kisses were raindrops, i would send showers
if hugs were seconds, i would send you hours
if smiles were water, i wouls send you the oceans
if love was a person, i would send you me
my song
From Jaanbaaz
tera saath hai itana pyaara
kam lagta hai jeevan saara
tere milan ki lagan mein
hamein aana padega duniya mein dubaara

maine tan man tujh par vaara
pyaas bujhi na karke nazaara
tere milan ki lagan ...

jitni tujhamein hai ada ( utni hi vafa )
jitna jahaan mein pyaar hai ( tujhse mujhe mila )
badhti hi jaaye ye betaabi badhti jaaye ye betaabi
jitana karoon nazaara
hamein aana padega ...

pyaar ke ek ek pal pe hain ( sau jeevan qurbaan )
pyaar kabhi marta nahi ( marte hain insaan )
pyaar usi ka jeevan hai jo tere saath guzaara
hamein aana padega ...

Entries by CC forum Girls::::
Entry no 5

* * * To The One and Only……..* * *
Naaaa hai Yeh Panaaa….. Naaaa khonaaaa hi hai
Tera na hona jane kyun…………… honaaaaa hi hai
Nope..its not just a song..but something that I wish to tell you…..
what I feel about you……....would you want to know more??…ki tum kya ho mere liye………
Tum se hi din hota hai,
Surmaiye shaam aati,
Tumse hi…………. Tumse hi….
Har ghadi saans aati hai,
Zindagi kehlati hai,
Tumse hi…………tumse hi……………
Don't know when, where and how it happened….but you definitely changed my life……..
aaj kal tumhare siwa kuch sujta hi nahi……………kyunki…
Aankhon mein ankhein teri, bahoon mein baahein teri
Mera na mujhmein kuch raha…….. hua kya
Baaton mein baatein teri, raatein saugatein teri
Kyun tera sab yeh ho gaya, hua kya….
Main kahin bhi jati hoon, tumse hi mil jati hoon, Tumse hi……. Tumse hi…….
Shor mein khamoshi hai, Thodi si behoshi hai…….. Tumse hi……… Tumse hi……….
Yep..tum hi tum rehte ho around…
And my world goes round and round and round……………
Now please don't laugh at such a bad poem…..
coz its nothing but the truth…..my life's actually going that way…b'coz of you……………
And if you ask me what all I can do for you………….well all I would say is…………
Aadha sa wada kabhi, aadhe se jayada kabhi
Jee chaahe kar lu is tarah wafa ka..
Chhode na chhoote kabhi, tode na tute kabhi
Jo dhaga tumse jud gaya wafa ka….
Main teri sarmaya hoon, jo bhi main ban payi hoon, Tumse hi…. Tumse hi
Raaste mil jaate hai, manzile mil jaati hai, Tumse hi… Tumse hi
Na hai yeh paana, na khona hi hai
Tera na hona jaane kyun hona hi hai
ab yeh to thi mere dil ki baat............god knows what you think...
but no matter what your answer be......
my love would always remain the same.....
*** Someone Who Would Love You Forever ***

Entry no 6
1) Love Letter
Dear Apun ka love,
Apun ne jab se tujh saale ko dikha hai, apun ka heart dakh dakh karne laga, aoo mora jiya na marne laga.. Sayaan Bayaan chod na.. Oppps sorry apun thoda filmi hojata hai.. Oh i mean hojati hai..
Anyways apun ne jab se tum ko dekha hai na tv per apun ka dil bahut zaoor zoor se dakh dakh kar raha hai.. Tumhari woh black shirts, totaly thanda (Cool) style garam (Hot) looks ne apun ko fida kar diya hai..Tu kya tu saala apun ka valentine bane ga??? Please ban ja na.. Apun tere bigar hell mien chale jaye ge.. Opps i mean mar jayege.. Please please please please please i love u.. Oyi!! Apun ne ab tu i love u bhi keh diya pehle baar kise ko zindagi mien.. Please man ja na.. Ur apun ka only love, only heartbeat.. Mien unn bewafa biwyo mien se nahi hun jo IF per 3 3 husbands banati hai...Apun tu only for u..
Tere Rapchip Deewani
2) Poem:
I woudnt send you perfume
To linger in the air
Instead i will send salvation, sweet
To show how much I care.
I wouldnt bring you candy hearts
In boxes of delight
Instead I would always lets you know
You are precious in my sight.
I wouldnt give you teddy bears
That whimper, "please be mine"
Instead i would give my heart to you
To wear it all the time.
I wouldnt give you roses, pink
For all the world to see
Instead I would give my eternal life
That should be good enough for you!
3) Song:
Dhak Dhak Karne Laga,
Mora Jiye Na Marne Laga,
Sayaan Bayaan chod na,
Kachi Galiyan Chod na
4) Describe what you can do for him:
Well i have had a crush on the guy i want to be my valentine since 2 years and aside from the fact that i know that he would never love me, i cant stop loving him. Now what can i do for him? Very frankly i dont know. Im not gonna say im gonna give my life for him, because dude get a life, i would never do that. So what can i really do for him? I have already given up my 2 years of dating life for him..
Which is a big thing..[LOL] If he seriously likes me, then yes i can do alot for him. I can let him be my first kis...
*Goes off in dreamy world*
Thanks,
Teri Deewani

Entry no 7
---------------------------------
For my valentine I would...
Cross the oceans and leave my life behind, to be with that person I truly care for... for my entire life..
Sacrifise the big things in life, to make room for the little...
Realistically, make 14th feb, the best night of their life
Chilling with them and spending some One on One quality time together
and most importantly...!!!!
MARRY THEM
*Wedding music plays*
------------------------------
Letter:
Dear... ****
You are my life... you know that, though.. right?
I've tried to make it really obvious and I know you've got the message
. Jahan tumhara comment, uske forun baad mera. As soon as you post anything... a long reply, a quote, a word or even just a smiley, I'll immediately comment there... and then you do the same x]] You know you've got me wrapped around your finger
!
Hamari flirtatious games kay bare main to pura Chit Chat charcha karta hai. Kabhi yahan ek song dedicate kya, to wahan ek romantic sa text message. Main aur mera dil to bas, idhar udhar ghoom te rehtein hain... and then suddenly your profile becomes online... or jaisay hi tum online aate ho, waisi hi mujhe forun say CC Hospital bhaag na parta hai. I've sent you so many messages through the CC newsletter... par tum to samaj hi na paii
I still remember our various encounters
. From jab we first met, to our first comments, from our first 'Quoting each other' to our first PMs
. Just... everything about you! It's just so perfect for me
. You mightn't be able to realise it now... but we're practically made for each other... practically soul mates!
Like topping is to a pizza, like jam is to a jam sandwich.
Like stars are to the sky, like a newborn is to a mother.
Like work is to the president, like money is to the queen.
It mind sound so cliche... but it comes from the bottom of my devoted-to-you heart. If we don't meet and join each other as life partners... the universe will be forced to change the course of nature
!!! Ok.. so thats over the top!
But as the very hot (Not as much as you though
)Shahrukh Khan, once said... ''Kehte hain kay jab koi cheez, pure dil say chahiye ho, to puri kaynaat use tumse milane main lag jaati hai''.
Kainaat nay to humay mila diya... par aagay... Humara future hi kya
... Humara future hai kya...
?
Coming soon is the Valentine's day, the day of the Lovers
. Come ****, let's give our relationship a try... You'll never know if we dont give this a shot... and then...! Salaam namaste to dekhi hai na! What if twenty years later you wake up next to a fat woman... and then you'll wonder... ''What if...? What if we two would have clicked... if we would have made it work...
?''
I don't want you to live in... this 'What if...' life, ****. Come on, let's give this a shot... Plus, St. Valentines has his blessings over us too...
For 2008... and further more,
Will You be my
Valentine
!?!?!
Pleaseeee, Naah mat karna
After all... dekho mainay tumhare liya kitni pyaari poem likhi!
Poem:
Jo kehte they tum, maantay nahin they hum,
Pyar abhi is duniya mein hi rehti ...
Hum to kehne kai aashique they,
Main ''I love you'' hi kehdeti.
Dekhay jinhone heer-ranja, dekhe unhonay sassi-panu,
Par hamari kahaani to alag hi thi...
Jo humney kya tha, tujhe manzoor nahin,
Main ''I am Sorry'' hi kehdeti.
Kiya jo tumne, hamaray liye...
Jaan say bhi barkar thi,
Rahin main vaisi hi na shukar...
Main ''Thank You'' hi kehdeti.
Jo kehte they tum, wohi kehte hain hum,
Pyar abhi is duniya mein hi rehti ...
Ab tak jo izhaar na kiya,
Kehti bhi to kya kehti?
Ab maanay mere guna, kabool ki apni sazaa,
Tere liye ab jaan bhi tehar jayegi...
Din jo aye ga, choda fervury
To ''Be my Valentine
'' hi kahoon gi.
Song dedication
:
To dedicate... I've chosen a song that's really close to my heart... Hope you can see the depth in it too
[YOUTUBE]http://www.youtube.com/v/QPw-Tl-qLys[/YOUTUBE]
----------------------------------------------------
Entry no 8
"aashiq banaya
aashiq banaya apne.."
no i m not himesh reshamiyaa... this is from the person who loves you the most in the world!
i never thought i would be writing this and especially not to you. when i met you, it wasn't raining, there was no lightning.. no sparkles.. music bhi baj nahin raha thaa...infact it was a very dull day n i was in a very crapy mood (very unlike what i thought it would be when i'd meet my someone special)
but you know what?if i could go back, rewind and pick the best day of my life, it would be the day i met you. i would pause and live that day over and over. you are probably thinking what is going on.. don't ask me how this happened because even i don't know.
you came into my life out of nowhere and completely changed it. for the first time, i have fallen for someone so hard.
for the first time, life seems so beautiful that i feel nothing can go wrong now. your presence has some kind of a magic!!i m the happiest whenever i am with you, but when you are not around, life is miserable. all i do is count the minutes till we meet again. it might be shocking for you, but i love you. i know you are the one. . would you be my valentine?
i don't know what your answer would be, i woudn't say it doesn't matter much because it matters to me more than anything else. i would be the luckiest girl in the world if you love me too.. but if not, i'd sing dard e disco and move on just kidding. even if you don't feel the same for me, i still be the luckiest girl to have fallen in love with you.
you will always have a special place in my heart which i promise would never be replaced. i just want you to know that i love you, immensely and truly, more than anyone else has or ever will... and i will always do regardless of whether you hate me or love me...
a Poem for you:
From the first time we met,
You made me forget all my fears,
and all the bad things in life,
you always knew what to say
and always wiped my tears away,
then I figured out that I finally
found someone I could trust,
someone who's a great friend
I love you so much...
That It hurts me...
Yours forever
Okay those were the 8 rocking entries..
-----------------------
This should be your voting Form:

KIng: Entry no ....
Queen: Entry no ...
-----------------------

All members....Remember you should vote for an entry on basis of uniqueness, creativity, style, decoration, the romantic level.
Participants should not vote for their own entry and can also not advertise their entry in any way(in posts or thru pms).
If seen so, the entry will be disqualified immediately..
Girls who participated can vote only for the best Boy Entry..
and

Boys who participated can vote only for the Best Girl Entry..
Voting ends on 13th Feb 23.55 pm,

i know only one day..but as u all know..we want the chosen King and Queen to be crown on 14th Feb and on that day there will be a dating thread for them as well
Be Fair..and Please Vote
If there are any questions.. and if your entry is missing...plz pm me asap..
Love,
Gracella