Hey, I met SRK!
TV actress Mouni met her university's alumni while shooting at Yash Raj studios
By: Tushar Joshi

---
COLLEGE KE DIN:Mouni Roy and Shah Rukh Khan
Mouni Roy (Krishna Tulsi of Kyunki) says she's ticked off one task from her wish list. The actress recently got a chance to meet her idol, Shah Rukh Khan. This encounter happened because while Mouni was shooting at Yash Raj Studios for NDTV Imagine's Say Shaava Shaava, SRK was getting ready for his item song in Rakesh Roshan's Krazzy 4.
Jumping Jane
Talking about her experience Mouni says, "When someone told me that he was shooting nearby, I literally jumped. There was no way I could give up on meeting him." So what was it like? "The first thing I noticed was his humility. He doesn't behave like he's the country's biggest super star."
Mouni and SRK share the same university in Delhi — Jamia Milia Islamia. "Last year we were shown a short film that Shah Rukh had made on Kolkata in his college days. It was fun to remind him about it and talk to him about the university."
The TV starlet has joined the bandwagon of people who sing paeans in praise of the King Khan. "It was amazing to see him so kicked about his shoot. Though I didn't meet him for long, I realised that the stories about his energy being inspiring and contagious are very true."
------------------------------------------


------------------------------------------
Mouni Roy:
How does it feel to be nominated for the Global Indian Television Honors?
It feels really nice because every time you get nominated for an award, you know that your work is being appreciated by the audience. And that is an exhilarating feeling.
What are your chances of winning the Best Couple?
Frankly I don't think much about winning. If I win it will be great but even if I don't its fine.
So are you performing for the ceremony?
No I won't be performing in the show. I was busy with the shooting of the reality show Say Shava Shava and it just got over today.
-------------------------------
------------------------------------
Actor Pulkit Samrat who plays Lakshya in Balaji Telefilms' Kyunki Saas Bhi Kabhi Bahu Thi...has taken his mentor Ekta Kapoor to court for non-payment of dues, and got a ruling that will resonate with hundreds of television actors.

On Wednesday Justice DY Chandrachud of the Bombay High Court appointed an arbitrator and instructed Ekta Kapoor not to "arm-twist" the actor and stop him from working for other producers outside Balaji.

Samrat who came from Delhi to become an actor has been working for Balaji since June 2006. After the initial few months his meaty role was whittled down to a few lines, leaving him with little work. When he complained, and wished to work outside Balaji, he was shown the contract, the fine-print of which read that he was beholden to the serial and to the production house for "three years."

The actor was also not paid for several months and his dues accrued to Rs 3.24 lakh. When the actor insisted on seeking work outside, Balaji, he says, floated false stories in the media that he had been sacked and which prompted him to sue Ekta and the production house. "He was not given any work between November and January, nor was he allowed to work with other companies. Nobody is giving him work because of the said contract," argued Pulkit's advocate SU Kamdar on Wednesday.

Why I took on Ekta

"As an actor, I have the right to grow and move on from one role to another. I enjoyed playing Lakshya, but I can't play Lakshya for the rest of my life. And I have the right to choose my roles. What has been happening in the TV industry is very wrong and someone had to speak up. But everyone is scared, so they keep quiet and take it. Even the judge said in court that it's wrong to stop an actor from working in different projects. In fact, he even said that such contracts shouldn't exist in the industry and should be abolished," Pulkit told Mumbai Mirror after the ruling.

Didn't he read the contract carefully before signing away his career for life? "That was my fault," he said. "I read the brief of my role carefully. Besides that, there was some desperation and no legal advice, so I signed."

Pulkit has worked for Balaji for one-and-a-half years, but insists that he "actually played Lakshya" for only about five months. "After that there was nothing left in my character," he says. "Junior artistes had more lines than mine. Very often all I had to do was answer the door if anyone rang the bell or say, 'Ma, kitna accha khana banaya hai'. I didn't come all the way from Delhi to do this! So I wanted to move ahead."

He tried to sort things out amicably with Ekta. He says, "I have nothing against Ekta, she has given me my major break. But the work atmosphere in Balaji is not very healthy. There are a few people who feed Ekta with information and she reacts to that information. So the rest of our viewpoints don't get across to her. She prefers to trust those people. I did talk to Ekta and apologised too. But she said, it was nothing personal, the company has to take certain steps in professional matters."

Wasn't he afraid of taking on Ekta Kapoor? After all, these are powers that make or break careers in the TV industry. "I'll never be able to go ahead if I think that way," he replies. "No one can snatch my destiny. Earlier people told me that it was Balaji's marketing capabilities and not my talent that made me. But why would Balaji sell something if they knew the product was bad? Obviously, the product was good. If I do well, I'm sure I'll get work."

Right now, Pulkit has offers from both the film and TV industries. But he insists that he's not taking any hasty decision. "And yes, I'll read every contract at least ten times before signing. You will never have to do an interview on these lines with me again," he promises.



THE CASE SO FAR :
Pulkit Samrat moved the HC on January 19 after he terminated the contract with Balaji Telefilms Limited (BTL) on January 12th. His petition says BTL violated the June 1, 2006 agreement by not paying Rs 5,000 per day as promised to him.
The actor said his role was snipped to a minor one despite the fact that he was promised a major role. "I did not make any commitments to any other channel or television serial," says the petition.
BTL had signed the actor in June 2006 for a period of three years and the contract said he would work for the company exclusively for 30 days in a month at a payment of Rs 5,000 per day.
Samrat has challenged a clause in the agreement that says "BTL shall have the sole option of terminating this agreement."
However, Raju Subramaniam, counsel for BTL argued that Samrat had "sought permission to work outside in August last year and at that time we granted him no objection."
Justice Chandrachud while hearing the arguments orally directed the respondents not to use 'arm twisting' activities pending the arbitration hearing. "Pending arbitrator's order you will not take any coercive steps to preclude him to apply for some other commercial endorsements," Justice Chandrachud observed in the order.
Courtesy: Mumbai Mirror
http://www.mumbaimirror.com/net/mmpaper.aspx?page=article&am p;am p;am p;am p;am p;am p;am p;am p;am p;am p;am p;am p;am p;am p;am p;am p;am p;sectid=15&contentid=200802072008020702114410977ad5060
---------------------------------
The Rediff Interview / Pulkit Samrat

'I didn't have a choice but to go to court against Ekta Kapoor'

Rajul Hegde | February 07, 2008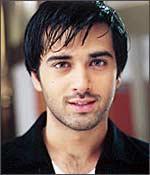 Pulkit Samrat

Pulkit Samrat, who was popular for his role of Lakshya in Kyunki Saas Bhi Kabhi Bahu Thi, was once a Balaji Telefilms [Get Quote] favourite. But now, things seem to have soured between him and Ekta Kapoor's [Images] production house.
Pulkit has filed a case against Balaji Telefilms for the non-payment of dues and for not allowing him to take up other projects from other production houses. He tells us what went wrong:
How did the problem start?
I have been working for Balaji for the last one and a half years. But I must have barely worked for four-five months during that time. I worked 30 days a month but during the shoot, I had to sit around for 14 hours just to have screen time of two-three minutes.
I did not come from Delhi to wait such long hours. I know this is how the industry works. I wouldn't mind if the role was worth it. Sometimes, I just had lines like, 'Khana achcha hai' or just answer the doorbell. For the last two months, I did not have any work.
When I complained about this, and told them that I wanted to work outside (the production house), I was shown my three-year contract with Balaji. Then I began reading false stories in newspapers about me being sacked from Balaji for not attending shoots. But I didn't bother then.
Why did it become worse?
One day, I received a (court) notice while shooting for Kyunki from the production house. It said that I was not attending the shoot, not answering calls from the production house etc. I was shocked. Even my friends started asking me how come I was present (at the shoot) when there was news that I was not attending shoots.
Did you speak to Ekta Kapoor and clear the air?
I tried to explain to Ekta but she did not believe me. She didn't get my viewpoint. There are some people whom she trusts blindly. When they give her wrong information, she reacts to it.
Why did you decide to go to court?
This is not the way you talk about professionalism. I lost my patience after the notice. I am here to protect myself. I tried to solve it amicably but that didn't happen. Every production has a contract but when we are not allowed to work outside, it is really bad. As an actor, everyone wants to grow. I didn't have any choice but to go to court.
What is the court's verdict?
I am free now and can work anywhere. I am thankful to all the people who have supported me, especially my family. Justice Chandrachund instructed Balaji not to 'arm-twist' actors and stop them from working with other production houses.
Will it not affect your career since you have gone against Ekta Kapoor?
I have apologised (to) and asked Ekta Kapoor to excuse me if I have hurt her. I don't have anything against her, it is against the contract. I know she has certain powers, which can make or break careers in the television industry. If I think that way, I cannot move ahead in life. She has already sent an SMS saying: 'We will see to it by next year you will be nowhere.'
I am glad that I have taken this step. I am receiving a lot of SMSes from the industry, channels, journalists, friends and fans, congratulating me on taking such a bold step.
How much dues have you yet to receive from Balaji?
Money is not an issue here. I have not received payment of around Rs 3.25 lakh for several months.
Have you got any offers for television and films?
I have always got many offers from television and films. The first thing they ask me is about my contract with Balaji Telefilms.
I have not finalised anything as yet. I will take my time and choose the best. What has been happening in television industry is wrong and someone had to speak up. I am happy that I am the first to take steps and win the case. I need all your support and good wishes.
---------------------------------
Ekta slams Pulkit
---
Balaji's head honcho clears the air about another of her bete noirs

Subhash K Jha
[email protected]

TV actor Pulkit Samrat who plays Lakshya in Kyunki Saas Bhi Kabhi Bahu Thi has accused Balaji of underpaying and under-using him. A stunned Ekta reacts.
Misconstrued
"Pulkit seems to have misconstrued what the honourable judiciary upheld. I won't like to say anything on the legal aspect of this matter because the lawyers are handling that. My lawyers know exactly what the court said, and it isn't what Pulkit is making it out to be. I must say Pulkit's allegations have stunned me. I'll be damned if I let Pulkit get away with these lies about my company and me. I gave him a break in my most popular serial and now he makes me sound like a tyrant!" she fumes.
She reasons, "We let our other actor Mouni, Prachi, Jai and Karan Patel work outside, so why would we stop Pulkit? Hehas been evading our schedules for Kyunki for months apparently due to a bad back, while he was busy clubbing the night away. Our production managers have been in tears because of Pulkit's troublesome ways."


<< Back to Headlines
---------------------------------
Kyunki's Lakshya drags Balaji, Ekta to court
Mumbai: The Queen of Indian soap operas, Ekta Kapoor, has been dragged to the court by an actor from her own camp.
Actor Pulkit Samrat, who played Lakshya in Balaji's longest running soap Kyunki Saas Bhi Kabhi Bahu Thi has filed a petition in the Bombay High Court against Balaji Telefilms Limited for non-payment of dues and also for a binding contract that restricted him from working with any other production house for three years.
"I wanted to break the myth of the so-called Balaji contract that we wouldn't get work anywhere else. If you're talented, you will get work anywhere," Pulkit Samrat.
In an industry where production houses dictate the rules and where actors are often exploited for want of rights or regulations, this could be a welcome move. In fact a Mumbai tabloid jumped the gun to report that the Bombay High Court had ruled in favour of the actor and warned Balaji for its arm-twisting tactics.
However according to latest reports, Balaji Telefilms too is all set to take the actor to court for his defamatory statements against the company and Ekta Kapoor and is also set to sue the newspaper, Mumbai Mirror, for the misleading report which suggested that Pulkit Samrat has won the court case
---------------------------------
The Ekta – Pulkit face-off





The good-lookingPulkit Samratwho plays Lakshya in Kyunkii Saas Bhi Kabhii Bahu Thi has dragged Ekta Kapoor (Balaji telefilms) the producer of the show to court over non-payment of dues and prohibiting him from working with other producers due to the 3 year contract with Balaji.

Samrat who came from Delhi to Mumbai to pursue a career in acting has been working for Balaji Telefilms since 2006. He began his career with Kyunki but after a few months his role was chopped which upset the actor. Despite requests nothing was done and Pulkit decided to opt for other work. This was when the production house did not permit him to do so saying that he was under an exclusive contract for three years.

Pending the hearing Justice Chandrachud of Mumbai High Court appointed an arbitrator and asked Ekta Kapoor to refrain from 'arm twisting' Pulkit.

Tellychakkar spoke to Pulkit and Balaji Telefilms to get an insight into the showdown.

Pulkit says, "I was not comfortable with the working environment. There was so much of miscommunication happening and Ekta preferred to listen to the people around her rather than me. I would state that I still have no bad blood for Ekta Kapoor who gave me my big break on television."

Pulkit continues, "I have worked hard on the character 24x7 which I don't mind doing but the role has to be substantial. I was taken aback when they went to press claiming that I was not reporting for the shoots and not taking the calls. This was not true."

Pulkit adds, "I was receiving calls from my fans and friends about the whole issue and that was the time I thought of reacting as the whole episode was breaking my image. I needed to protect my interests as an actor. I tried to sort out things with Ekta and even apologised to her but she was not ready to trust me. Now I can't wait for another two years for her to cool down and understand my position."

Pulkit adds, "There were producers of serials and films coming to me and asking me if I would be interested in working outside Balaji but the production house said that I was contractually bound by them for three years which says I can't work outside."

On the filing of case Pulkit says, "Somebody had to do it. One has to work with people and there has to be a healthy working environment."

On the issue of non-payment of dues he explains, "I was supposed to get five thousand per episode. Some of my dues remain unpaid which amount to rupees 3-4 lakhs. My lawyer is going to claim that."

Balaji Telefilms claims that the actor was unprofessional and reports have it that now Ekta will file for damages against Pulkit.

Creative head Balaji Telefilms Nivedita Basu says, "I am not the right person to talk about the dues that we would claim. Only our legal advisor can talk about it."

Nivedita, said, "I have no idea what happened to Pulkit. I don't understand why he went to such an extent. He is saying that there was miscommunication but I can't understand that when he had to do a film last year he communicated with us and the problem started brewing only after that."

Nivedita adds, "He stopped reporting to shoots and because of him other artists too suffered. He just accommodated two-three hours when we required almost 12-14 hours from him."

Pulkit claims that his one time meaty role was cut short to almost that of an extra and that was also one of the reasons that resulted in the show down. Nivedita replies, "We are not to be blamed as we could do nothing about it. If an artist is not ready to give us time for the shoot what else can we do? We were not fools to do this when the show was concentrating on Krishnatulsi, Eklavya and Lakshya's triangle. He is saying that he wanted opportunities then why couldn't he tell us the same? We could have accommodated him in our other shows."
---------------------------------
Mysterious exit of Balaji's 'Blue-eyed boys'..
| | |
| --- | --- |
| | As yet another Ekta's favorite, Pulkit Samrat leaves the Balaji camp, the Telly Buzz team analyses the reasons behind the 'Walkouts' of few Blue-eyed boys of Ekta... |

Balaji Telefilms, is known to bring in talents from all nooks and corners, and provide them a stage to show case their talents, and eventually provide them a special place in the hearts of the Indian audience. The loyalists of the Ekta family ultimately hit the pinnacle of success and get to be called 'Ekta Kapoor's Blue eyed favorites'.


But, a trend that has been seen in the past few years is that, the so-called 'Blue-Eyed Greats' have moved out of Ekta's production house seeking something different. This was first noticed in Kyunki Saas Bhi Kabhi Bahu Thi, when the then-chocolate hero, Amar Upadhyay walked out of the serial indicating that he was not interested in playing the role of Mihir after the leap. A point to be noted here, is that Amar was at the helm of popularity then, and was the first small screen actor to be brought back into the serial from the 'dead', courtesy a nation level uproar, wanting his comeback. One might be able to question the fact that even though Amar quit the show, couldn't he join some other show of the same production as well? After being a top rated actor in Television, Amar quit the Telly industry to make a career in Bollywood, which right now has gone down the drain. Doesn't that leave us wondering if that was truly the reason why Amar left the Balaji camp?

Next to follow was none other than another chocolate boy Rajeev Khandelwal, admired by the masses as Sujal of Kahin Toh Hoga. But again, Rajeev mysteriously walks out of the production house, leaving things sore between the two and till date, Rajeev and Ekta, cannot see eye to eye. Though Rajeev made his mark with other shows, Ekta suffered a loss with Sujal's replacement. Rajeev claimed that he was being framed and stagnant with the story of Kahi Toh Hoga, while Ekta claims that Rajeev wanted full control of the show and played tantrums as well. Till date, except for the here-and-there comments coming from both, they have remained tight lipped about the whole issue. Now isn't that strange?

The latest addition to the list is none other than Pulkit Samrat aka Lakshya of Kyunki Saas Bhi Kabhi Bahu Thi. Pulkit sued Ekta Kapoor for not being given remuneration for his work. Along with legal issues, Pulkit has a personal grudge that he was treated as an extra in the show, and has been framed for being unprofessional. On the other hand, the production house alleges that Pulkit had starry attitude and was getting a little too pricey for the camp. But now don't most of the actors have an attitude? We don't see them being chucked out, do we?

But the question that arises here is that is it a mere co-incidence that so many of Ekta's protgs have walked out for the reasons stated, or is there something else behind the picture?
---------------------------------

Pulkit proposes Mouni on the sets of Kaho Na Yaar Hai
| | |
| --- | --- |
| | Struck by cupid, Pulkit Samrat expresses his love for Mouni Roy in Reliance Mobile 'Kaho Na Yaar Hai' Valentines Special episode |
While cupid spreads his message of love and couples flutter in romance this season, the very special duo, Pulkit Samrat and Mouni Roy could not be far behind. In the upcoming Valentines Special episode of Reliance Mobile 'Kaho Na Yaar Hai' the couple enjoys the mush around them. Watch their heart beat in affection on Friday, February 15, 8 pm only on Reliance Mobile 'Kaho Na Yaar Hai' on STAR Plus.

The set exuberated romance, with dim lights illuminating the area and creating a perfect setting for a romantic dance. Even Pulkit and Mouni could not keep their emotions at bay as they swayed in each others' arms to the tune of "Ajab Si" from the recent blockbuster Om Shanti Om.

The chemistry between the couple was evident, as they gazed into each other's eyes endlessly. All through the episode Pulkit kept hinting that he had a special message to give to Mouni and eventually after a long wait, in the end of the episode he went down on his knees and proposed her in truly filmi style.

So stay tuned to watch Pulkit express his love for Mouni on screen in Reliance Mobile 'Kaho Na Yaar Hai', Valentines Special Friday, February 15, 8 p.m. – 9 p.m. only on STAR PLUS!!
---------------------------------

Pulkit reveals all in a book





Pulkit Samrat who became famous as Lakshay Virani in Kyunki Saas Bhi Kabhi Bahu Thi, believes in being accessible to his fans all the time. This is the reason the actor has launched his own website. The actor now has gone a step further and has got a book written on him by Shweta Rohira who has designed his website too. The book is titled 'The Start Of The New Beginning' and the forward has been written by actor Ronit Roywho Pulkit considers his mentor.

Pulkit says, "This book is a first of its kind. I was a bit apprehensive in the beginning as I was just one and a half year old in the industry. It took Shweta, the writer, four to five months to convince me to give the go-ahead."

Talking about the book Pulkit says, "The title of the book itself speaks a lot in itself. It is just one chapter of my life. The book is written in a unique 'walk the talk' manner."

Pulkit always wanted to be an actor and he came down to Mumbai from Delhi to realise his dreams. Pulkit says, "It is not a biography and it is not confined to acting only. It also talks about my childhood. As a child I always wanted to act. Initially my parents did not pay heed to me but later when I informed them that I wanted to come to Mumbai they supported me." "I had full belief in myself and I strongly feel that believing and hard work is the key to success," adds Pulkit.

The book also speaks about spirituality and Pulkit himself believes in spirituality. The actor is into reiki, self hypnosis and theta healing. Pulkit through his book wants to inform all those who are unaware about spirituality and healing sciences. He says, "I attribute my success to all these therapies, my parents and spiritual teachers. I feel nothing is impossible and I feel all the successful people have trained themselves subconsciously. All these therapies train you to master the art of training your subconscious mind."

Pulkit also feels that there should be a competition in the market otherwise one does not grow. He avers, "I want to grow with everybody and not alone because then there will be no fun."

The book also talks about other aspects of Pulkit life. Pulkit says, "The book also talks about my other capabilities which is writing poems and sketching. I am also a magician. The main purpose of the book is to influence the youngsters who feel that it is very hard to achieve success. I feel if you are strong willed, hard working and if you program your mind then it's very easy to achieve your goals."

Talking about his mentor Ronit Roy Pulkit says, "He has helped me a lot on the sets and it feels great when a senior and talented artist like him treats a newcomer with such warmth. He is a great person to be with."

The book published by Kuber will launch in March.

---------------------------------

Mouni Roy survives a scary accident..
| | |
| --- | --- |
| | Mouni Roy, who plays KT in Kyunki Saas Bhi Kabhi Bahu Thi thanks Ganeshji and her stars for saving her, when her car collided with another car.. |

Mouni Roy of the Kyunki Saas Bhi Kabhi Bahu Thi fame, got into a major accident recently. Mouni who visits the Siddhivinayak temple every Tuesday, had a head-on collision with another car. Though Mouni was sitting in the front seat, she was spared with just few injuries. The Telly Buzz team talks Mouni about the tragic incident.


"While taking a U-turn, our car banged against another car, both the cars were speeding and could not avoid the collision. Luckily no one suffered severe injuries, but I got a slight injury on my back", says Mouni. The actress believes that her good luck charm saved her that day. "I was returning from Siddhivinayak, and was thankful that Ganeshji saved me." On her current condition, Mouni adds, "I still have a minor pain, specially if I move around. I had taken two days off and tomorrow, I will be back on shoot…"
A source from Balaji adds in, "She is at home, but not in a status to work. But being so dedicated to her work, Mouni called up and agreed that if they needed her for the close-up shots, she will be around. But we advised her to fully recover, since we have banks of episodes."
Three cheers to Mouni's dedication to work! Telly Buzz team wishes the actress a speedy recovery..
---------------------------------

Pulkit gets a punch
The Ekta Kapoor-Pulkit Samrat war hots up, as Balaji files a complaint in the Metropolitan Magistrate Court, which orders the police to investigate charges against the actor
Posted On Monday, March 03, 2008

Vickey Lalwani
Ekta Kapoor

There is a new twist in the Ekta Kapoor-Pulkit Samtrat war tale. Samrat (Lakshya of Kyunki...) is in trouble. A FIR has been lodged against him in the Aarey Police Station (Goregaon) as per the orders given by the Metropolitan Magistrate Court on Saturday. Following Samrat moving the High court on January 19, Balaji Telefilms had filed a complaint against Samrat in the Metropolitan Magistrate Court on February 17.

The Court order, signed by the magistrate, A G Mohabey, says, "Balaji has filed this complaint for offences 120/120B, 403, 405, 418, 420 and 506 of I.P.C against Samrat. One of the important clauses of the contract between Balaji and Samrat is that there should be continuity, dedication and punctuality of the artiste to be available on the sets.


Ekta Kapoor

Pulkit had agreed that he will be paid Rs 5000 per day but suddenly he realised that his importance has increased and started demanding Rs 10000 per day. Not only this, he also took away all the perfumes, clothes, etc., interfered with the making of the serial and also criminally intimidated Balaji of consequences."

Further, the Court has directed the Senior Police Inspector, Aarey Police Station, to investigate the offence and submit his report within two months. When contacted Kapoor said, "It would be better if you speak to my legal department."

Throwing light on the recent development in the Pulkit-Ekta dispute, Balaji's legal advisor, Sandeep Sidhu, says that Pulkit moved the High Court simply to appoint an arbitrator who would resolve the dispute. "That's what our contract says," says Sandeep Sidhu, legal advisor of Balaji Telefilms. Explaining why Balaji Telefilms then approached the Metropolitan Magistrate Court, Sidhu says, "We didn't know it would go so far. We couldn't take it lying down."

Sidhu adds, "Yes, an FIR was lodged against Samrat on Saturday. Samrat's demands were tantamount to extortion. He was lying that we were not paying him his fee of Rs 5000 per day. To begin with he wanted a 200 per cent rise in his fee. Naturally, this was not agreeable by us.

We argued with him, but he stood his ground. Later, he started troubling us; he stopped reporting for shooting and we suffered huge losses. Then he started painting the town red accusing us of unfair practices. This is surely not done." Seems like the drama at Balaji just doesn't end; onscreen and off-screen!

Samrat remained unavailable for comment.
Source : Mumbai mirror
---------------------------------

Jaldi five with Pulkit Samrat, Television actor
Ektaa Kapoor has filed a complaint against you. Are you aware of this?
No (laughs)! I don't have any idea. My lawyer would be in a better position to answer. All I can say is that she (Ektaa) makes me laugh with her antics. That improves my health, so I am happy about that.
Was it difficult to take a stand against a powerful personality?
The most difficult thing I did was to leave my home in Delhi and come here to work. If I can't work after coming here, what's the sense? I will not allow that to happen. I have the support of my family and friends. This was a battle I had to fight.
Has this affected your career?
Not really! On the other hand, the entire industry has supported me. I have been getting offers. In fact, because of this case, everyone knows that I am available. Earlier, there used to be so much confusion with the exclusive contract and
all that.
Where do you see yourself going from here?
Well, I am exploring all options. I want to make sure that the reason I have taken up this fight — which was to be able to do good work—is fulfilled. I don't want to stick to just television.
So does that mean you are quitting TV?
Of course not! All it means is that I am open to other media. Right now, I am on a self-imposed break. I want to take things slowly. Let's see where I go from here. Life is very unpredictable, you know.
http://www.dnaindia.com/report.asp?newsid=1154341
---------------------------------

TV actors finally play their age in reel life
March 9th, 2008 - 9:02 am ICT by admin -

Radhika Bhirani
New Delhi, March 9 (IANS) Young television actors are no longer required needed to play older characters as was the norm untill recently. With a host of new shows and channels being launched across the country, opportunities for young talent to play their age are increasing manifold. In a far cry from the times when young Smriti Irani had to play a mother-in-law and then grand mother in "Kyunki Saas Bhi Kabhi Bahu Thi" and Shweta Tiwari play mother, then mother-in-law and graduate to a grandmother in "Kasauti Zindagi Kay", the younger lot today are lucky with scripts readily accommodating youthful characters.

Commenting on this, Shailja Kejriwal, executive vice president of content, NDTV Imagine, told IANS: "Young actors are not asked to play a role much older to them at the very beginning of any series. However, if a serial takes a generation leap then it is imperative for the characters to grow as well."

Anupama Mandloi, creative director of STAR Plus, says: "Our new shows like 'Sapna Babul Ka…Bidaai', 'Sangam', 'Santaan', Kis Desh Mein Hai Meraa Dil', etc are full of new and young talent and the actors are portraying characters are close to their age."

However, two of Balaji's seven-year shows are an exception -"Kyunki Saas Bhi Kabhi Bahu Thi" and "Kahaani Ghar Ghar Kii" in which the characters had to jump two generations in keeping with the story line.

Panchhi Bora, 21, plays the female protagonist in Balaji Telefilms' popular soap "Kayamath". A final year graduation student, Panchhi has already mastered moving around in a sari, wearing the 'mangalsutra' and donning vermilion to portray a young married girl.

How does it feel? "It feels strange to be dressed in an outfit I don't associate with my age. But I believe that my character in 'Kayamath' is more about a woman's maturity than her age," Bora told IANS on phone from Mumbai.

Mouni Roy a.k.a Krishna Tulsi of "Kyunki.." affirms that her character is very much like her 21 years. She feels that playing a character much older is a personal choice of the actor.

She said: "It is just a matter of personal choice. If a person does not wish to portray an older character, nobody can force them to. Besides, the name and fame that one gets through the exposure makes such details seem trivial."

Another actor Sarah Khan, just 18, plays a central character in STAR Plus' "Sapna Babul Ka…Bidaai". She says she is comfortable with every aspect of Sadhna, the 20-year-old she plays in the serial.

"I am a very trendy person in reality. But as an actor, I have to be comfortable with the character I play so that I can portray it in the best possible way," she told IANS.

Sarah is confident that if offered the role of a 29-year-old-woman she would have carried it off with ease.

http://www.thaindian.com/newsportal/entertainment/tv-actors- finally-play-their-age-in-reel-life_10025511.html
---------------------------------
| | |
| --- | --- |
| | Watch out for Television's Maha Event from March 17 to April 17 on Sony Entertainment Televison... |
Starting March 17, Sony Entertainment Television promises to bring you closer to the stars! Your favorite television stars - the bold and the beautiful- are descending on earth for Sitaare Zameen Par – Television Ka Maha Event. For the first time ever on Indian television, the entire galaxy of stars, almost everyone, will queue-up to entertain and interact with the viewers in a month long extravaganza starting March 17 – April 17, Monday – Thursday at 10 p.m.
Sitarein Zameen Par – Television Ka Maha Event will house 3 star-studded programs under its umbrella, namely – Bura Na Mano Holi Hain, Mr. and Ms Television and Ustaadon Ke Ustaad. In this Maha Event, catch your favorite television stars come out in the open to celebrate in a weeklong Holi special filled with loads of masti, music, dancing and a riot of colors. After Holi, the celebrations get better. This time you will see your favorite stars competing with each other for a Perfect 10 – for the Mr. & Ms Television title, shedding all inhibitions to wear that ultimate crown .The last of the events is a face off between the stars of all reality shows (on Indian television) on one platform—Sony Entertainment Television.
Commenting on the Maha Event, Albert Almeida, Executive Vice President and Business Head, Sony Entertainment Television, said, "In line with our vision of offering the biggest and the best, we bring to our viewers an innovative and fun filled extravaganza – Sitaare Zameen Par—Television Ka Maha Event. Kicking off with the festival of colors the show promises to bring home the biggest stars in a celebration like never before on Indian television. This month long special offers some exceptional entertainment with a spirit of camaraderie and competition. Sitaare Zameen Par… will bring together the best talent and a galaxy of stars, who will come together to entertain like never before."
Bura Na Mano Holi Hai: (Monday-Thursday, March 17 –20 @ 10.00 pm &Grand Finale on Sunday, March 23 @ 12.00 noon)
The festive season starts with Bura Na Mano Holi Hai… a four part comic reality series of pranks, gags, music and dance hosted by the Comedy Circus winner - Ali Asgar. This Holi special will see the return of the hit pair – Raju Srivastav and Rakhi Sawant (earlier in Comedy Ka Baadshah Hassega India) along with television actor Kavita Kaushik and Kunal who play pranks on celebrities…all in the name of Bura Na Mano Holi Hai… Produced by Wizcraft, this one-week special will not only entertain but also educate the viewers on the origin and significance of Holi.
The grand finale, a showcase of performances, will play out on Sunday, March 23, at 12.00 noon. Television stars - Amir-Sanjeeda, Rakhi Sawant, Manav Gohil, Shama Sikander, Jay Bhanushali, Sayantani Ghosh, Yash Tonk, Sangeeta Ghosh, Roshni Chopra,
Pulkit Samrat
, Gurdeep Kohli, Shradhdha Nigam, Karan Oberoi, Indian Idol band F4 and contestants - Deepali, Prajakta, Meenal and Charu will all set the stage on fire.
****

Mr. and Ms. Television: (Monday-Thursday, March 24 – March 27, March 31 - April 3 @ 10 pm, Grand Finale on Sunday, April 6, @ 12.00 noon)

Amidst big film & TV awards and music & dance reality shows comes a talent contest Mr. and Ms Television specially designed for our small screen's glamour brigade. The show is the ultimate hunt for India's most talented and multifaceted TV personality. The contest will see 6 female and 6 male celebrities competing across various categories - singing, dancing, acting etc… to compete for the title of Mr. and Ms. Television.

The talent contest is produced by ITA and will be judged by Hindi film industry's two very popular & well-known personalities along with everybody's favorite anchor.


****

Ustaadon Ke Ustaad: (Monday-Thursday April 7 to 10 @ 10 pm & Grand Finale on Sunday, April 13, @ 8.00 p.m)

The last of the month long mega events, Ustaadon Ke Ustaad, brings together popular faces from all reality shows Sa re ga ma Vs Voice of India Vs Indian Idol, Nach Baliye Vs Jhalak Dikhhla Jaa, Comedy Circus Vs Great Indian Laughter Challenge, Lil Champs Vs Chote Ustaad… on Indian television, on one platform. First of its kind, it is the ultimate face off between these stars and the competition will result in a star studded entertaining week that will have the viewers saying dil maange more…

Watch out for your favourite stars come in large numbers to celebrate Television Ka Maha Event! Only Sony Entertainment TelevisionStarting March 17, Monday-Thursday at 10.00 pm.
---------------------------------
---------------------------------
Pulkit offers Ekta the olive branch





Pulkit Samrat who is currently in the news for all the wrong reasons is now on a sabbatical. After getting out of Kyunki Saas Bhi Kabhi… the actor has kept a low profile but he now wants to bury the hatchet with the production house.

You have recently said that you want to go back to Balaji? "Why should I unnecessarily create tiffs with anybody? I want to solve this misunderstanding amicably. I tried that before but it was of no use. We are all in same industry so I think we should have good relations," explains Pulkit

Are you ok with returning to the saas-bahu serials? "It need not necessarily be a saas-bahu saga. There are so many things besides that. I also have a few offers form Bollywood which I am deliberating on. I do want to come back to television but I will only take up something which excites me," he avers.

"I'm currently vacationing as there is not much work to do. I have few offers in hand but till now I haven't finalised anything," says Pulkit.

"I'm not totally out of television as I have some events. Besides that I spend time with my family and catch up with few friends," he adds further.

Lets see if Ekta accepts the olive branch.
---------------------------------


Edited by desigrl05 - 17 March 2008 at 7:17am