Hello DMGians!
I thought about writing a new FanFic, being inspired by Kajal and Lubna
, I hope you guys like it
.
Character Sketch

(Dr. Armaan's deadly look
)
Armaan Malik: The complete opposite of the Armaan in DMG. Shy, quiet, very serious, and strict, but fun loving and friendly at the same time. He's 26 and a senior doctor in Sanjeevni. He barely smiles, only on occasion and does not EVER joke (only with kids). He wouldn't be caught dead joking or flirting. He's very seedha sadha, and is loved by everyone. He knows Dr. Shashank and his family, and has been to their house once' (doesn't know Riddhima too well.) Girls go crazy over him (like us)
, but he never pays attention to them as none of them have been able to charm him. He's in charge of the new interns. This Armaan believes in love!
Atul Malik: Atul is the same' but he's Armaan's little brother! He's 23, very funny, loves singing, does shaiyri and is very friendly and cracks jokes all the time. Everyone thinks he's weird, but he's still cool. New intern.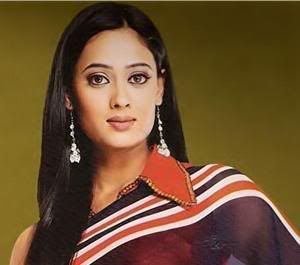 Asha Malik: Armaan's mother, She's very young and beautiful and got married at 17 which means she's 45 now, but still drop dead gorgeous!
Alveera Malik Malhotra: Armaan and Atul's elder sister. She's sweet and gorgeous. She's always up to getting Armaan married and brings a new rishta every week. She's 27.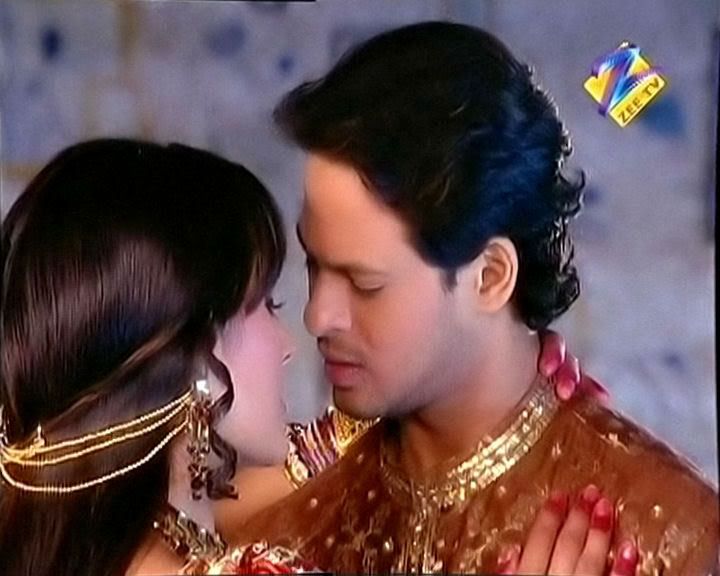 Mohan Malhotra: Alveera's husband
Aseem Malhotra: Alveera and Mohan's kid. He's 7, and very close to his chachu. (just to give you an idea of how badmash he is... He plays with his cars in the bathroom because he gets in trouble, otherwise. And he is always bugging Armaan Chachu to find a Chachi jaan for him
)
The whole Malik family lives in one big house.
Safwan Khan: He's a Muslim (I thought it would be interesting to make him Muslim (hehe) He's out going and cool, and flirts with all the girls in the society, and gets slapped by all the aunties cause their daughters complain to their mommies about his flirting. He's a new intern at Sanjeevni. Dunno how he became a doctor!
Malaika Mirza: Sweet, shy, caring, loving... She's from the U.S (very Indian at heart) but came to Mumbai to study medical and lives with her khala. Very religious but modern at the same time (aka Modern Muslimah, in other words I'm describing the future me
). She's also a new intern. Btw, all the interns are 23 years old. Malaikas dressing style: http://hijabstyle.blogspot.com/
Sapna Shah: Our same old sweet Guju Sapna
And Finally! Riddhima Gupta, she's the same Riddhima, but she dresses Bebe. www.bebe.com Padma and Shashank are her parents, they're married, and she's an only child. She's also a new intern... and she has a tiny crush on Dr. Armaan... it started the day he came over for dinner with her dad... but she didn't really care much for him because all of Riddhima's crushes were nothing major.
Sorry people, no Anjali... YET
Do Comment!!
Intro: Page 1
Part 1: Page 2
Part 2: Page 3
Part 3: Page 3
Part 4: Page 5
Part 5: Page 7
Part 6: Page 10
Part 7: Page 12
Part 8: Page 15
Promo: Page 19
Part 9: Page 21
Promo: Page 26
Part 10: Page 27
Part 11: Page 31
Part 12: Page 37
Promo: Page 41
Part 13: Page 42
Promo: Page 50
Part 14: Page 53
Part 15: Page 61
Part 16: Page 68
Part 17: Page 74
Part 18: Page 79
Part 19: Page 84
Part 20: Page 89
Part 21: Page 94



Edited by Veiledbeauty - 18 July 2008 at 8:31pm