hayeeeeeeee soo romantic yaar lol...


and this is from meeeeeeeeeeeee!!!!!!!!!

hope tussi like it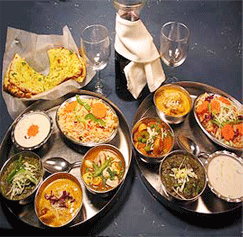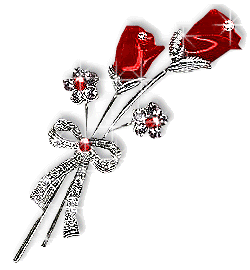 hey pooja!
wow your a great friend! and a great siggy maker! happy birthday to you i hope you have the best day ever!!! eat lots of cake and hope you get lots of presents!
always
manai

Heyyy,Many Happy Returns Of The Day Pooja Di..God bless you,may you get everything you want on your birthday
..thanks for everything pooja di,you have been always there for me,whenever i needed you..and i can never ever forget you..you are a very special person for me..you mean alot to me..AND I MEAN IT
..
How are you so sweettt??i can never get a better friend and a Di Likeyou....seriously!
..i love u sooo muchhhhh..i can never for get youuu!!!!!!!thnx for everything...lubb uuuuu!..
a birthday poem for you
Happy birthday, darling!
Even though you're not with me.
Right now you're with someone else
Temporarily.
I know I am the wild cat
Who'll get you in the end,
Not only your hot lover, but
Your best and truest friend.
So have a happy birthday
And remember my sweet kiss.
It's waiting for you when you turn
To me, your fated bliss
Lubbbbbb youuuuuuu!!!!!!!!!!!!!!!!!!!!!!!!!!!!!




Dear Pooja

Wish you a very very happy birthday! Hope everything's going great! I know we aren't in much contact, but i wish you all the best!
-Sam




hiiii poo di
Happy bday...wishing u loadssssssss of happiness....Aajkal we are in touch quite less per whnever we talk its a pleasure....
Have lots of fun and eat a bigg cake...meri taraf se bhi 1 piece
Loads n tonnes of love...Anku


Heyyyy Pooja diii! Wish you a verrry veryyyy happy birthday :P :P Hope your day is a wonderful one and the year ahead brings you lots of joy and prosperity. Thanks for being such an amazing and supportive friend ever since I came to know you. Your such a rockstar! Never change =] =] Loads of best wishes and hugs to you on your birthday...loveeee ya! -Moks :D :D




From all of ur friends at Punjabi forum wishing u a wicked birthdayyyyyyyyy
see if u can tell whoz
who
i couldnt lol.....





Happy birthday pooooja diii....Hope u get everything u deserve on this day and alwayz...may all ur wishes n dreamz cum true...n may u n jiju alwayz stay happy....lub u lots diiiii xx


Happy Birthday Poojaaaaaaaa Di!!
Many many happy returns of the day Di! May all your dreams and wishes come true and may your special day be filled with happiness and joy!
I can't remember how i got to know u at first
...but i'm really glad that i got to know you and that i have a friend and an older sister like you!!
...You're a very caring, loving, and creative person and each time i speak to you, you always bring a smile on my face because you are just soo sweet!!
..i wish you all the best of luck and success for the future!
And i Congratulate you once again...your gonna be a mom soon...yayyyyyy!!
..Hope you have an awesomee day!!
Love youuuu!!
Leena xxx




Happy birthday Pooja Di
Wishing you a wonderful birthday hehe did you
like the surprize ji... hehe sorry i had to play
around and say i forgot ur birthday hehe

hope you didnt get tooo mad at me ji...
hehe hayeeeeeeee that text message took
me ages tooo write like an hour hahahaha lol

well i dont wanna say the same stuff on
there and here just wanna say enjoy yr day and that
be happy always love uuuuuuuuu jiiii


and cant wait when the baby comes hayeeeeeeee soo sweet
it will be when i find out its a girl aur a boy hehe
ill doo bhangra both ways hhehehe lol...
chalo jii tussi have a wicked day
keep in touch and let me know
how ur whole day went jiii
Dear Pooja

We have laughed together, worried together, you have made me smile when I was upset, made me laugh ridiculously at the silliest things and never made me cry
You have given me the happiest news
shared all your dreams and concerns with me and I have told you everything a sister has to tell a sister... Today, I want to wish you a very Happy Birthday!
Here's wishing you a birthday filled with sunshine, smiles and lots of happiness and suprises!
xXx Divz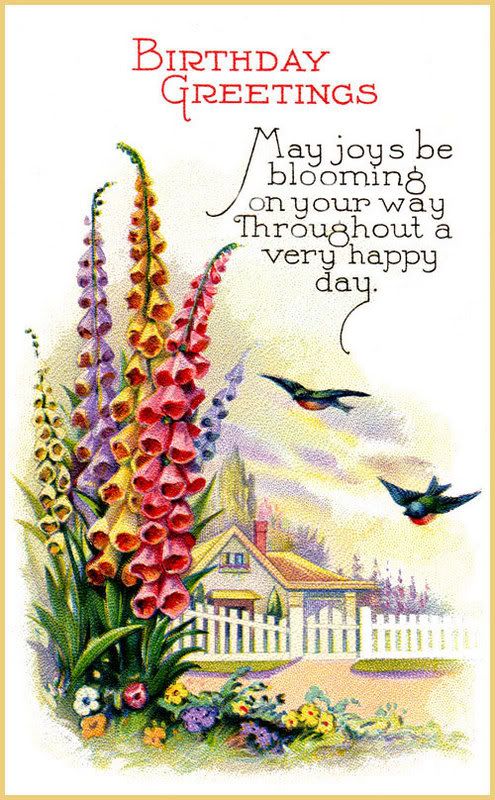 hey di happy birthday hugu...hope u enjoy bares
and congrats for u know what

... any ways soo double khushi right? lolz... woww i did remmeber
ur birthday lol oh well i did wish u in advance. Have an
awesome birthday i hopee u have a blast
god bles...x