Darling Su
A perfect poem for a perfect person.
Hey Su, this poem is dedicated just to u.
Happy Birthday, Special Treasure
God gave a gift to the world when you were born—
a person who loves, who cares,
who sees a person's need and fills it,
who encourages and lifts people up,
who spends energy on others
rather than herself,
someone who touches each life she enters,
and makes a difference in the world,
because ripples of kindness flow outward
as each person you have touched, touches others.
Your birthday deserves to be a national holiday,
because you are a special treasure
for all that you've done.
May the love you have shown to others
return to you, multiplied.
I wish you the happiest of birthdays,
and many, many more,
so that others have time to appreciate you
as much as I do.
(By Joanna Fuchs)
A humble wish for a perfect friend.
Dearest Su, this poem is just for u.
Birthday Wishes For My Friend
On your birthday,
I wish for you the fulfillment
of all your fondest dreams.
I hope that for every candle
on your cake
you get a wonderful surprise.
I wish for you that
whatever you want most in life,
it comes to you,
just the way you imagined it,
or better.
I hope you get as much pleasure
from our friendship as I do.
I wish we were sisters,
so I could have known you
from the beginning.
I look forward to
enjoying our friendship
for many more of your birthdays.
I'm so glad you were born,
because you brighten my life
and fill it with joy.
Happy Birthday!
(By Joanna Fuchs)
A beautiful cake for a beautiful girl.
from daisy......
luv u always.
~~~~Wishes from Anam & Ammu~~~~
Wish u A Very Happy Birthday
On Your B'day & Always,May the Brightest of Joys Unfold for You
May Good Times & Good Friends Surround You
For You Deserve to be Happy All Year, Just Like Others do being arround you
Have a Wonderful B'day
Me and Ammu Wishing You
Here is ur b'day cake
Some Chocolates for you
some flowers
Sum Gifts for you
Hope u have a wonderful year ahead
With Loads of love and Best wishes
Mehrun
~~~~Wishes from Rabi~~~~
Wish U a Very Happy Birthday Su,
Many Many Happy retruns of the day..
May ur all dreams Comes true..
I wish u all the happiness & Love..
Wish Lots of smile's to
Rabi
~~~~Wishes from Neetu~~~~
Dear sunaina

Many many happy returns of the day...

My birthday gift for u is
A whole lot of love
To wish u a day that's
as special as You are!

Happy birthday

with lots of love
neetu


~~~~~Wishes from Ashi~~~~
Today is your day to celebrate
your day to be the star
so let the ones you love all cheer
and say how special you are

A year of fun and happiness
is my birthday wish for you
You are someone special
and your birthday should be too
wishing you a day as special as you
~~~~Wishes from Nishant~~~~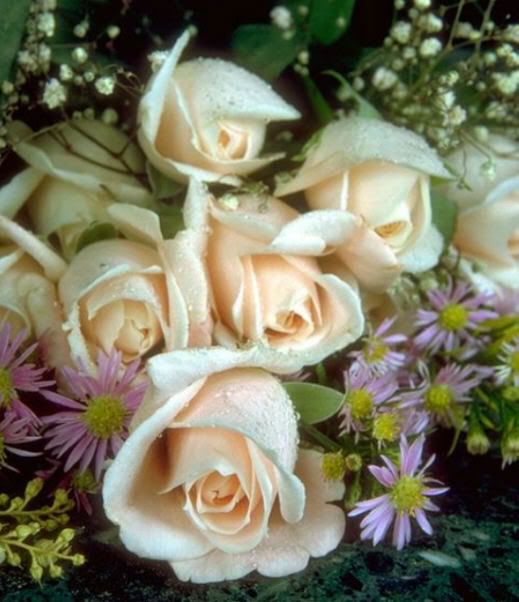 One of life's special gifts
Is having a sister like you
Someone who makes me laugh
And lifts my spirit too




Thank you for caring
And understanding me
Also for all the little things
You do so thoughtfully




I'm sending you this greeting
And a wish for joy and cheer
The greeting is for your birthday
The wish is for all year


~~~~Wishes from Subha~~~~
Many many happy returns of the day.
May God shower upon u all his blessings.
May u get whatever u want.
May u live a long life full of joy,success and peace.
God bless u.
Subha
~~~~~Wishes from Varsha~~~~
many many happy returns of d day sun,wish u a joyful n cheerful b'day.
Yummy b'day cakes for the most lovely Rpian and a gr8 friend
So Su, enjoy ur b'day and so many wishes r with u, so i m sure ur life will be full of happiness and everything nice.
May u be our friend forever.....