Hello friends
,


December 30th means almost end of the year and soon a new year, but for one of our beloved friends here in IF, this day means very special. This cute little angel come this world on the same day for 20 years ago

She has been here for a while, one of the most active members in Mamtha,BMTD, Maayaka, Tamil sections etc, and she
has this special personality, those who have come across her in
discussions should know that, she stands up for what she believe on and
holds on that & are straightforward. She has been also titled as "IF punnagai arase" aka "Miss Smiley"
(those who have seen her pic knows why
). I love to read all of your discussions in Kollysection, Bollysection
, cause all of your points seems to be honest and truth
. We miss you a lot in Tamil section

To descrip Leena, she is: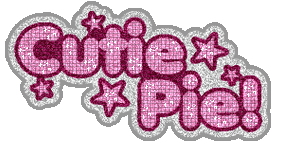 (yeah, crazy fan of Divyanka Tirupathi, Sada, Meera
)

(dreamer of Akshay Kumar/Katrina Kaif,Ranbir/Sonam, Bharat/Bhavana , ACD/Priya pairs etc
)





Instead of counting candles,
Or tallying the years,
Contemplate your blessings,
As your birthday nears.

Consider special people
Who love you, and who care,
And others who've enriched your life
Just by being there.

Think about the memories
Passing years can never mar,
Experiences great and small
That have made you who you are.

Another year is a happy gift,
So cut your cake, and say,
"Instead of counting birthdays,
I count blessings every day!


your B'day cake

Enjoy this song speical song decicated to B'day baby (I also like this song
)
[YOUTUBE] http://www.youtube.com/watch?v=cyFsQS-sA10[/YOUTUBE]
May God Bless You With All The Love...Happiness...Success In Life And Have a Blast Hun and Wish You a Very Happy New Year!
Lots of hugs and love from IF Dev.team and Your friends!
cheers,
Mels
(Sorry sweety, I tried to post your B'day thread last night and while doing that, IF server went down
and didnt come up and today morning, I was so lazy to wake up early
)